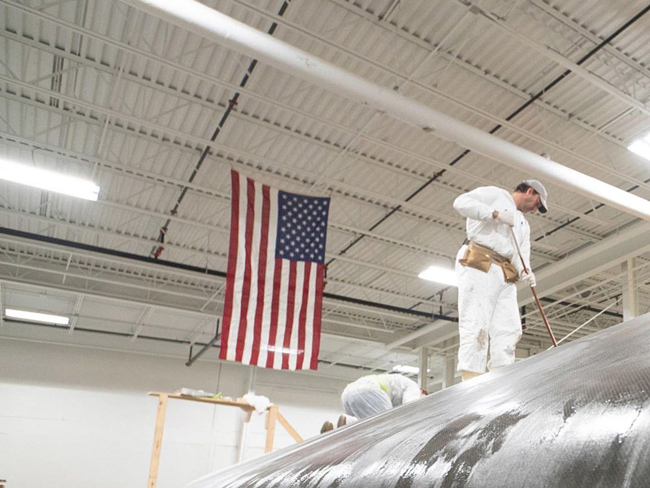 Brian MacInnes believes in a strong sense of "community," which is a key reason his company, Composite Builders, is investing some $344,600 in their Holland manufacturing space.
Apparently, officials in the City of Holland appreciate the community feel of the company. The city recently approved a 12-year tax abatement to support the company's expansion effort.
Composite Builders is more than doubling their manufacturing space, investing $344,600 to retrofit 30,000 square feet within a larger facility at 430 W. 18th Street. The new expansion will allow for the company to support new projects, including the building of the America's Cup sailboat, slated to be completed this fall. The expansion is expected to create 15 new jobs.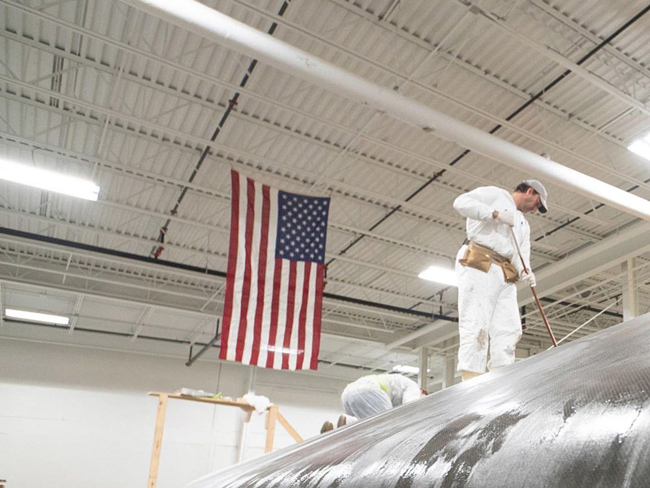 "The strong appeal to us growing our business in West Michigan is in the sense of community, economic growth, and forward thinking for the aerospace and manufacturing industries," said MacInnes, CEO of Composite Builders. "With our customers' necessity of product performance, we have grown exponentially. When partnering with other local industrial businesses like Christianson Fiberglass, Allrout, Impact Fab, and Plascore, to name a few, we make a powerful team for some of our larger projects."
After city officials approved the tax abatement, Mayor Nancy DeBoer praised the company for its efforts.
"How appropriate that Composite Builders is expanding in Holland, near Lake Macatawa," DeBoer said. "Soon, they will be launching their 75-foot sailboat for the Stars and Stripes Team USA, ready for America's Cup in New Zealand in 2021. We celebrate the breadth and depth of Composite Builders' creations, inspiring us all with their industrious innovation."
Lakeshore Advantage, the local economic development organization that assists employers with growth opportunities in Ottawa and Allegan counties, has worked with Composite Builders through connecting the company with local and state resources to support their expansion and in assisting the company through the tax abatement application process.
"Composite Builders is a shining example of the engineering and innovation that occurs in industry along West Michigan's lakeshore region that continuously makes final products better, faster, stronger, safer," said Jennifer Owens, president of Lakeshore Advantage. "Congratulations to Composite Builders on their growth, and to the City of Holland on the great manufacturing jobs being created locally."
Composite Builders is an established manufacturer of structures and components using advanced materials and technology, specifically advanced fiber materials and fiber reinforced polymers.
Composite Builders currently serves the military, marine, energy, recreation, aerospace and architectural markets with materials that are ultra-light weight, durable and load bearing. Some notable products that use Composite Builders' technology include sit skis for the USA Paralympic Nordic Skiing Team, fly fishing rods, industrial inspection aircraft drones, wind turbine blades and military chase boats.
t