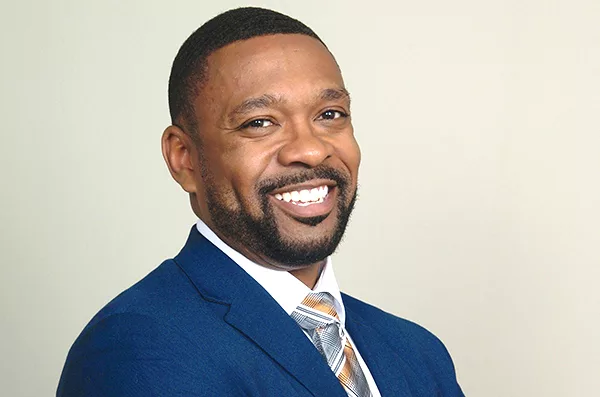 Detroit, February 3, 2023 – Comerica Bank has named Kevin Watkins Vice President, Southeast Michigan External Affairs Market Manager.
In his role, Watkins will support Comerica Bank's community commitment and engagements as he manages and coordinates community reinvestment and external affairs outreach throughout southeast Michigan.
Watkins' responsibilities include building and cultivating relationships among philanthropic organizations, as well as community, civic and government leaders. He will help guide the bank's community reinvestment activities, community investments and financial education initiatives, which include the wide-reaching Comerica Money $ense programs (Business $ense, Money $ense, Education $ense, Sports $ense, Senior $ense, and Church $ense). Additionally, Watkins will advise the bank's Market President on external affairs-related issues.
"Kevin will be a valuable asset to our nonprofit and civic partners, as well as to Comerica's ongoing programming focused on uplifting the communities we serve," said Wendy Bridges, Comerica Bank Executive Vice President and Executive Director of Corporate Responsibility. "His nearly two decades of service in southeast Michigan provides a deep understanding of our residents and small businesses."
Previously, Watkins served as Vice President and Banking Center Manager of Comerica's Ford Road-Beech Daly Banking Center in Dearborn Heights. He began his career at Comerica in June 2005 as a Management Trainee and has held various assistant banking center manager roles with increased levels of responsibility at numerous locations since then. In 2012, Watkins was elevated to banking center manager/assistant vice president.
Watkins earned both his Bachelor of Business Administration and Master of Business Administration (MBA) degrees from Eastern Michigan University.
Watkins' previous community involvement includes Board Membership with the Black Caucus Foundation of Michigan and Joy-Southfield Community Development Corporation. He also served as a mentor with the Real Life 101 Scholarship Fund and volunteered with Operation Hope's Banking On Our Future, which teaches financial empowerment principles to children and adolescents. Watkins continues to actively volunteer with various nonprofit organizations, including neighborhood and school beautification projects and financial education. Additionally, he has served as a Comerica team captain for the UNCF Detroit Walk for Education and co-chair for Comerica's African American Business Resource Group.