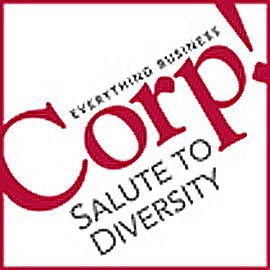 By now, anyone who's involved in managing a business has likely at least heard about the benefits of diversity.
As a quick refresher, according to various academic studies, diversity can, among other outcomes:
Inspire creativity and drive innovation by ensuring a wide variety of perspectives and viewpoints
Promote cross-cultural understanding that leads to more effective marketing strategies
Make a company attractive to talented, globally minded job candidates for whom a multicultural and diverse workforce is important
Boost problem-solving capacity and lead to higher productivity
But little of that is news to Corp! magazine's Salute to Diversity Award winners, who cite many of those same reasons for promoting diversity in their workplace.
This year, we recognize nearly 80 winners in three categories: Diversity Focused Companies, Diversity Business Leaders and Diversity Champions.
The winners were feted during a Sept. 13 ceremony at the International Banquet and Conference Center in Detroit.
Overall Winners
• Diversity Focused Companies: Consumers Energy
• Diversity Business Leaders: Sabrina Bollinger, director of Affordable Housing at FOURMIDABLE
• Diversity Champions: Michigan Minority Supplier Development Council
Following are synopses of the 2018 Salute to Diversity Award winners.
Diversity Focused Companies
Bluecolt Lighting LLC
Ann Arbor
www.falconinnovations.com
Bluecolt Lighting, a subsidiary of Falcon Innovations LLC, is dedicated to the creation of innovative products for personal and professional use. "After several years of R&D and customer feedback, high-performance lighting has become our company focus," the company's website states.
Brand Echo Media Solutions
Detroit
www.brandechomedia.com
Brand Echo Media Solutions' primary goal is to provide a one-stop solution of agency-level services that focus on helping companies of all sizes target their ideal customer using interactive and social internet marketing strategies and solutions, its website states. The minority- and veteran-owned interactive advertising agency is led by CEO Peter Vazquez.
Comerica Bank
Detroit
www.comerica.com
Diversity is a core value at Comerica Inc., which ranks among the 25 largest financial companies in the United States. "Comerica's goal is to create a workplace where the best talent seeks employment," said CEO Ralph W. Babb. "We know that diversity in the workforce will support our mission of helping people to be successful. Also, a diverse workforce will help by connecting us to a wider customer base, enhancing community relations and enriching our pipeline of ideas and approaches to customer service."
As a result of its deep-rooted commitment to diversity, Comerica has been ranked among the best companies for diversity by national and regional publications and associations concerned with corporate inclusion.
"Comerica is an equal opportunity employer and our policies, programs and practices align with this commitment," Babb said. "Respect for human rights is also critical to our business approach. We work to provide a diverse, inclusive, safe and ethical workplace. We do so by enforcing our employee Code of Business Conduct and Ethics for Employees, equal employment opportunity statements and safety and health policies while maintaining a zero-tolerance approach to workplace corruption, discrimination and harassment."
Comerica also recently updated its Workplace Harassment and Discrimination policy and implemented revised sexual harassment training for all employees. Babb himself serves on the company's Executive Diversity Council (EDC), demonstrating Comerica's commitment to diversity at the highest levels. The EDC addresses important strategic issues relating to diversity and inclusion, including the attraction, retention and development of diverse employees.
"All of Comerica's senior executives are required to include diversity in their performance plan and objectives throughout their lines of business," Babb said. "This is accomplished through a Diversity and Involvement Scorecard, which is required for each division. The scorecard, reviewed on an annual basis, outlines the division's diversity goals.
"At Comerica, diversity is embracing an inclusive culture that recognizes, respects, and is sensitive to the differences in our community," he said. "Welcoming and supporting colleagues of all backgrounds is a pillar of the Comerica Promise and is key to the way we conduct business. To further this commitment, we developed and published our Diversity Commitment statement. This highlights our Diversity Core Value and recognizes the behaviors, values and beliefs that support a work environment in which we celebrate the differences among our employees and embraces our critical role in the communities we serve."
Consumers Energy
Jackson
www.ConsumersEnergy.com
Consumers Energy, the principal subsidiary of CMS Energy, believes in teamwork, not groupthink. "We promote and hire staff who think differently, value inclusion and are passionate about their ideas," the company's website states. "We're working hard to build a workforce that's more diverse and inclusive, not only in gender and ethnicity but in experiences, ideas and talents. Its employee resource groups create an environment that fosters and values the contribution of all by supporting employees who identify as minority, woman, LGBTQ, veteran or having a disability. "As an equal employment opportunity company, we're committed to the value of all. We work hard to attract, place and retain the right person for every job."
Dechen Consulting Group Inc.
Farmington Hills
www.dcg-us.com
Dechen Consulting Group, established in 1998, is a global consulting and technology services company serving enterprises in the U.S., Europe, Middle East and India. "Our service offerings combine technology and industry best practices with in-depth real-world experience and business process knowledge to help formulate effective business strategies and solutions," the company's website states. "DCG is also minority certified."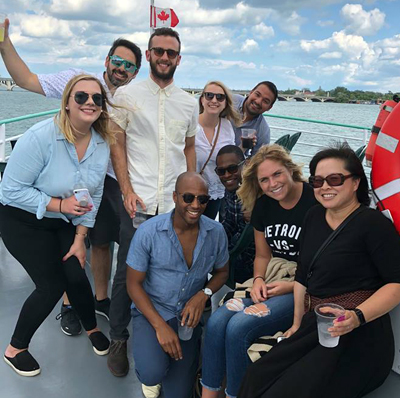 Digitas
Detroit
digitas.com
Connected marketing agency Digitas has been an industry leader in recognizing same- and opposite-sex domestic partnerships as an organization and welcoming those partners into the full fold of its benefits options. For example, Digitas gives two days of paid time off for same-sex commitment ceremonies, which is aligned with its marriage ceremony policy. It also extends its adoption policy to all parents.
"Digitas employees have formed a number of employee resource groups that bring people from different backgrounds and similar interests together to form a community within our community," said CEO Michael Kahn. "Overall, our diversity strategy is focused on continuing to build awareness across the agency, promote diversity internally and externally, and celebrate people from various backgrounds."
The focus on diversity has made Digitas stronger as a company and stronger partners to its clients, he said. "We believe in walking the inclusion talk. We work to thoroughly understand the outside factors that affect our talent when they walk in our doors. We listen to our talent and operate in an agile model to meet their needs. From responding transparently to racially motivated national tragedies to supporting everyone's beliefs, we are there to guide, collaborate with, energize and educate our employees to help shape our culture together.
"In order to be successful as an organization we need to embrace and celebrate what makes each team member unique," Kahn said. "These differences are what push us to be innovative, to learn and grow as individuals as well as a team."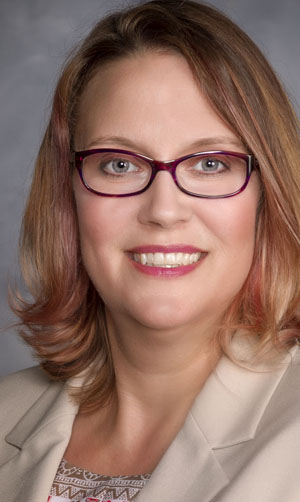 Eagle Specialties LLC
Detroit
www.es-us.com
If you've used a public washroom recently and could not see the person next to you, Taryn Sulkes would like to say "you're welcome." Sulkes is president and CEO of Eagle Specialties, a commercial construction supplier/subcontractor that produces toilet partitions and other products that focus on safety and security, including lockers, roller shades, fire extinguishers and cabinets.
In late 2017, Sulkes and her husband, Adam, separated from their business partners to take sole ownership of Eagle. Since the buyout, Taryn Sulkes has been working hard to increase the company's spend with minority- and women-owned companies. "It is difficult," she said. "Since there aren't minority manufacturers of the products Eagle distributes, much of Eagle's minority- and women-owned spend has been on the services side of things." Minority business enterprise spend has gone from 0 to 4 percent since Eagle's inception with plans that it will keep growing in coming years.
In addition to assisting other diverse companies and the organizations that support them, Eagle's leadership shows a commitment to the city of Detroit. "The city is not going to have its great comeback if we solely focus on developing the downtown/Midtown/Corktown areas," Taryn Sulkes said. "The neighborhoods need revitalization as well, and that is why Eagle stayed close to its original office location."
Eagle continues to seek the best and brightest individuals for its company. "It is our hope that we are able to find qualified talent from within our community to fill the positions we will have available in the near future," Taryn Sulkes said. "There is not so much a focus on finding a diverse employee, but the best employee that fits in with our company culture."
However, diversity in the workplace is important as it allows us to understand others, she said. "It provides insight into experiences, thoughts, feelings and emotions. It encourages people to think differently and embrace inclusivity."
Eicher Engineering Solutions
Farmington Hills
linkedin.com/company/eicher-engineering-solutions
Eicher Engineering Solutions is a comprehensive engineering services company serving the transportation and related industries with in-house and off-shore engineering and technical staffing resources, according to its LinkedIn profile. Headquartered in Farmington Hills, it also has operations in Shanghai and Beijing, China, and Gurgaon, India. It is part of the Eicher Motors Group.
FCA US LLC
Auburn Hills
www.fcagroup.com
At FCA US LLC, the North American automaker based in Auburn Hills, a commitment to diversity and leadership on diversity-related issues is woven into the entire business, including its workforce, supply base, marketing efforts, dealer network and communities. Its enterprise-wide diversity strategy and initiatives are governed by FCA's Diversity Council, comprising senior leadership from organizations throughout the company. The Diversity Council provides leadership on actions and initiatives contributing to an inclusive workplace culture and the multicultural marketplace.
"A global company, the diversity that exists within FCA US LLC has brought together people with an outstanding range of skills and experiences," said CEO Mike Manley. "People from all areas of our business come together to build our cars and trucks — and buy them. This could involve workforce makeup, supplier base, corporate culture, customer service, community outreach, social responsibility, communication and more."
Diverse talent is not just a nice thing to have for a photo opportunity, Manley said. "It is a key driver of our ability to innovate and to ensure that our innovation is relevant to the community at large … the communities we operate in … the communities that buy and enjoy our products," he said. "In this context, the investment that truly pays off is the investment we make to promote development in our communities, to inspire many more young, diverse talented people to pursue careers on the value chain of businesses today."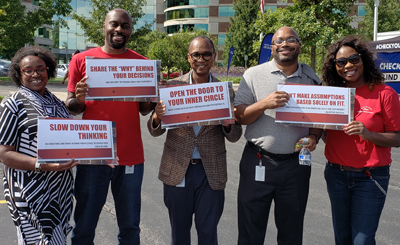 Flagstar Bank
Troy
www.flagstar.com
Flagstar Bank, chartered in 1987 as a federal savings bank, today has assets of $18.1 billion and is the fifth-largest bank mortgage originator nationally and the third-largest savings bank in the country. It operates 107 branches in Michigan and California.
Its diversity initiatives include product development that recognizes a diverse marketplace, talent acquisition that reflects current and emerging demographics, talent engagement and development to retain a diverse workforce, community connectivity to ensure inclusivity and supplier diversity.
It also invited employees to form employee resource groups (ERGs) to advance its commitment to diversity and inclusion. Today, it has seven ERGs with an eighth in the process of being formed.
"This is an ongoing journey that we continue to build on," said CEO Alessandro P. DiNello. "Our D&I strategy is fostering an environment that encourages difficult conversations and raises awareness of unconscious bias. We recently had a success story published in Between the Lines about a transgender person being treated with the utmost sensitivity by our branch employees. The business impact? We had a satisfied customer and the community got a new, very happy and motivated homeowner."
At the end of August, Flagstar hosted the Check Your Blind Spots tour at its headquarters. Not only was Flagstar the first company in Michigan to host the tour, but it also set a new record for the number of participants. "With 542 people checking their blind spots, Flagstar had the highest attendance of any company on the national tour to date," DiNello said. "The event was another milestone in Flagstar's journey to create a more diverse and inclusive environment, in this case, how to identify and overcome unconscious bias, a barrier to inclusion that affects everyone."
Research has validated that diversity in the workplace fosters innovation and helps the organization grow, he said. "What company would want to leave talent on the sidelines because of bias — conscious or unconscious — prejudice or outright discrimination? I don't think that's a winning formula for a successful business."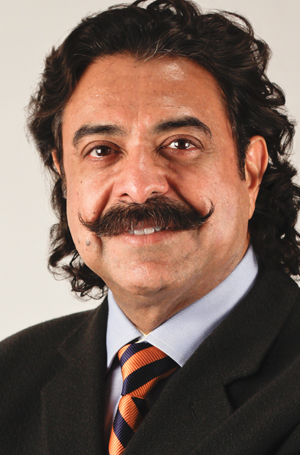 Flex-N-Gate
Sterling Heights
www.flex-n-gate.com
With a global footprint of more than 62 locations, Flex-N-Gate and its 25,000-person workforce are equipped to execute design and prototyping, mechanical assemblies, metal stamping, plastic injection, sequencing and lighting.
"As a minority-owned business, we pride ourselves on implementing a culture of inclusion both internally and externally," said CEO Shahid Khan. "Flex-N-Gate believes that diversity provides richer experiences for our associates and stronger solutions for our customers."
Flex-N-Gate is a minority content provider of original equipment to all major North American and European vehicle platforms. "Our recruitment process is designed to attract, develop and retain a pool of talent inclusive of all backgrounds," Khan said. "Our supply chain sourcing initiatives offer strong consideration to organizations with a robust minority representation in ownership of staff. We adhere to the highest possible principles of social and economic development, and are proud to be compliant with all customer diversity goals."
The company human resources department has put in place a dedicated resource to track objective measurables and participation in various events.
"Diversity and inclusion are absolute principles that have long been respected, embraced and celebrated at Flex-N-Gate," Khan said. "In all of its forms — race, gender, ethnicity, religion, viewpoints and more — diversity is a core element of who we are as a company. Diversity among our people, ideas and solutions allows Flex-N-Gate to meet the growing needs of our customers while strengthening the communities in which we operate."
Flyball Labs
Detroit
goflyball.com
Flyball is a software development and IT services company that provides solutions throughout the world. "We deliver IT support for businesses with 10 or more devices with a strong focus on two main industries, charter schools and churches," its website states. It provides a cloud-based threat management platform with a focus on charter schools but that could be leveraged for any type of company. It has three wholly-owned subsidiaries that deliver specialized services to industries.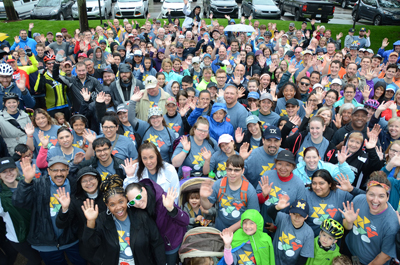 Herman Miller
Zeeland
www.hermanmiller.com
Herman Miller is a global designer and furniture manufacturer. "We work for an environment in which a richly diverse and global workforce thrives," its website states. "An inclusive environment allows us and our suppliers to be more innovative and to create products that best meet the needs of our customers around the world."
Ideal Setech Cos.
Detroit
www.idealsetech.com
Ideal Setech strives to make facilities run more efficiently. Throughout its 30 years, it has helped its clients achieve efficiency, increase revenues and reduce capital expenditures. It also aims to improve its community. "Ideal Setech is committed to building the Detroit community with a strong concentration on Southwest Detroit," its website states. "Together with numerous nonprofit organizations, as well as fellow companies throughout the neighborhood, we work with families to stabilize the neighborhood, build a strong educational structure and create wealth in our community."
James Group International
Detroit
jamesgroupintl.com
James Group International is a privately held, minority-certified provider of global supply chain management services. The company was founded in 1971 by John A. James and Calvin Outlaw. James overcame numerous legislative obstacles at both the federal and state levels to obtain the company's 48-state operating authority, its website states.
Kellogg Co.
Battle Creek
www.kelloggcompany.com
Kellogg Co.'s commitment to diversity can be traced to its founder, W.K. Kellogg, who was a pioneer in employing women in the workplace and reaching across cultural boundaries. "The company continues his legacy more than 100 years later by making diversity and inclusion top priorities," the cereal maker's website states. "With approximately 31,000 employees worldwide and with products manufactured in 18 countries and marketed in 180 countries across six continents, Kellogg truly is a multinational, multicultural company."
Logos Logistics Inc.
Romulus
www.logos3pl.com
LOGOS Logistics Inc. was founded in 2008 as a third-party logistics management company serving the Midwest. In 2009, LOGOS expanded to asset-based carrier service for short haul and long haul for automotive parts. LOGOS' warehouse services include FIFO storage requirements, repacking and quality sorting and extend to e-commerce fulfillment service, its website states.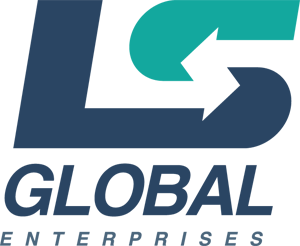 LS Global Enterprises
Grand Rapids
www.ls-global.net
LS Global Enterprises has grown nearly 50 percent this year, and President Luann Sun contributes much of that success to diversity.
"Minority employees accounted for 50 percent of our workforce," Sun said. "They are bright and dedicated. It is proven that a diversity program can bring best and brightest individuals."
LS Global Enterprises specializes in sourcing components and assemblies. "We work with our customers to identify manufacturing sources to meet their products requirements and specifications," Sun said. "We also coordinate the engineering, development or assembling needs for international sourcing."
As a certified minority business enterprise and women business enterprise, LS Global Enterprises promotes other minority- and/or women-owned businesses.
"Our diversity program shows in our employees' multicultural base," Sun said. "We evaluate annually and update the hiring policy accordingly. America is a mixed-culture country. The greatness is from all these diverse people. We are just inheriting the culture and promoting it."
MCM Staffing
Madison Heights
www.mcmstaffing.com
MCM Staffing is a certified Hispanic and women-owned firm that staffs qualified talent for manufacturing, contact center and hospitality customers. MCM Staffing is a seven-year-old company that was once a startup and with disciplined growth has evolved into the midmarket company it is today, its website states.
Mercantile Bank of Michigan
Grand Rapids
www.mercbank.com
Employees of Mercantile Bank of Michigan subscribe to a common goal: To make it the best bank it can possibly be. "Diversity is an asset in the pursuit of this goal," said CEO Robert Kaminski. "Employees with dissimilar backgrounds, perspectives, opinions and lifestyles help us understand the motivations and desires of our many different customers. Thus, we will strive to maintain a workforce that reflects the increasing diversity of the communities we serve."
The more inclusive and understanding the bank can be, the better its service to the community, he said. "Working with and embracing the differences within our community helps make Mercantile and the community as a whole stronger."
Mercantile routinely conducts engagement surveys, the results of which aid management in finding ways to better serve both employees and customers.
"It is very important to cultivate an inclusive work environment in a rapidly-growing organization," Kaminski said. "If people don't feel valued or don't feel welcome they will not stay."
Multi-Training Systems LLC
Southfield
mtsinfo.com
With certifications from the Michigan Minority Business Development Council, Women's Business Enterprise National Council and Women's Business Enterprise National Council, Multi-Training Systems LLC would seem well-qualified to offer diversity and inclusion training among its various training and consulting offerings. "We focus on both the legal and practical impact of diversity issues in the workplace through exploration of stereotypes, bias, communication styles, workplace values, negative behaviors, and dimensions of diversity," its website states. "MTS tailors the training content and format to fit your organizational culture, values, mission and operational requirements."
New Michigan Media
Detroit
newmichiganmedia.com
New Michigan Media is a nonprofit collaboration among the largest ethnic and minority media in Michigan: The Arab-American News, The Jewish News, The Latino Press, The Michigan Chronicle and The Michigan Korean Weekly. The publishers of the papers and NMM founder and Director Oshagan meet regularly to work and collaborate on issues that affect minority communities. It is the only such collaboration among ethnic and minority news media in the nation.
"Promoting the diversity of voices and lives in Michigan has been the core of what NMM has always focused on," Oshagan said. "By reporting on each other's communities and cross-publishing articles and editorials, NMM has helped minority communities get to know one another. By working with nonminority outlets (WXYZ-TV ABC, DPTV Detroit Public TV, MI Public Radio, Detroit Public Radio, Bridge Magazine), NMM has tried to get the minority voice out, to have it be heard by the nonminority population of the Detroit metro region, and to have minority community stories told by minority reporters."
Most of the staff of the newspapers are minorities from their communities. "Inclusiveness most directly is relevant to gender, and hiring diversity across gender," Oshagan said. "In this regard, the same inclusiveness that we share in terms of hiring on race and ethnicity applies to gender. That is, we hire the best staff that understand and appreciate diversity. Progress is clear when you see that the editors of The Detroit Jewish News and The Michigan Chronicle, the digital strategist for NMM and many reporters of all the papers are women. There is, as everywhere else, a lot of room for improvement, but we are mindful of it and are always trying to improve."
Oshagan points to simple demographics in making the case for the importance of diversity. "The U.S. census estimates that by 2030-2035, there will be more non-whites in America than whites. And so by a purely numerical accounting, the market for any business will have a more diverse clientele. To reach this market, to understand this market, to be responsive to this market, business have to themselves be more diverse in their employees, and in their corporate leadership. But beyond a financial calculation, diversity has always been a key part of the strength, energy and innovation of this nation, and any business that wants to share in that spirit will need diversity in its workplace."

Rockford Construction
Grand Rapids
rockfordconstruction.com
Rockford Construction's commitment to an inclusive workplace begins with its core values, "cornerstones" that identify inclusion as a critical component of constructing places with soul. The company has collaborated with a national consultant to create a formal strategic plan regarding diversity, equity and inclusion that emphasizes the internal work team, vendors, suppliers and community. Rockford also has provided initial DEI education for all employees as well as additional DEI education for its leadership team.
"At Rockford, we believe that making a conscious commitment to diversity plays a critical role in recruiting the best talent for our internal work," said CEO Mike VanGessel. "By creating a diverse work environment, we can provide the best service to our clients through creative problem-solving and collaboration. We recognize the best solutions and innovations come from placing value on the characteristics, talents and perspectives that make each employee unique. We have seen through our DEI efforts that many of the clients we have had the privilege to work with/for are appreciative of our commitment. Our understanding and appreciation for diversity and inclusion have assisted in our success across the nation."
Rockford measures workplace diversity through recruitment and retention of its diverse employee base. Rockford's DEI advisory committee comprises individuals who can influence change within the organization and provide department, ethnicity and gender representation. The purpose of this committee is to provide input, support and advocacy to Rockford's mission of diversity, equity and inclusion, as well as support Rockford's leadership and human resources team in fostering a diverse work environment.
"Rockford is committed to supporting greater diversity within our teams and in our communities," VanGessel said. "Rockford launched our Dimensions programs to further our commitment to the community by providing support to minority-, women-, disability- and veteran-owned commercial trade contractors. By offering exposure to the tools and processes necessary to build their business and working towards long-term stability through opportunities to bid and perform on local projects, Dimensions has opened doors to networks of people, opportunities and funding."
Unified Business Technologies Inc.
Troy
www.ubtus.com
Unified Business Technologies Inc. is a woman-owned small business firm providing comprehensive services in information technology, technical publications, telecommunications, electronics manufacturing and development, and professional and administrative services for governmental and commercial customers.
"Our employee demographics are a standing testimony to our commitment to diversity and inclusion," said CEO Michelle D'Souza. "Our methods range from internships, unbiased interview process to training diverse inexperienced groups and enabling them with employment-worthy technical capability. In this manner, we give equal opportunity regardless of the age, gender, religion, race or sexual preference."
Diversity has a positive and significant impact on the business's growth and corporate culture. "When you have individuals from diverse backgrounds, they put forth different ideas that give us a unique advantage not only with project execution but overall business strategies, customer service, community outreach, communication and more," D'Souza said. "In our hiring process, we look for persons with the motivation and drive to learn. If you are open to learning and new challenges, we can train you irrespective of your background. Our recruiting initiatives and mentoring programs lead to employee satisfaction, translating into employee retention in the long run."
UBT promotes inclusive workspace by providing a welcoming yet challenging work environment that also assimilates employees with ease, she said. "We have programs in place to recognize and reward employees for their effort and productivity. We measure our progress through data-driven employee satisfaction, retention and overall productivity."
V2Soft Inc.
West Bloomfield
www.v2soft.com
V2Soft is a 20-year-old global information technology solutions and staffing company with a focus on application development, workforce management, artificial intelligence, digital transformation, mobile, big data solutions and testing services.
"We not only promote our diversity by being a minority-owned business, we promote diversity in our recruiting and hiring processes as well as our service provider or vendor hiring," said CEO Varchasvi Shankar. "A multicultural, talented and trained employee base gives our company a key advantage."
Diversity can and usually does mean many different things, Shankar said, including being populated by people with differences and acknowledging, accepting and valuing differences such as age, class, race, ethnicity, gender and disabilities. "It is also about having a diverse pool of talent with a different personality, thinking and communication style," Shankar said. "Diversity has helped us grow as a company and in the community. We are current members of the Michigan Minority Supplier Diversity Council, as well as the National Minority Supplier Diversity Council."
The company still searches for the best talent it can find for any position. "We just expand our search to ensure we look at everyone equally," Shankar said. "Retention at our offices remains constant and our training processes have not changed due to our diverse hiring practices."
VM3 Consulting Corp.
Detroit
www.vm3consulting.com
As a small, minority- and woman-owned strategic management consulting firm, VM3 Consulting Corp. understands the importance of diversity in organizations. "We also understand the difficulty of implementing it into your culture," the company's website states. The firm helps business jump-start diversity programs by providing strategies that ingrain diversity into their organization. "The right diversity strategy properly implemented drives benchmark revenue goals," the VM3 website states.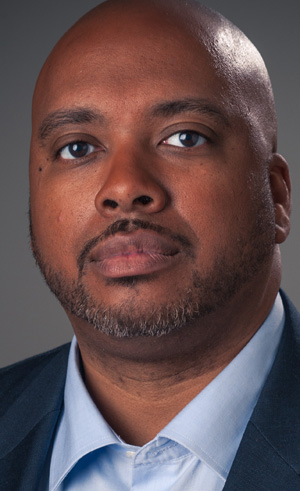 Woodborn Partners
Detroit
www.woodbornpartners.com
Woodborn Partners was founded in 2009 by two lifelong friends who wanted to change people's lives and build better communities through real estate development and believed there was a way to monetize building stronger communities that were more than buildings.
"As individuals and as a company, we are committed to building lives, communities and wealth," Clifford A. Brown, managing partner. "More specifically, within the next five years we are committed to creating transformative projects in five Detroit neighborhoods. By 2030, we seek to be the national leader in transformative urban real estate projects by always doing the right thing, delivering results on time, paying attention to details and going above and beyond."
Woodborn is intentional in ensuring diversity in development, construction, design and thought leadership. "We strive to provide affordable units that are indistinguishable from market-rate units and offer opportunities for Detroit-based, women-owned and minority business enterprises as well as individuals to occupy our retail spaces and work on our projects," Brown said. "We also are working to close the opportunity gaps for these businesses."
Woodborn also participates in the Capital Impact Partners' Equitable Development Program, which seeks to grow the base of minority developers and participate in the city's and the Minority Contractors Association's efforts to expand diversity in the skilled trades and with contractors.
"We ensure that in our marketing efforts we communicate through various channels and in language that appeals to a diverse audience, and we are intentional in ensuring that there is diversity in our employees, residents and retail tenant mix," Brown said. "Diversity is a means for education and dialogue, for experience and growth. As a business it offers us an opportunity to optimize our audience and provide our customers with exceptional service. From our perspective, diversity is not about being blind to differences. It is about acknowledging and embracing those things that make us different and unique."
Diversity Business Leaders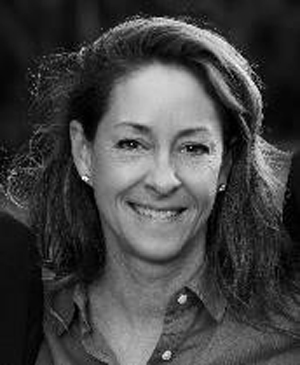 Mary Oxendine Adams
President
Human Capital Staffing LLC
Native American-owned Human Capital Staffing has provided staffing solutions and recruitment services for 23 years in 40 states. It has helped promote diversity by providing bilingual resources to its call center and developing an expansion plan in West Michigan that involves using minority suppliers. In addition, President Mary Oxendine Adams proudly touts the diversity of its workforce, which is 57 percent female, 21 percent Native American and 14 percent African-American.
"Our commitment to supplier diversity is part of HCS's overall strategy to help our company and the businesses that support us," she said. "We see value in the diverse range of talent in our business community. "By tapping into those resources, we can reduce costs and improve reliability and customer service. When possible, we seek business alliances with minority-owned and women-owned suppliers. Diverse suppliers bring new perspectives and efficiencies to our operations."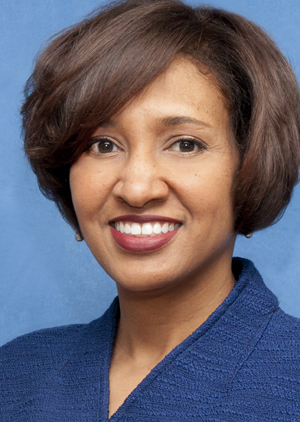 Tiffany Albert
President and CEO
Blue Care Network of Michigan
Blue Care Network of Michigan, a nonprofit health maintenance organization wholly owned by Blue Cross Blue Shield of Michigan, promotes both diversity and inclusion, proclaims President and CEO Tiffany Albert. "We implemented a comprehensive diversity and inclusion strategy that focuses on recruiting, retaining and developing a culturally competent workforce, integrating diversity and inclusion in divisions and processes across the company, promoting a culture of inclusion through more than 200 learning sessions on diversity topics, cultures and communities held annually, 10 employee resource networks and required cultural competency training. We promote that everyone brings diversity to the workplace and focus on creating a sense of belonging for each employee."
Both the BCBSM/BCN management team and board are more than 50 percent female. The organization also has mentoring programs for new hires who are military veterans. It works with many diverse suppliers, including minority- and women-owned businesses, and employees are engaged in community volunteer opportunities with nonprofit organizations that serve multicultural populations.
"Having a focus on inclusion and creating a sense of belonging goes a long way in our hiring, employee retention and employee training processes," Albert said. "As a result, our talent acquisition team, hiring leaders and employees receive training about diversity and inclusion topics and different cultures or communities. Training has included unconscious bias, disability awareness training and cultural competency."
Diversity is critical in the workplace because it encourages team members with differing experiences, backgrounds, cultures, belief systems and perspectives to come together to improve the business, she said. "People from diverse backgrounds foster innovation and a new way of thinking. They also tend to be more representative of our diverse customer base. Diversity allows us to be forward-thinking and visionary, and it supports empowerment and inclusion as well. It breeds innovative ideas, improved morale and often increases productivity, in general."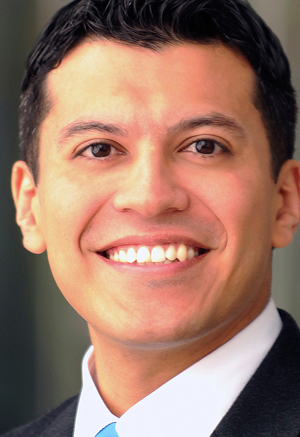 Luis Avila
Partner
Varnum LLP
Varnum, one of Michigan's premier law firms, is committed to leadership in the area of diversity and inclusion. "We are accountable to ourselves, our clients and the community for momentum and progress on those values," said Luis Avila, a partner in the firm. "Varnum seeks opportunities to regularly communicate the importance of its principles and provide support by sponsoring and attending events that promote diversity and inclusion. Varnum expects each attorney to annually devote a meaningful number of hours toward diversity and inclusion activities."
Varnum's "Diversity Tool Kit" assists attorneys in meeting this expectation. Varnum strongly encourages its attorneys — especially those in leadership positions — to attend a diversity training program such as the Institute for Healing Racism. The Diversity Team coordinates and publicizes these training opportunities.
Varnum has an internal D&I Committee dedicated to developing and implementing diversity, inclusion and equity in the workplace. "Thus, diversity and inclusion principles cut across every aspect of our law firm, from recruiting, to work assignment, mentoring, retention and life beyond our firm," Avila said. In addition, Varnum has created a D&I Council, comprising community leaders, to serve in an advisory capacity and hold the firm accountable on its D&I efforts.
Varnum has taken a broad view of the law schools and colleges from which it recruits, without sacrificing "non-negotiable" skills and qualities. These intentional efforts have resulted in significant increases in diversity or minority candidates coming through the firm's Summer Associate program.
"Diverse people bring diverse perspectives, abilities, contacts and understandings of opportunities in the marketplace," Avila said. "A diverse and inclusive law firm is better able to identify and pursue opportunities that a homogeneous law firm might miss. Minority populations and buying power are increasing faster than the population as a whole, which will make such prospective clients even more critical in the future. Diverse and inclusive abilities and perspectives enhance Varnum's overall understanding of each client's needs and our ability to solve each client's problems."
Liz Blondy
Owner
Canine To Five
A love for Detroit, entrepreneurship and dogs inspired Liz Blondy to found Canine to Five Detroit back in 2005. Today, Canine To Five offers day care, boarding, grooming and training from three locations: Midtown Detroit, New Center and Ferndale.
"Our customers appreciate our diverse workforce," Blondy said. "We promote collection drives for a variety of causes, including Alternative for Girls, Ruth Ellis Center and Detroit Rescue Mission. We advertise in LGBTQ-friendly publications and use a rainbow dog logo during Pride Month."
It is also one of the few dog day care operations in the state that pays higher than minimum wage and offers health care benefits to its workers. "Given our diverse workforce, it was very important to select health insurance that covers gender reassignment counseling and medical care," Blondy said.
Canine To Five staff members have lots of "huddles" where they discuss the business, the workforce and ways to improve customer service. "We talk through many issues that people are facing and help one another," Blondy said. "People feel good coming to work at Canine To Five.  If you can be your best true self at work, your quality of work will match the happiness you feel.  We want happy employees, happy pet owners and happy dogs."
Stephanie Burnley
Business Development Manager
Devon Industrial Group
At Devon Industrial Group (DIG), a commitment to diversity is not an option — it's an imperative for excellence, proclaims Stephanie Burnley, business development manager.
DIG, which provides innovative, forward-thinking construction services to automotive/industrial, commercial, health care, institutional and educational customers, is certified by the Michigan Minority Supplier Development Council, a regional affiliate of the National Minority Supplier Development Council.
As a certified MBE and community leader, Devon Industrial Group served as a mentor to other MBE/WBE/VBE companies while positioning those companies to become the next generation of leaders in the construction industry. "In our efforts to support diverse suppliers, we actively participate in councils and organizations that support business diversity," Burnley said. "We participate in the national and regional trades shows that focus on drawing subcontractors, especially MBEs and WBEs. We conduct outreach events that successfully draw local general contractors, subcontractors, and material/equipment suppliers."
DIG proactively and continuously incorporates minority-, women- and veteran-owned firms on its projects. "We continually find ways to involve these businesses in all facets of our projects, and have found that outreach and building contractors' capacity via joint venture/mentoring are critical to growing a flourishing minority contracting community," Burnley said. "DIG is a testament to the power of inclusion and mentorship. The minority-owned firm has grown from being a mentee of Walbridge for 20 years, into one of the Midwest's most successful full-service contracting firms."
Noel Cuellar
CEO
Primera Plastics Inc.
Noel Cuellar is the CEO of Primera Plastics, a growing plastic injection molding company that continually strives to support and provide opportunity and an inclusive environment both in the workplace and its community. Founded in 1994 with just two custom injection molding machines and two employees, Primera Plastics now operates 30 presses out of its 106,000-square-foot combined facilities in Zeeland, according to a biography of Cuellar posted on the Michigan Hispanic Chamber of Commerce website.
Michael Forsyth
Owner
Creative Place Consulting
Among the services offered by Creative Place Consulting are strategic implementation, business consulting and economic development strategies. Founder Michael Forsyth has a proven record of community and organizational impact resulting from a dynamic approach to planning, economics, education and entrepreneurship, according to a biography on the company's website. His specializations include economic development, real estate and land use.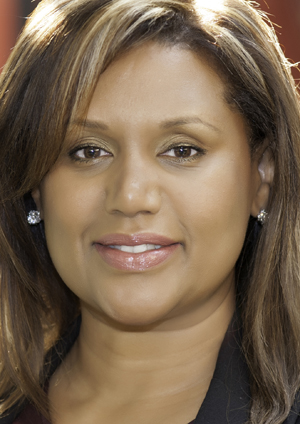 Sabrina Gaddy-Bollinger
Director of Affordable Housing
FOURMIDABLE
FOURMIDABLE is one of the largest private managers of public housing in Michigan with approximately 1,640 total units representing the Detroit, Lincoln Park, New Haven, Niles, Pontiac, Romulus, Royal Oak Township and Sterling Heights housing commissions in Michigan and Youngstown Metropolitan Housing Authority in Ohio. "The company is dedicated to improving the overall quality of its multifamily communities and the lifestyles of the residents, a diverse population representing many ethnicities, races and generations," said Sabrina Gaddy-Bollinger, FOURMIDABLE's director of affordable housing.
In addition, FOURMIDABLE is a leader in managing affordable housing, which is housing subsidized through government agencies, so families, seniors and individuals can reside in affordable quality housing. "The managers and staff of FOURMIDABLE work tirelessly to provide housing and attract occupants to housing that enriches the communities where FOURMIDABLE plays a role," Gaddy-Bollinger said. "The business of providing affordable, safe and clean housing — public or private — to individuals and families is one that FOURMIDABLE takes pride in doing every day."
Internally, 56 percent of FOURMIDABLE's employees are minorities. "It's important for organizations like FOURMIDABLE not only to demonstrate a commitment to the diversity of the residents in our communities but to also show that commitment through the diversity of our workforce," Gaddy-Bollinger said.
The company also encourages contractors to understand, endorse and fully implement policies and programs associated with expanding opportunities for minority-owned, women-owned and/or disadvantaged business enterprises.
The term "public housing" doesn't usually generate positive feelings, Gaddy-Bollinger said. The perceptions around public housing are misconceptions that FOURMIDABLE is working to dispel.
"Most people know that public housing was established to provide decent and safe rental housing for eligible low-income families, the elderly and persons with disabilities," Gaddy-Bollinger said. "But they may not know that such public housing comes in all sizes and types, from scattered single-family houses to high-rise apartments for elderly families. In fact, there are approximately 1.2 million households living in public housing units, managed by some 3,300 housing agencies, according to the U.S. Department of Housing and Urban Development."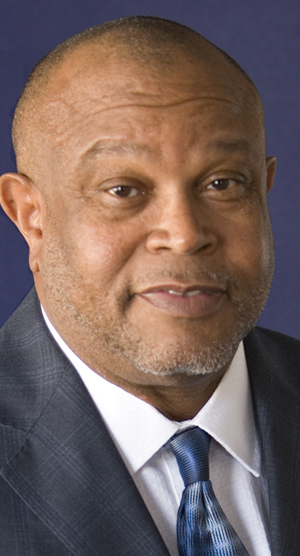 Kenneth Gardner
Supplier Diversity Business Development Manager
International Automotive Components (IAC) Group
Diversity is found in all aspects International Automotive Components (IAC) Group's operations. It produces a wide variety of automotive interiors products, from instrument panels and consoles to door systems, to headliners and overhead systems. Its diverse customer base includes more than 80 original equipment manufacturers globally, and its interior systems and components are found on over 300 vehicle platforms, ranging from entry level to luxury, as well as all vehicle types and sizes of passenger cars and trucks, to commercial vehicles.
In addition, IAC's global footprint spans 19 countries with more than 60 total locations. With more than 50 manufacturing facilities and 18 design, technical and commercial centers, IAC employs more than 22,000 people globally.
"Building a diverse team makes us a stronger company, employer and partner for our suppliers and customers," said Kenneth Gardner, IAC's supplier diversity business development manager. "Diversity is a core value for IAC and we promote it through our recruitment and retention practices, our code of conduct policies, our supplier diversity efforts and our involvement in the communities in which we do business."
It's in IAC's DNA to seek diversity of ideas and thoughts, Gardner said. "This process enables every employee to have a voice to contribute to the quality of our components and financial success of the company."
IAC internal and external diversity processes are structured to get the best and brightest ideas from its employees and suppliers, he said. "Diversity in the workplace is an invaluable trait for today's successful companies. It fosters a workforce that brings fresh and unique perspectives, ideas and solutions that provide our global customers with innovative, high-quality components and customer service."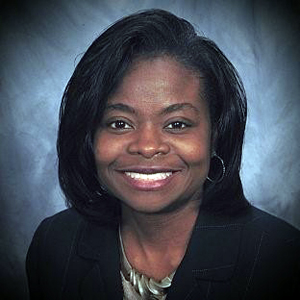 Felicia G. Harris
Principal Owner
EverythingHR
Felicia G. Harris says that diversity and inclusion are essential to EverythingHR, an administrative service organization that provides cost-effective human resource products and services to businesses and organizations of all industries and sizes.
"Openness to diversity expands our access to the best talent and inclusion allows us to engage talent," said the company's principal owner. "Diversity at EverythingHR is the rich range of differences that make each of us unique."
Harris views inclusion as a behavior. "Recognizing, valuing and fully leveraging our different perspectives and backgrounds to achieve our business goals demonstrates our inclusive culture. EverythingHR is the bridge between the employer and employee, and it is important that we leverage our different perspectives and backgrounds because we serve businesses of all industries and sizes across the U.S."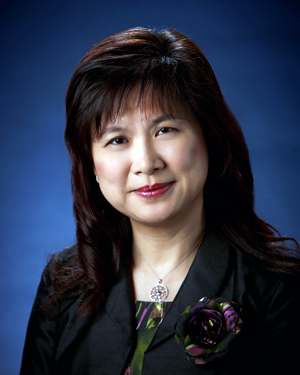 Elinor K. Ho
Principal Advisor
Secure Planning Strategies
The staff and management team of Secure Planning Strategies, a wealth management and financial planning firm, include individuals from various age groups who were born locally or came to the United States as immigrants; specifically, from India, Hong Kong and Malaysia. "By the very nature of our own backgrounds and cultures, diversity is naturally promoted," said Elinor K. Ho, principal advisor. "We take great strides to ensure that everyone feels welcome, safe and free to be themselves."
Its own "diversified" environment enables the company to easily work with individuals of various cultures and ideologies. "We accept this and offer a selection of different talents, skills and experience, which in turn benefits our business and enhances our employees' work performance," Ho said. "We are able to work with a broader client base because of our own practice of acceptance." When making hiring decisions, the firm seeks individuals who embrace differences and want to experience different ideologies.
"Diversity is our company goal," Ho said. "It begins at the management level; we lead through example, resulting in a staff that has become knowledgeable with the differences and changes in today's society.  We each bring something unique and different to our workplace, and we embrace the differences among our own management and employees."
Society has changed drastically from 20 years ago and will continue to do so, Ho noted. " If you don't open your eyes and ears to embrace and learn about all types of ethnic backgrounds, cultures and ideologies, your business will not thrive. It is imperative that business owners/professionals together with their employees embrace these differences and expound on those differences to promote an environment of acceptance, which in turn makes our business successful."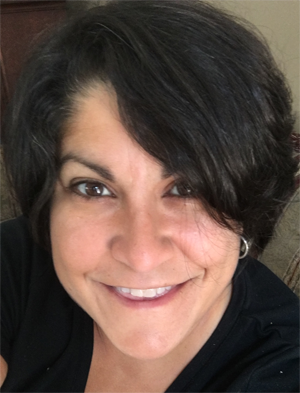 Naomi Khalil
Director of Instructional Equity
Farmington Public Schools
Farmington Public Schools is committed to celebrating and seeking out diversity in its community and beyond. "We work collaboratively with our partners on the Multicultural Multiracial Council of Farmington/Farmington Hills to be proactive through educational outreach," said Naomi Khalil, director of instructional equity. "We host a variety of district student events led by our District Diversity Committee to promote dialogue and understanding of our diverse world. We network nationally as well as members of the Minority Student Achievement Network since 2004. Additionally, we lead community dialogues and staff training that focuses on anti-racist practices and collaborate with multiple partners across the metro Detroit area to simultaneously elevate issues that impact our stakeholders and dialogue for action to create a more equitable reality in our community."
The diversity in the Farmington community has resulted in both celebrations and challenges for the district. "While creating a rich, pluralistic environment that looks to build unity amongst all of our stakeholders, the shifting away from the dominant culture as the "Farmington way" has brought about waves of tension in our schools and community," Khalil said. "We embrace this shift and lead it for our families and community at large as we need to build a new 'Farmington way' that in not looking just to include voices but rather redefine and build a community with all voices at the table."
The district is committed to hiring and retaining a diverse workforce. "We intentionally market to diverse candidates as we believe that a diverse workforce not only provides the necessary connections and mentors for our students but also enriches our community as a whole," Khalil said.
"In Farmington, we see diversity as something that is complex and holistic, a concept that's constantly evolving. A diverse team brings together different skills, personalities and perspectives, resulting in fresh ideas and smarter problem-solving. A diverse team looks like the real world and is more aligned with our increasingly diverse community. We believe that our unity is achieved through diversity, and the richness that diversity brings makes all of our stronger and builds a brighter future for all."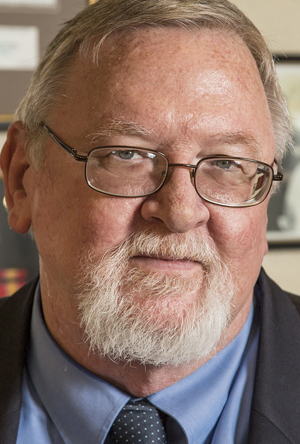 Keith King
President
National Veteran Business Development Council
Diversity is the basis on which the National Veteran Business Development Council was built. The NVBDC is the only veteran-owned business certification organization developed by veterans for veterans, said President Keith King. "The purpose is to provide a credible and reliable certifying authority for businesses of all sizes, ensuring that valid documentation exists of veteran ownership and control," he said.
"We certify a cross-section of American society," King added. "We measure our success by corporate sponsors and the number of veterans we certify."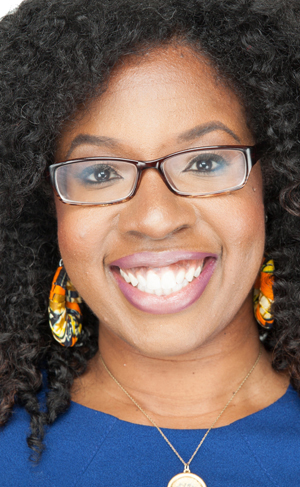 Robin Kinnie
President and CEO
Motor City Woman
The lack of diversity in talk radio and audio engineering compelled Robin Kinnie to launch Motor City Woman. In addition to being a digital radio station that streams 24/7 with an all-women lineup of show hosts, Motor City Woman Studios provide a full range of services in voiceover, audio books and podcast production.
"Along with our commitment to increasing the number of women in leadership roles of talk radio, Motor City Woman creates opportunities for women within the audio engineering field," said Robin Kinnie, president and CEO. Women represent only five percent of the audio engineering industry.
"Diversity and inclusion was the impetus for Motor City Woman and continues to be our driving force," she said. "Diversity is interwoven in every aspect from recruitment of team members and company culture to the overall vision. The company amplifies the voice of women by cultivating community and advancing talent. Our goal is to ensure that everyone who enters Motor City Woman Studios not only feels welcome but also celebrated."
Diversity is more than a mixture of gender and ethnicities, Kinnie said. "We believe that it is our diversity of background, viewpoint and personalities that makes Motor City Woman a dynamic collective changing the face of digital media."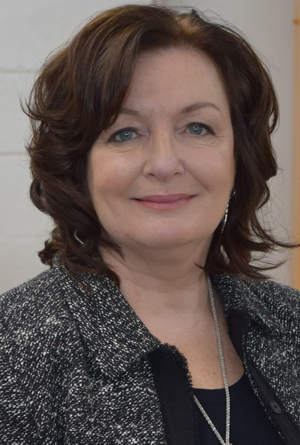 Catherine Koch
President & CEO
K-Tec Systems Inc.
For over 28 years, K‐Tec Systems has assisted companies in making better products. "We engineer, manufacture and distribute temperature sensors and control systems with an established reputation throughout the automotive, aerospace and food industries," said President and CEO Catherine Koch.
The Ferndale company also purchases products from diverse companies and partners with other companies on larger projects.
"We believe that diversity is a way of growth for our company," Koch said. "Culturally, diversity has allowed our company to learn from each other, make better business decisions and promote new innovated ideas."
When making hiring decisions, the company defines the position then looks for the skills and personality that fit it. "Our culture is very important to us, so finding someone that fits our culture will finalize that selection of our employees," Koch said.
Company leaders also ensure that everyone's voice is heard. "We hold them accountable that inclusivity is key in our company," Koch said. "We provide our employees with a safe space to voice their concerns as well as to be themselves. Most of all, we have daily interactions with our teams. This allows us to understand our employees' experience and allows us to make necessary changes. This is our true measurement."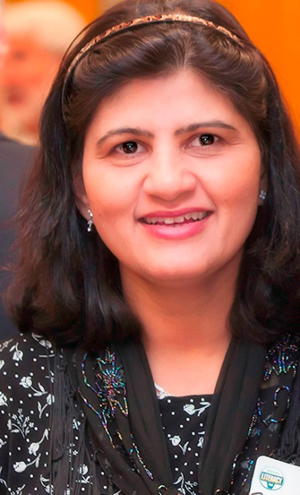 Swatee Kulkarni
Executive Vice President and Co-Founder
GDI Infotech Inc.
Diversity is woven into the very fabric of GDI Infotech, an IT consulting, solutions and staffing company serving clients in Michigan and across the U.S. for the past 25 years. Co-founders Bhushan Kulkarni and Swatee Kulkarni are Asian-Americans. Kulkarni has worked to promote diversity in both the workplace and the community. She has blended Eastern and Western cultural values in staff recruitment and retention and encourages staff members to learn about each other's cultural backgrounds and ethnicities through the celebration of festivals, cultural programs, food and entertainment.
GDI Infotech also uses a culturally diverse supplier base.
"Overall, the ability to bring diversity into the work culture has impacted GDI Infotech positively," Kulkarni said. "Using diversity programs for hiring is complementary to seeking the best and brightest individuals. GDI has used job boards devoted to a diverse population to recruit employees as well as sought the brightest candidates by attending career fairs at various universities."
The best way to promote an inclusive workplace is by employing an open-door policy and allowing employees to voice their concerns to a person they trust, Kulkarni said.
"Today's workplaces are ruled by data and information," Kulkarni said. "One has to acknowledge and embrace diversity in the workplace to truly harness the power of data and turn it into useful information."
Amanda Lewan
Co-owner
Bamboo Detroit
Amanda Lewan is co-founder and CEO of Bamboo Detroit, a co-working space. She has worked in the startup world for nearly a decade. Now, she leads all community programming and strategic growth for Bamboo. She's been honored locally and nationally for her work launching and growing Bamboo, according to the company's website.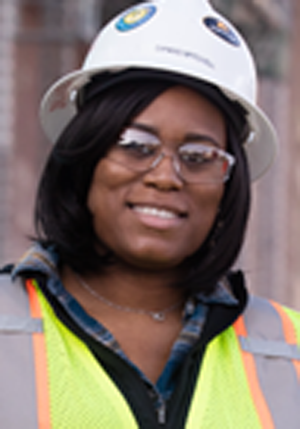 Dannis Mitchell
Diversity Manager
Barton Malow
Barton Malow — one of North America's top-performing contractors in market specialties such as education, energy, health care, industrial, manufacturing and sports facilities — is a 100 percent employee-owned firm with 2,200 people throughout 15 offices.
Diversity Manager Dannis Mitchell said Barton Malow is committed to fostering a culture that embraces diversity and inclusion among its people, projects and communities. "We believe that recognizing and accepting the unique attributes, perspectives, backgrounds and human experiences of applicants, the workforce, suppliers and contractors is key to business growth and creating social equity throughout an industry that has historically struggled in providing opportunities and retaining diverse talent," Mitchell said.
Barton Malow has seen growth in diversity among its salaried workforce and supplier community by implementing programs that focus on creating clear direction and opportunities for diverse candidates and subcontractors. "Specifically, our supplier diversity program has seen continual growth throughout our projects by setting participation goals and engaging the various team members and stakeholders to maximize impact," Mitchell said.
In addition, Barton Malow has formed a workforce development program, the Barton Malow Boot Camp. Led by Mitchell, the Boot Camp provides exposure to the construction skilled trades, career support workshops and on-the-job training to women and minority candidates.
"By creating a culture that is welcoming to all and promoting a culture that embraces different perspectives, Barton Malow believes that we are attracting the best and brightest candidates for the industry and our firm," Mitchell said. "Barton Malow is making an earnest attempt to address a critical need not just for our company, but for our industry and society as a whole. Progress is measured through annual goals and objectives set by the company's Diversity and Inclusion Community, our clients, employee feedback surveys and the company's ability to meet the goals."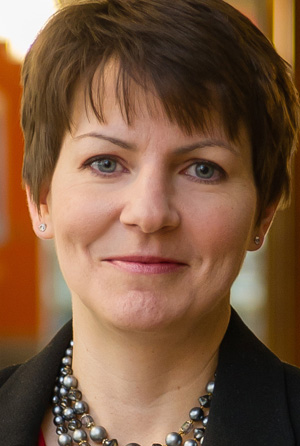 Tricia Ruby
President and CEO
Ruby+Associates Inc.
Ruby+Associates is a constructability-focused structural engineering firm dedicated to serving the construction industry. "All you have to do is go to any engineering conference that CEOs attend to realize that Ruby is different," said Tricia Ruby, president and CEO. "The engineering profession and construction industry that we serve is certainly dominated by men."  But Ruby+Associates, it has become part of the DNA that women are welcome and can become leaders.
Outside the office, Ruby has focused much of her efforts to inspire and encourage women to pursue or stay active within STEM fields. Ruby said this statistic "weighs heavily" on her heart: In 2015, only 937 African-American women received engineering degrees. 937. Since learning this statistic, Ruby has become more vocal and has shifted her advocacy to address the imbalance.
Before Ruby joined the firm in 2001, there were no women engineers at Ruby+Associates. "That's 17 years of recruiting decisions from the firm's founding in 1984 to not hire a woman engineer," she said. The second engineering graduate Ruby hired after beginning at the firm was a woman — and she is still with Ruby+Associates and is now a firm leader. All told, Ruby employees are now 35 percent women, including 25 percent of the firm's engineering staff.  This percentage is much higher than the national average of women in engineering, 14 percent.
"The culture at Ruby enables people to lead at all levels, and with a woman at the helm, there are no limits to how women can lead here," Ruby said. "Our internal technical initiatives surrounding quality and engineering excellence are made up of and enriched by gender-diverse teams."
Diversity in the workplace is not just important — it is essential, he said. "A workplace's culture needs to be as multidimensional as possible. A diverse workforce related to race, gender and culture brings different perspectives to the table where decisions are being made. At Ruby, we continually work on our efforts to become a diverse and inclusive place to work. There is still much more to be done, but we are proud of our accomplishments of hiring, retaining and advancing women in the workplace."
Brandi Shelton
Owner
Brandi's Principles
As Brandi Shelton sees it, the fear of being diverse is just a misunderstanding of cultural differences. Through the constant integration of diverse models used from around the globe, her company implements strategy, process, development and management tools that ultimately transform clients into benchmark companies within their industry. "We spend time learning and cultivating the fabric of what's needed to stay cutting edge," she said. "That to us is diversity at its core. Our plans always place importance on more effective and efficient ways of performing in the business."
The company aims to introduce clients to change and growth through an understanding of the way others grow and introducing buildable concepts that attract, engage and diversify business, Shelton said.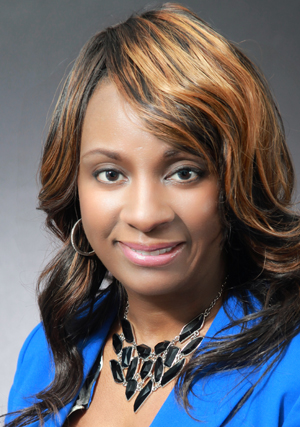 Cassaundra Sims
Owner
Universal Solutions Management LLC
Cassaundra Sims, owner of Universal Solutions Management LLC, a facilities management company specializing in janitorial services for commercial customers, uses hiring practices that ensure a diverse and inclusive workforce. Her company also seeks opportunities to purchase our goods and services from underrepresented diverse companies.
"We understand how difficult it can sometimes be to get a seat at the table for contracts and business opportunities," she said. Therefore, company representatives regularly attend functions and trade shows where they meet owners of other diverse companies around the country to share ideas and explore opportunities to do business.
Universal Solutions Management also hires diverse people by tapping into community organizations that identify talent and help set people up for success. "These agencies support people through the onboarding process and check in periodically to ensure continued support if needed," Sims said.
"A diverse and inclusive staff helps our company to be more thoughtful about serving a broad range of communities as opposed to potentially leaving a community or market underserved."
Thomas F. Stallworth III
President
Stallworth Consulting Group
Thomas F. Stallworth III, a former state representative, now operates Stallworth Consulting Group. He represented the 7th House District, which includes Northwest Detroit and Highland Park, from 2010-14. Stallworth earned his bachelor's degree in urban planning and development from Michigan State University, according to his Ballotpedia profile. His professional experience includes working as a manager with the Detroit Urban League, a civil servant for the city of Detroit under Mayor Coleman A. Young, and an executive at firms such as MichCon and DTE Energy, overseeing their human resources, case management and collections departments.
Billy J. Strawter Jr.
Founder
Milo Digital
Milo Digital is a full-service digital marketing agency. Founder Billy J. Strawter Jr. comes from a traditional marketing background and has over 10 years of experience blending traditional and digital marketing, according to his LinkedIn profile.
David Turner
Managing Partner
CNS Hospice
David P Turner is the founding partner of CNS Hospice, a Medicare- and Medicaid-certified hospice program offering end-of-life care, support and education since 2014. Prior to founding CNS, he consulted in the development and early operations of several hospice agencies in metro Detroit. While his area of specialty is the delivery of high-quality care to the patients and families of individuals with life-limiting illnesses, Turner has a passion for working with the caregivers of our community's geriatric population and is an active supporter of many organizations, including the Detroit Area Agency on Aging and the Senior Alliance, according to the website of Universal Dementia Caregivers, on whose board he serves.
Katrina Turnbow
Founder
Kanopi Social
Kanopi Social is a boutique digital marketing firm specializing in digital marketing training, education and services for brands and businesses.
"My business promotes diversity through training and education," said founder Katrina Turnbow. "My client, Google, hired my company to develop training programs and engage directly in the metro Detroit area, helping the small business minority community to close the gap in the digital divide. I am able to drive the conversation of diversity and inclusion in every aspect of my business and development."
Diversity and her business are truly one in the same, Turnbow said. "As a diverse company, I not only help other companies leverage their diversity but I also benefit directly from referrals and other opportunities as a diverse business."
Diversity may be the single most important topic to discuss in the workplace, Turnbow said. "I believe without a diverse population of people, ideas of culture, acceptability and many other facets of life and business would not be recognized or deemed as normal. Without diversity in the workplace, innovation would be stagnant and unable to keep up the progression of those in Detroit and other redeveloped cities."
Carlotta Tutt-Holloway
Partner
True Root Marketing
True Root Marketing is a marketing agency that specializes in brand strategy, experiential marketing and multicultural marketing efforts. "Our diversity efforts have afforded us improved insights into diverse cultures, resulting in deeper conversations and a greater understanding of various cultures and how to reach them," said Carlotta Tutt-Holloway, a partner in the operation.
The best and brightest employees can be found in every race and culture, she said. "True Root Marketing seeks to employ both those that are of the culture we are seeking to reach on the specific project that we are working on — which, in many cases, offers an easier and more organic familiarity with insights necessary to properly message the desired consumer — and others to offer varied perspectives to fulfill all project roles."
Diversity in culture, age, race and creative thought is a desired asset in the workplace because various perspectives and understandings are imperative for ensuring fair and smart practices both internally and externally for clients, Tutt-Holloway said.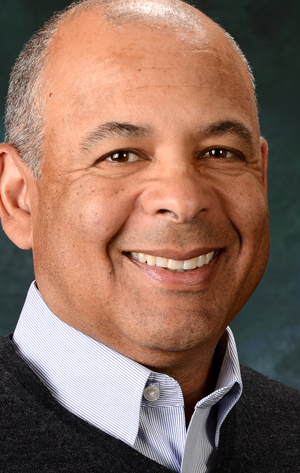 Ted Vaughn
President and CEO
Tolman's Wholesale Meats
Tolman's Wholesale Meats processes and portions fresh cuts of beef, pork and chicken for hotels, restaurants and health care institutions, as well as co-packs products and acts as a distributor for manufacturers.
Its diversity efforts are similarly well-rounded. It promotes diversity not only in the workplace but also by involvement with the Michigan Minority Supplier Development Council's Project One and Grand Rapids Area Chamber of Commerce minority business groups.
"The impact on Tolman's has been felt by our employees through working together and treating everyone with dignity and respect," said President and CEO Ted Vaughn. "It has brought more awareness about being intentional about doing business with other minority businesses."
Working in a diverse workplace allows people to communicate with others from all walks of life and learn that different ethnicities aren't that different in what they are trying to achieve in life, work and family, he said.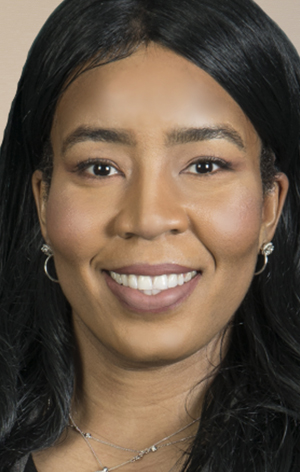 Maya K. Watson
Co-chair Diversity + Inclusion and Social Action Committee
Bodman PLC
Maya K. Watson has an extensive track record of service to the community and the legal profession with a particular focus on activities that foster diversity and inclusion. Her passions are assisting the disadvantaged, working with students and supporting causes that advance the interests of Detroit and its citizens. Those passions have earned her a place among Bodman PLC's leading pro bono contributors and led to her positions with the State Bar of Michigan Diversity and Inclusion Committee, Justice Initiatives Committee and Equal Access initiative, as a mentor to DPS students and as a food bank volunteer, among others.
Watson served as Co-Chair of Bodman PLC's Diversity and Social Action Committee, a role in which she helped guide the firm's efforts to promote diversity and inclusiveness, and served as editor of Bodman's Diversity and Inclusion and Social Action Newsletter.  She is also a leader within the Wolverine Bar Association (a predominately African-American professional group) and is active in the association's programs to increase diversity within the legal profession.
Among her more recent activities, Watson gained national attention in connection with her participation in a comprehensive report on retaliation against survivors of sexual assault in the military prepared by Human Rights Watch (HRW). Watson worked for more than a year with HRW on a pro bono basis assisting with data collection from the military and various government agencies. She was one of only three lawyers acknowledged in the report for providing pro bono assistance to HRW.
Sanya Weston
President
Your Premier Travel Service
Sanya Weston has served as an expert travel professional for over 25 years. She comes from a family with a legacy of being leaders in the travel industry. Her mother, Shirley Hogue, began Caribbean Travel in 1978 and was known as the "Queen of the Caribbean." "Weston's passion for helping others explore the world adds a personal touch to the services that Your Premier Travel provides," the travel agency's website states.
Diversity Champions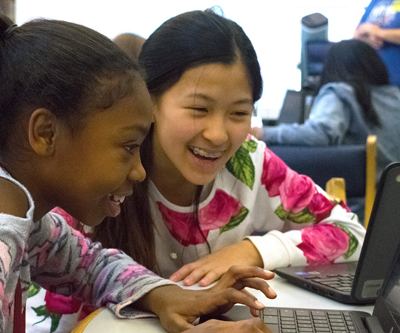 AccelerateKID
Madison Heights
www.acceleratekid.com
AccelerateKID provides technology education for children in kindergarten through eighth grade, including computer science, robotics, game design and digital arts. "Our mission is to attract and retain the best staff to create future creators among kids of all backgrounds using our unique STEM.org and STEAM.org accredited programs where kids learn the latest tech along with the 21st-century skills including creative design, critical thinking, teamwork and presentation skills," said Thanh Tran, founder and owner.
AccelerateKID hires the best and brightest employees regardless of gender, color or culture to achieve superior business results and exemplary quality of service to students from all walks of life and backgrounds, Tran said. The current staff makeup is 75 percent male and 25 percent female, 38 percent white, 33 percent Asian, 17 percent black and 1 percent Hispanic. "This diverse makeup of our unique team allows us to understand our customers better, provide more community outreach programs, encourage social responsibility from within, and be a champion of diversity and inclusion for our youth," Tran said. "It's very important for our company to be a champion of diversity with our staff and the community we serve because this allows us to hire the best to better serve our youth regardless of their background."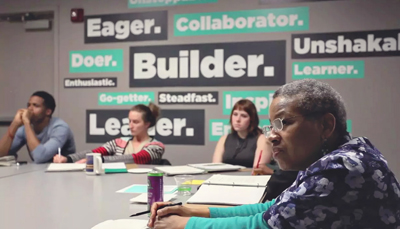 Build Institute
Detroit
buildinstitute.org
Build Institute aims to create equitable entrepreneurship through diversity. The Detroit-based organization catalyzes talent for economic advancement and community development through the creation of small businesses. Build Institute is a super hub of innovation and inclusion that assists people with turning their project or business ideas into reality.
"Build's vision statement is to be a nurturing organization that delivers programs to support Detroit as the global leader in equitable entrepreneurship," said April Boyle, founder and executive director. "The diversity of our participants speaks to the accessibility and effectiveness of our programming."
Diversity and inclusion have been ingrained into the culture of the organization since its inception and continues to be its guiding vision toward equitable entrepreneurship. "Detroit is a city where 39 percent of its residents live below the poverty line, 26 percent don't have access to a vehicle and over 70 percent of the households are single-parent homes," Boyle said. "Build's graduates are 71 percent female, 45 percent African-American and 85 percent low to moderate income, according to the U.S. Department of Housing and Labor criteria."
"We are very aware of the challenges and obstacles associated with being a person of color and/or woman small business owner and we work very hard to break down barriers and offer solutions and support," Boyle said. "We offer classes at various locations and times across the city of Detroit to be as accessible as possible to our participants. We are consciously curating our speakers and mentors to be representative of the population of Detroit and our class participants. For example, the very first facilitator we hired was an African-American woman from the local community."
Employees know when they come in that diversity and inclusion are what Build Institute is founded on. "On our job descriptions, we're explicit on our diversity approach and expectations," Boyle said. "Our interview process involves projects and team-based interviews so that the individual understands our culture and work style. We prefer to hire on cultural fit first followed by the skills of the job."
Over the past six years, 1,500-plus participants have graduated from Build Institute's programs. More than 80 percent are Detroiters who've gone on to start 800 businesses in the city. "The impact of our work is amplified through the tremendous work of our alumni who are transforming the city," Boyle said.
Congress of Communities
Detroit
Cocswdetroit.com
Congress of Communities was founded in 2010 in Southwest Detroit in response to a growing need for a cross-community collaborator and connector between youth, stakeholders and residents. "Our team is passionate, dedicated and proud to be able to assist in developing the natural leaders in our neighborhoods," the organization's website states. "We advocate for change in the areas of education and public safety, and project the voice of our residents in our diverse cultural community."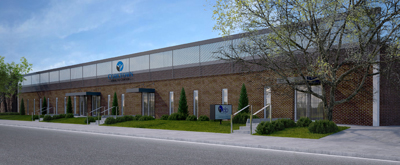 Corktown Health Center
Detroit
corktownhealth.org
Corktown Health Center is Michigan's first medical center to focus on the needs of the LGBTQ community. The health center aims to impact health disparities among LGBTQ people by providing primary care services, partnering with others to train health professionals, supporting relevant research, and through the development and dissemination of best practices.
Given its mission, diversity and inclusion are a part of everything done at Corktown Health Center, which is affiliated with the Wayne State University School of Medicine.
"Our outreach efforts attempt to reach those most in need of medical services, including those who may have delayed getting the care they need because they were not able to find a medical provider with whom they were comfortable," said CEO Anthony Williams. "Our business has always depended on robust input for a wide range of community members. For over thirty years before opening Corktown Health Center, this agency served thousands of Michigan residents living with HIV from all walks of life. Diversity is part of our culture, our workforce and our future."
The center routinely has a strong response when recruiting medical and social service professionals to work at Corktown and hears repeatedly that people want very much to work in an environment with a focus on diversity, Williams said.
"Our agency and its various programs not only promote an inclusive workplace, we depend on it," Williams said. "In our business, we strive to make patients comfortable with both the competence and the compassion conveyed by our staff. Without a diverse staff, we would not have the impact that we do in addressing the health disparities of our LGBTQ friends, family and neighbors."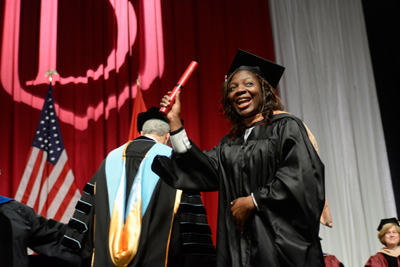 Davenport University
Grand Rapids
www.davenport.edu
With a history dating back to 1866, Davenport University prepares students for careers in business, technology, urban education and health professions. As a private, nonprofit university with 12 locations statewide and online classes, Davenport serves about 7,500 students. The university also provides professional development programs and courses to individuals and organizations through the Institute for Professional Excellence.
"Davenport University champions diversity, equity and inclusion in its policies, processes and procedures," said Rhae-Ann Booker, the university's executive director of diversity, equity and Inclusion. "Diversity, equity and inclusion are woven into everything we do at Davenport. It is part of our university vision, organizational values, strategic plan, student learning outcomes, employee handbook, job postings, new employee orientation and more."
Diversity has impacted DU by providing it with diverse perspectives for enriching learning and problem-solving both in and out of the classroom. "The diverse makeup of our students and employees has allowed us to reflect the Michigan communities from which our students and employees come," Booker said.
When DU desired to provide more women and employees of color with promotion opportunities, it created the internal Leadership Academy program to prepare diverse employees for internal jobs. "The result is a diverse group of participants, including 14 percent non-whites and 61 percent females, leading directly to three females being promoted to DU senior level, one female to mid-manager level and one African-American female to senior executive level," Booker said.
In 2015, DU created a Supplier Diversity Policy that includes a launching point for gathering, tracking and classifying data about all current and prospective vendors. The policy includes minority-owned business enterprises, women-owned business enterprises, disadvantaged business enterprises and veteran-owned business enterprises.
"We measure our progress through many different instruments, but there are three that are more data-driven," Booker said. "First, we have a Board of Trustees DEI Report, which the executive vice president for organizational development provides quarterly updates to the board of trustees about our progress on DEI goals, progress, issues, programming and initiatives." The university also has a diversity scorecard that measures Davenport's monthly progress in regard to student satisfaction, continuous improvement, workforce engagement, employee satisfaction and DEI training participation, among other measures. "Another way we measure progress is through Davenport's Institutional Research, which provides information, data analysis and evaluation for improvement, planning and development," Booker said. "Institutional data is disaggregated by a number of diversity factors, including race/ethnicity and gender, and made available to all DU employees and students via the university intranet."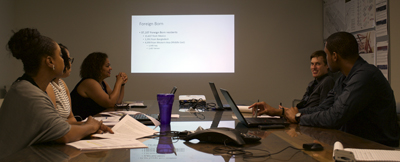 Detroit Future City
Detroit
detroitfuturecity.com
Detroit Future City (DFC) is a nonprofit organization charged with catalyzing implementation of the DFC Strategic Framework, a 50-year vision for the city developed with input from more than 100,000 Detroiters. Its role is to steward equitable implementation of the recommendations made in the Strategic Framework by providing access and information to Detroiters, informing and guiding decision-makers and coordinating a broad range of stakeholders.
"DFC has created programs, research publications and a diverse workplace that reflects the communities we serve," said Executive Director Anika Goss-Foster. "Currently, 50 percent of the organization's staff is comprised of minority-status employees, which was made possible by diversity-focused hiring."
Last year, the organization released three special reports and two publications that incorporated the feedback of a diverse group of residents to empower stakeholders with information, tools and resources to help them understand the current conditions in Detroit and to positively shape policy.
"Diversity is ingrained in everything we do — our mission is to serve Detroit and ensure that every voice, regardless of income, status, race, gender etc., is heard," Goss-Foster said. "Our commitment to diversity is reflected in our internal practices, how we develop and deliver programs and publications and the way in which we steward our relationship with the community. DFC's diverse staff and practices are the driving factors behind community support and trust."
Diversity in the workplace is crucial no matter the line of business, she said. "By creating an organizational environment that values and creates diversity, any organization, but particularly, ones who serve the community can best develop solutions and products that effectively reach and impact a broad audience."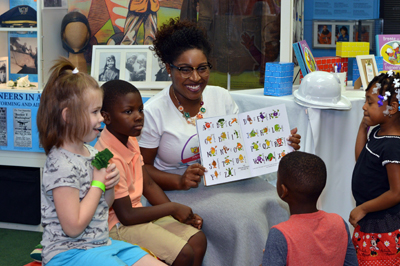 Genius Patch
Detroit
www.geniuspatch.org
Genius Patch is Detroit-based nonprofit created by children's author and Detroit native Ashlee Chesny to combat the city's literacy problem. Genius Patch's mission is to engage historically underprivileged children with accessible programming that makes learning exciting and meaningful for them. Genius Patch is working to expand the approach to education to include the necessary learning that occurs outside the classroom. Genius Patch uses Chesny's books to connect learning experience for program participants. "By using characters that look like them and storylines that children can relate to, a familiar connection is made, which then allows Genius Patch to introduce children to new material without disengaging participants in the learning process," Chesny said. Over the past four years, Genius Patch has served over 900 children, 75 educators and 50 volunteers through four annual summer camps, three after-school programs, workshops, school visits and more. Themes for Genius Patch programming have included nutrition and healthy eating, engineering, story writing and bullying.
"Our programming offers children an innovative experience that breaks down racial and gender bias," Chesny said. "One of our favorite books to design programming from is 'Brooke and Bre the Engineering Team.' This book addresses bullying, as well as debunks the idea that only men can be engineers while providing a great platform for introducing some basic STEM activities." To further the connection for the children, Genius Patch brings in professionals from the engineering field who look like them.
"Diversity has been one of the greatest factors in making Genius Patch successful," Chesny said. "Having different team members, volunteers and participants from different backgrounds with a broad array of experiences has created a rich tapestry of programming. One of the things we are most proud of is the way we partner with the community, other organizations and educators to find innovative solutions for solving the problems faced by historically underprivileged children. Our vice president, for example, is not of color, but his experience in being in over 40 plays from a young age allowed us to create an element to our story writing program that allows stories to be adapted into plays."
Diversity, at a minimum, provides the opportunity to create dynamic and innovative solutions to problems facing organizations, Chesny said. "With diversity, different viewpoints that may not have been considered can be shared and utilized to drive more holistic success. Diversity is not the final step. Having diversity alone does not guarantee the benefits to be realized. It is the act of inclusion, whereas the people from the diverse groups are involved or included in the work that is being done to bring about change and solutions that create success."

Girl Scouts of Southeastern Michigan
Clinton Township
www.gssem.org
GSSEM is the local council chartered by Girl Scouts of the USA (GSUSA) to facilitate the Girl Scout Leadership Experience (GSLE), designed to help girls develop leadership and essential life skills through girl-led, girl-centered programs and activities. "Our staff and volunteers work to give girl members experiences that help them develop a strong sense of self, build healthy relationships, and identify and address community needs," said CEO Denise Dalrymple.
GSSEM serves more than 30,000 girls and adult volunteers in Oakland, Macomb, Genesee, St. Clair, Sanilac and parts of Wayne, Monroe and Livingston counties. "Our members are of diverse demographic and socioeconomic backgrounds," Dalrymple said. "In keeping with our founding tradition of inclusion and acceptance, GSSEM provides a consistent girl-led, girl-centered, fun-filled quality leadership experience with the support of caring adult volunteers to all girls who participate in Girl Scouts in our council."
GSSEM works to ensure that our staffing and volunteer makeup reflect the communities it serves. "Our commitment to diversity helps to ensure consistency and inclusion for staff and all members," Dalrymple said. "GSSEM's open office environment encourages collaboration among all staff, which contributes to open dialogue about how to best engage and serve our diverse membership."
GSSEM believes that diversity and hiring the best and brightest go hand in hand. One is not exclusive of the other.
"We measure our diversity very closely, providing the board with up to date statistics against our jurisdiction's current census data at every board meeting," Dalrymple said. "This keeps our goal top of mind and allows the board to keep management accountable as well as itself. We recruit widely for both staff and board. Therefore, we have been successful for many years in matching or exceeding the census data, while recruiting the best and the brightest. The 'secret' is to broaden the pool of applicants so that there are more candidates and therefore more success."

Grand Rapids Community College
Grand Rapids
www.grcc.edu/purchasing
One in three graduating high school students in Kent County choose to earn their certificate or degree at Grand Rapids Community College before stepping into their career or transferring to a four-year college or university.
The college's Bob and Aleicia Woodrick Center for Equity and Inclusion was created to honor the dignity of all people through celebrations and educational opportunities.
The center provides programs and activities that advance equity and inclusion for students, faculty, staff and the community.

Grand Valley State University
Allendale
www.gvsu.edu
Grand Valley is one of the 100 largest universities in the nation, with more than 25,000 students with high-quality programs and state-of-the-art facilities. Its commitment to inclusion and equity is embedded in its university values, policies and the strategic plan adopted by the board of trustees. These efforts include a focus on structural diversity, creating an inclusive organizational climate and providing ongoing learning/development opportunities related to diversity and inclusion. Specifically, efforts include inclusive hiring and retention practices, employee affinity groups, climate assessments, reporting mechanisms, awarding and celebrating success, campus statements by GVSU President Thomas J. Haas, vendor diversity and inclusive procurement, and dedicated resources, including the creation of the Division of Inclusion and Equity and a chief diversity officer. Community engagement and supporting diverse communities is also central to this commitment.
"A commitment to social justice drives Grand Valley's approach to hiring and retention. Grand Valley intends to be a national model for equity and inclusion in higher education, not only by implementing and innovating evidenced-based best practices and responding to regional and national and trends but also by contributing to local and national discourse on the responsibility of higher education to provide equity and inclusion to all students, faculty and staff," Haas said. "Grand Valley aspires to embody the innovative and entrepreneurial spirit of our region, thus becoming recognized as the practiced model and resource for equity and inclusion in West Michigan."
The university requires an inclusion advocate on all search committees who is trained in best practices for inclusive hiring. In addition, the Affirmative Action/EEO office must approve all aspects of hires, including the job ad, candidate list, short-list and finalist.
"Inclusion and equity are integral to our mission at Grand Valley State University to educate students to shape their lives, their professions and their societies, and to enrich the community through excellent teaching, active scholarship and public service," Haas said. "Grand Valley intentionally recognizes its place among larger systems of marginalization and oppression, the cumulative effect of racial inequality that plagues the education system, and the continued existence of identity-based tension on campuses that sometimes results in educational and experiential inequalities. Grand Valley, as a complex social system, is neither immune to the impact nor the root cause of systemic oppression and takes stock of the history that has marginalized some communities and prevented full access to the benefits of higher education on a systemic level."
Hannan Center
Detroit
www.hannan.org
Hannan Center is a nonprofit organization whose mission is to preserve the dignity and enhance the quality of life of seniors in Michigan. Programs and services include social work case management, lifelong learning opportunities and support for caregivers of older adults.
"Hannan Center works diligently to combat ageism and change the narrative on aging," said Vincent Tilford CEO. "In all of our work, we subscribe to the philosophy that learning is not limited by age, but rather it is a lifelong endeavor that is limited only by one's imagination. Whenever we have the opportunity, we educate the community on ageism and its negative effects as well as benefits older adults bring to the table."
Keeping with our philosophy, Hannan Center is always looking to offer programming that helps to change the way people think about aging. "So while there is nothing wrong with traditional senior centers, that is not Hannan," Tilford said. "Hannan is stand-up comedy workshops, belly dancing classes, diversity and inclusion seminars — things many people do not associate with older adults."
Internally, Hannan strives to ensure that older adults are represented on staff. Additionally, ageism education is provided to all employees.
"Diversity in the workplace helps shatter barriers between people," Tilford said. "When you spend day in and day out with colleagues, you begin to understand in a deeper way that we are all so much more complex than traditional stereotypes, whether it be age, race or gender. Diversity in the workplace builds mutual respect that flows well beyond the break room."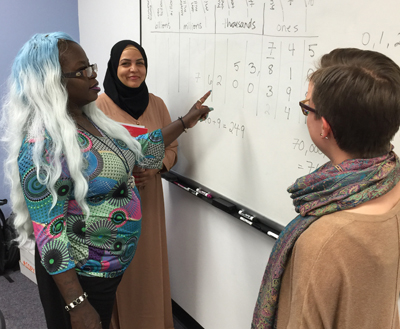 Mercy Education Project
Detroit
www.mercyed.net
Mercy Education Project is a nonprofit organization that works to empower women and girls through education. It serves each year between 250 and 300 women and girls primarily from southwest Detroit with high-quality educational support, College Readiness Programming, Workforce Development Skill Building and a Robotics Program. "Our programs are offered to at-risk and low-income women and girls who have limited access to opportunities like these," said Kathryn M. Tanner, executive director. "Because lack of transportation and quality child care are barriers to participation in our programs, we own a small school bus and van that we use to transport students to and from our facility on Howard Street and we partner with local Head Start and Early Head Start programs to secure placements for the youngest children of our students. All of our services are provided at no cost to any of our students or their families."
Diversity has made MEP a better, stronger and more effective organization, she said. "We are an organization that values the individual. Our students and our organization staff, teachers and volunteers are all very unique people who come to us with a diverse array of experiences, backgrounds, perspectives and ideas. This diversity enriches the experience for all of us. We consistently learn from one another and are all learning and growing daily in an environment flush with shared respect and individual determination to do and be the best that we can."
The organization seeks the best fit for any position at MEP and appreciates "that people wrapped in all sorts of different and interesting internal and external packaging could readily be who we need to round out our enthusiastic and dedicated team," Tanner said. "We value and provide equal opportunity to all employee candidates and employees regardless of our differences so that everyone working and studying at MEP may achieve their maximum potential."
Michigan Minority Contractors Association
Detroit
www.michmca.org
The Michigan Minority Contractors Association is focused on its member firms' bottom lines, which it aims to bolster by providing education, advocacy and economic opportunity, workforce development, community development, economic development and political awareness.
It stages monthly meetings centered on economic opportunity and professional development.
"It's everything for MMCA to link with other diverse associations like the National Organization of Minority Architects, the National Association of Minority Consulting Engineers, National Minority Contractors Association, National Association of Black Women in Construction, National Association of Black Hotel Owners, Operators and Developers and the National Association Real Estate Brokers," said Jason A. Cole, MMCA's former executive director. "These diverse organizations' linkage to MMCA allows us to be successful in our work."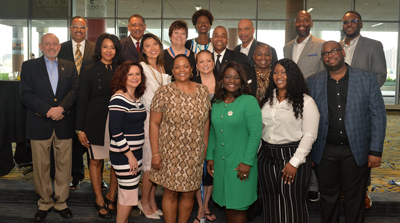 Michigan Minority Supplier Development Council
Detroit
minoritysupplier.org
Founded in 1977, the Michigan Minority Supplier Development Council certifies minority businesses, assists in their development, connects them with procurement opportunities and serves as a strong advocate for minority business inclusion and supplier diversity.
"Our mission is diversity through minority supplier development," said Michelle Sourie Robinson, president and CEO. "By helping to build thriving and successful businesses in Michigan, we allow these entrepreneurs to make a significant and direct impact on underserved communities. They do this through employment, urban development, philanthropy and economic impact. We are proud of the work our minority business network has done for over 40 years."
Diversity, whether in the workplace or supply chain, is simply the smartest possible action any company can implement to improve company culture, innovation and the bottom line, Robinson said. "The convergence of different ideas, perspectives and backgrounds will lead to your organization producing its best possible output."
MORC Inc.
Clinton Township
www.morcinc.org
MORC is a human services agency that coordinates long-term supports for individuals with physical and intellectual disabilities and the elderly in Southeast Michigan. "Our mission is to maximize human potential," its website states.
Norwayne Boxing Gym
Westland
www.norwayneboxinggym.org
The Norwayne Boxing Gym was founded in 2015 with the mission of developing youth into successful adults by way of academic support, rigorous physical training and service to the community. It aims to provide valuable lessons and experience in self-discipline, work ethic and physical fitness through a demanding boxing program, an academics-first approach through a comprehensive tutoring and mentoring program, and required community service initiative to produce future champions in life, its website states.
Robofest
Southfield
www.robofest.net
Robofest is a festival of competitions and events with autonomous robots that encourages students to have fun while learning principles of science, technology, engineering and math (STEM) and computer science. "Robofest programs support computer science for all," its website states. Since 2000, more than 25,000 students have competed in Robofest, including teams from 15 United States and multiple other countries.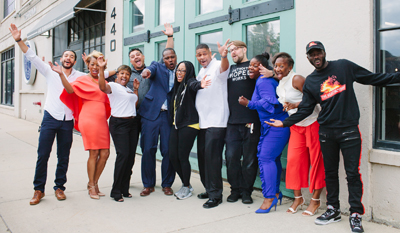 TechTown Detroit
Detroit
techtowndetroit.org
Kristin Palm, managing director of business incubator and accelerator TechTown Detroit, speaks the language of entrepreneurship when explaining the benefits of diversity. "Bottom line: Diversity and inclusion enables us all to have a richer business and life experience," she said.
Tech Town's promotion of diversity is very intentional, and it understands that diversity without inclusion means nothing, she said. "As we are focused on inclusion, we ensure that everyone in our ecosystem, regardless of race, ethnicity, education, transportation barriers, stage of business, etc., knows that their ideas are valuable and we will meet them where they are," Palm said. "We are very intentional about taking 'Tech Town' to the neighborhoods to eliminate barriers of access, thus ensuring we are serving everyone interested. We promote diversity by taking action."
A key part of TechTown's mission is to strengthen Detroit's neighborhoods, so by design its staff and programming reflect the neighborhoods where it works. "In the past year, our staff has worked extensively on diversity and inclusion, unconscious bias and appreciating our differences," Palm said. "Our staff values, support and respects one another, thus the culture of inclusion permeates to our customers, clients and stakeholders."
Seeking the best and brightest is synonymous with diversity and inclusion, she said. "People have choices when it comes to employment and they can see through the 'diversity jargon.' Thus it's up to our organization to foster an environment of inclusion, which will then attract employees to TechTown."
Transgender Michigan
Ferndale
www.transgendermichigan.org
Transgender Michigan's primary mission is to provide advocacy, support and education while serving to create coalitions in the state of Michigan to unify and empower transgender and gender nonconformist communities. Among its services are a helpline, a speaker program and sponsoring the International Transgender Day of Visibility.
Veteran Owned Business Round Table
Sterling Heights
www.veteranroundtable.org
The Veteran Owned Business Round Table is a nonprofit organization that supports the inclusion of U.S. military veterans and veteran-owned businesses and connects them with corporations seeking to add to their supply chain.
"Supplier diversity and workforce inclusion specifically for veterans fosters new ideas from all levels of our leadership, stakeholders and program participants," said Roderick Rickman, VOBRT president. "When people come from different backgrounds and military experiences, they have different ways of speaking, habits and methods of doing things. When this is embraced, new ideas on how to improve procedures, processes and program operations instantly emerge. As a nonprofit organization for veterans, good ideas are valuable to help efficiently drive the organization's vision forward. This also gives program participants a feeling of pride and confidence, knowing that his or her ideas are valued."
Studies have also shown that a more diverse staff can foster innovation, Rickman noted. "When board members, volunteers and others who shape the values and activities of a nonprofit come from a wide array of backgrounds, they each bring unique perspectives that shape, blend and influence how to advance the nonprofit's mission and solve problems in potentially more innovative ways," he said. "For example, the VOBRT Education Program. Instead of having a physical event to educate our program participants on one of the various topics taught by our subject matter experts, VOBRT members will host live webinars. These online classes are stored in our learning management system and participants can access these courses at any time. Simultaneously, these types of events provide an opportunity for our veteran business owners to promote their products and services while giving back to the veteran community."

Vista Maria
Dearborn Heights
www.vistamaria.org
Vista Maria was founded in 1883 as an orphanage by the Sisters of the Good Shepherd. Although its services have evolved with the changing needs of the community, it remains one of Michigan's oldest and largest private nonprofit residential treatment agencies for girls suffering from abuse, neglect and trauma. Annually, the agency serves more than 1,200 children and their families suffering from an array of mental health and behavioral problems often exacerbated by poverty and lack of education. The agency is located on a 37-acre campus in Dearborn Heights and includes five residential halls, two state-of-the-art mental health centers, two alternative education charter schools, transitional living apartments, a health clinic and recreational facilities.
"Vista Maria's mission is to deliver innovative care, support, treatment and education to vulnerable youth so that they heal, believe in their worth and build the skills needed to succeed," said President and CEO Angela Aufdemberge.
Vista Maria promotes equal opportunity in the areas of recruitment, employment, training, development, transfer and promotion. "At Vista Maria, our diversity strategy encompasses acceptance, knowledge and respect of persons from a wide array of backgrounds and cultures and includes language, customs, education, disability, ethnicity and sexual orientation," Aufdemberge said. "Programming and human resource policies are created on this foundation."
Vista Maria's diversity and outreach efforts reflect responsiveness to the racial, cultural and ethnic values of the clients it serves. "The impact of our efforts can be most clearly seen in our workforce makeup," Aufdemberge said. "At present, our staff is 82 percent female, including six of the seven members of our executive leadership team. Our most current data shows that 73 percent of our employees identify as African-American, 24 percent as Caucasian, 1 percent as Hispanic and 2 percent as other."
Vista Maria recruits and hires staff members who demonstrate values, behaviors, attitudes and practices that enable them to work effectively cross-culturally. "As a result of our diverse workforce, our network and candidate pool has widened and retention is slowly increasing," Aufdemberge said. "All employees are trained on cultural diversity and gender-responsive treatment during staff orientation and are provided with opportunities for ongoing training in cultural competency."
A diverse workplace benefits the organization, its employees and its clients, she said. "Diversity in the workplace leads to a richer, positive and more productive work environment, increased employee retention and innovation. In addition, organizations are able to increasingly relate to and better serve their clients/customers. By respecting and including those of diverse backgrounds, an organization is allowing for each employee to feel comfortable, valued and happy in their environment and be their 'best self.'"
Youth Community Agency
Detroit
www.youthcommunityagency.org
Youth Community Agency mentors teenage mothers, supplies resources for the community to be successful and offers annual community outreach for the less fortunate.
"The benefits of diversity in our organization range from an increase in productivity and competitive advantages, increased staff morale and causing employees to desire to work more effectively and efficiently," said founder Rodnesha Ross. "That helps the organization all the way around. Our diverse workforce brings great ideas from all different backgrounds and apply them to our workplace to create great results in accomplishing goals for the organization."