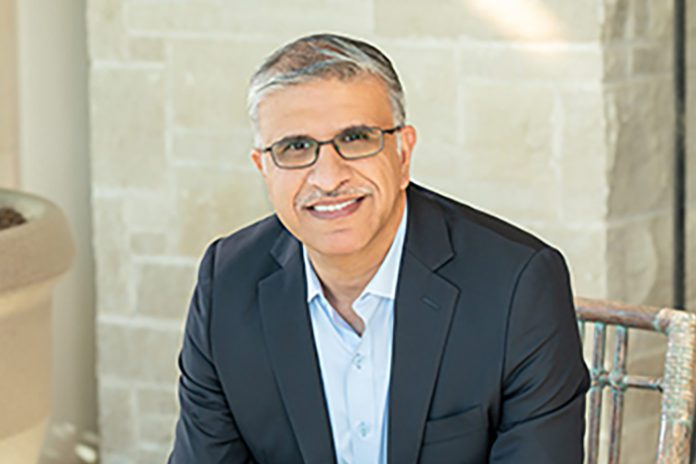 Coronavirus created the ultimate "black-swan event," according to Magna CEO Swamy Kotagiri, and the resulting shortage in computer chips has taken that unexpected event and turned it into a major challenge for automakers and related industries.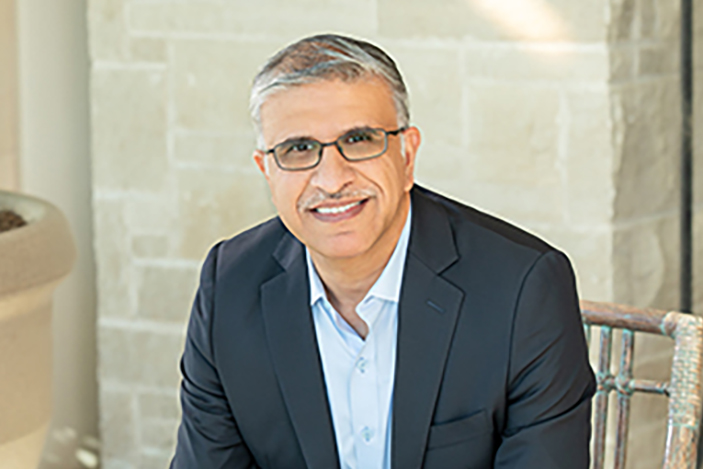 According to Investopedia, a black swan is 'an unpredictable event that is beyond what is normally expected of a situation and has potentially severe consequences." Kotagiri, who spoke Tuesday via Zoom to the Detroit Economic Club, added his own definition, saying companies needed to be resilient to react to such a bizarre moment in history.
That is doubly true for the chip shortage – something that even the automotive industry likely never thought 25 years ago would affect it so deeply. Back then, cars didn't have a multitude of uses for these much-needed chips. Now, they're a necessary part of making high-tech and high-function vehicles.
According to CNBC, carmakers use semiconductors in everything from power steering and brake sensors, to entertainment systems and parking cameras. U.S. car giant General Motors announced last wwek it is shutting three plants and slowing production at a fourth due to the semiconductor shortage. GM said it could miss its 2021 targets as a result.
"Despite our mitigation efforts, the semiconductor shortage will impact GM production in 2021," a company spokesman said in a statement. "Semiconductor supply for the global auto industry remains very fluid. Our supply chain organization is working closely with our supply base to find solutions for our suppliers' semiconductor requirements and to mitigate impacts on GM."
CNBC also said Ford and Volkswagen have also shut plants or cut production while they wait for supplies to pick up. Ford said in January that it was shutting a factory in Germany for a month, while Volkswagen said in December it will make 100,000 fewer cars this quarter as a result of the shortage.
On the plus side, Kotagiri said, the related companies and the automotive "industry has come together" around the issue of the chip shortage. Now, the discussion is focused on the immediate issues as well as the "supply chain ebb and flow," he noted.
"(The shortage) become a problem because in the first quarter of the COVID crisis, nearly everything shut down, created the challenge," Kotagiri said. "That's another lesson learned. How do we look at demand (as well as) the ebb and flow of things to come?"
Kotagiri said the shortage has "definitely" affected Magna and it will remain a challenge likely through summer.
"It's not a significant impact yet, but it's going to be for the rest of the year," something that Magna closely watches, monitors and tracks, he noted.
Swamy touched on a variety of topics with the Detroit Economic Club, including his recent move to CEO, Magna's vision for company-wide growth, what he sees as the major challenges facing leaders in a post-COVID era and Magna's future-focused approach to evolving mobility for everyone and everything.
Kotagiri has more than 25 years of automotive industry experience, 21 of which have been with Magna. In his previous role as Magna's Chief Technology Officer (CTO), the company focused on a culture of innovation by forming partnerships in areas including autonomy, electrification, electronics and connectivity.
Kotagiri was responsible for managing the company's innovation and new product strategy and development both at a corporate level and in conjunction with Magna's product groups. While CTO, he also served in various leadership positions including President of Magna Electronics, Magna Powertrain and the company's Power and Vision segment.
Early in his Magna career, he also held various engineering and operating positions at Cosma International, a Magna operating unit. Kotagiri holds a master's degree in mechanical engineering from Oklahoma State University with a specialization in materials and structural engineering.
COVID impact
Kotagiri said coronavirus was the kind of event that would be hard for any company to prepare for because its impact was immediate and long term. That is why companies need to build resilience and cultures that focus on employees to show compassion and care.
For Magna, "the primary focus for us is the wellbeing of the employees. How do you make the working environment safe and healthy?" Kotagiri said. "It was reassuring (that company officials) heard from employees that they felt safer at work because of protocols.
"Our company and our employees have responded in a phenomenal way," and that shows Magna's "resilience and can-do attitude, which is fundamental to our culture."
Kotagiri described Magna as a mobility technology company with more than 157,000 entrepreneurial-minded employees, 344 manufacturing operations and 93 product development, engineering and sales centers in 27 countries. It is known for its complete vehicle engineering and contract manufacturing expertise, as well as product capabilities that include body, chassis, exteriors, seating, powertrain, active driver assistance, electronics, mechatronics, mirrors, lighting and roof systems.
Magna has 35 facilities in Michigan with approximately 9,000 employees. Kotagiri described Magna as a "$40 billion startup in a $3 trillion industry," so the company has a lot of growth potential ahead of it within the larger manufacturing sphere.
He became CEO about six weeks ago, and he said the transition has been smooth. "It's a great privilege to have a chance and ability to lead a company you grew up in," Kotagiri said.