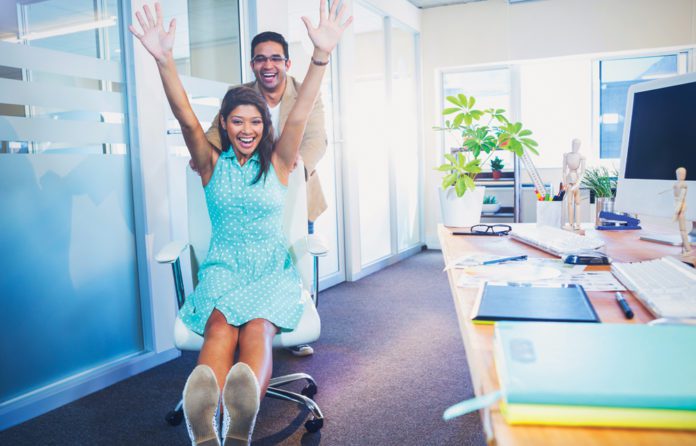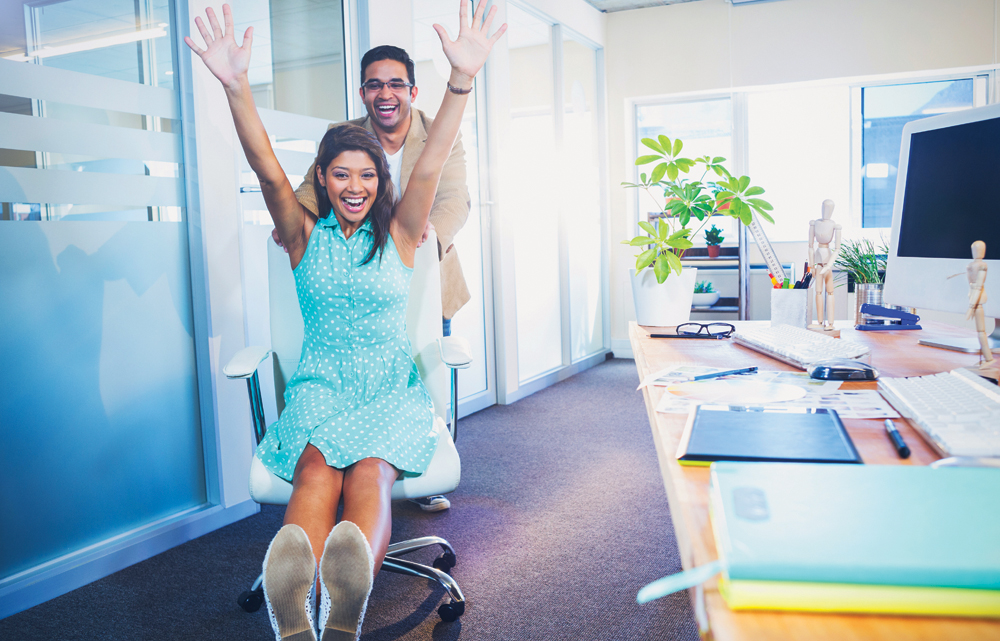 Low unemployment and high demand across a variety of industries for workers with specialized skills have led many businesses to ramp up marketing efforts aimed at attracting and retaining top talent.
Employer branding — marketing a company toward potential job candidates with the goal of convincing them it would be a great place to work — has been around for decades, but its profile has risen in the internet era, with social media, podcasts and streaming video becoming the latest tools through which companies tell their stories to prospective employees.
New technology, combined with new approaches to marketing, such as digital advertising and targeted content, have also enabled marketing and human resources professionals and others who burnish employers' images to more easily find prospective applicants who have the skills, qualities and interests that are seen as most desirable, or that signal an optimal fit for a particular organization or job, said Kim Eberhardt, a director with Tanner Friedman Strategic Communications in Farmington Hills.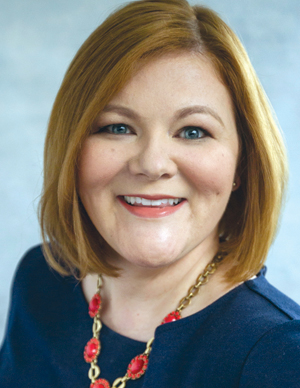 "I think the game has just gotten more complex in terms of recruiting and retaining talent, and it isn't just about competitive salaries," said Eberhardt. "Savvy employers are increasingly in tune with that."
Research and anecdotal evidence appear to support a need for employer branding and its growing popularity.
According to a LinkedIn post, 75% of candidates research a firm's reputation and employer brand before applying, 8% of employers say that employer brand has a significant role in their ability to hire people, and 69% of candidates would not accept a job with a firm that had a bad reputation — even if that would mean not having a job.
TalentLyft, a recruitment marketing and engagement and applicant tracking firm, named employer branding one of the top recruitment trends of the year. And, according to a June article in the Harvard Business Review, there are more than 40 consulting firms in the U.S. that deal in employer branding.
What's your EVP?
Central to employer branding is its employee value proposition, called EVP, the financial and personal rewards a company offers that can help it stand out as an attractive workplace. EVP can include anything from pay and benefits to perks like child care, free coffee and casual Fridays to opportunities for professional development and community involvement.
"There have been numerous studies that show corporate social responsibility is a priority for employees, particularly millennial workers," Eberhardt said. "As a result, companies are showcasing their corporate social responsibility and community engagement efforts (at) the forefront of their brand when it comes to recruitment."
A company's mission, sustainability and environmental stewardship practices can all be facets of an overall EVP, according to Eberhardt. "The idea is that a company can do good and also do well," she said.
Employers also "are getting much more sophisticated in identifying what inspires and motivates employees and tailoring their communications plans and community outreach to reflect those priorities."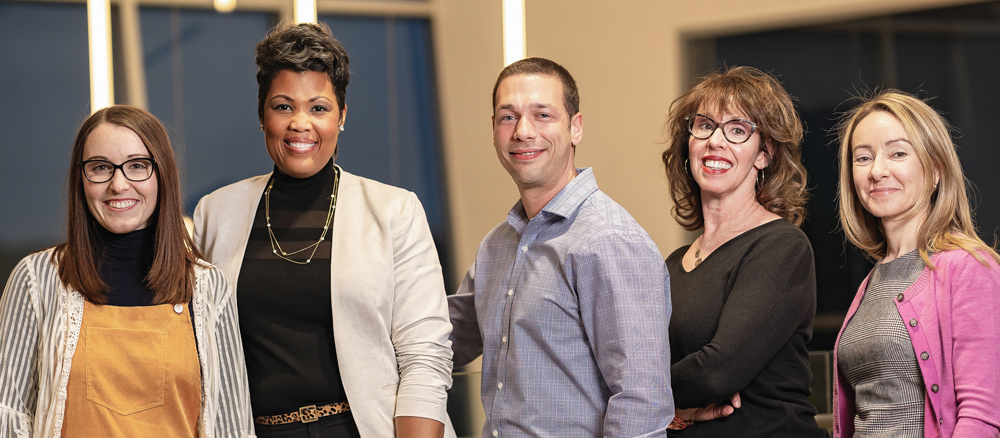 But employer branding is also linked to a company's goals for growth, said Kane Carpenter, the director at DaggerFinn, a Troy, Mich.-based communications and marketing firm that works with clients on employer branding issues. DaggerFinn, which is a spinoff of JMJ Phillip, an executive search and recruiting firm also based in Troy, began as that firm's marketing division.
"We're a kind of growth agency. We kind of give our brands the data and the tactics to be able to grow," said Carpenter. "EVP and employer branding is, from an employer perspective, important to be able to support growth."
Fishing for talent
Employer branding experts agree that the talent pool of prospective workers can be shallow in many fields and that quality candidates with specific skills can be scarce. Michigan's official unemployment rate in July was 4.3% — that represents about 212,000 people — according to the Bureau of Labor Statistics, but online employment sites list thousands and even tens of thousands of job openings in the state.
Eberhardt said leaders in nearly every industry report that finding great talent is their chief concern.
"It is increasingly difficult for companies, across industries, to find and retain qualified candidates," she said. "So those companies that effectively communicate their story and showcase their points of difference are at an advantage."
"Finding good talent and finding individuals who are capable of growing an organization is always difficult," said Carpenter.
"Given the competitive talent market, it can be difficult to identify a diverse pool of potential candidates with the required skills and knowledge we seek," said Sandra Martinez, vice president for global brand management at Harman International, which designs and engineers technology such as audio and visual products and connected automobile systems. "This is a similar challenge for other companies across the industry."
It starts with a story
Marketing experts say employer branding boils down to conveying a company's story, its values and its mission in a way that creates a connection with the intended audience and draws the best applicants.
"We ask the question, 'What do you want to be known for?' and work backwards to see how the company delivers on that," said Eberhardt.
"Companies want to communicate who they are and what they do and how they're different, so that when a prospective employee is evaluating their next move … we're helping that employer paint a full picture of who they are, what they do and why they should be attractive to that employee."
The stories are disseminated, she said, in a variety of ways: by company leaders commenting in the media on issues in their areas of expertise, by using social media and other online tools, and through in-person speeches and presentations.
Susanna Brennan, the manager of attorney recruiting at Miller, Canfield, Paddock and Stone, a Detroit-based international law firm, said she simply begins with the firm's brand.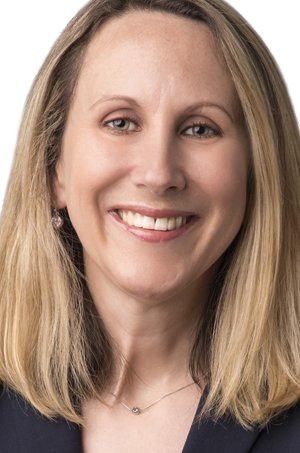 "That's our reputation in the community among clients, lawyers, judges, employees and prospects. It's what they say about us that attracts the right kind of candidate," Brennan said. "I take the time to understand what matters to these prospects and how we can make that happen, then articulate our brand in a way that will resonate with them."
For Carpenter, at DaggerFinn, employer branding includes making sure the audience knows when a company takes care of its workers in ways large and small.
"You've got to look at the culture of the company and make sure you're doing things that are beneficial to employees," and see that those things are documented and communicated both within the company and externally, he said.
Branding success
In July of this year, Harman, which has its automotive division headquarters in Novi, Mich., launched a new employer brand and EVP. Developing them was a "global effort" that spanned many months, Martinez said. Harman enlisted TMP Worldwide, a recruiting communications company, to help with the project.
"It included interviews, employee surveys, leadership conversations, focus groups and more, to ensure that our messaging aligned with our employees' experiences — to tell a truly authentic story," said Martinez.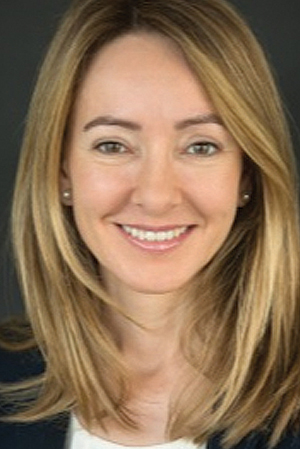 Harman's new EVP is built on four "pillars" of company philosophy: 1) Agility that empowers growth; 2) Diversity that spurs innovative thinking; 3) Global teamwork that creates world-class solutions; and 4) Challenging employees to bring out their best.
"Ultimately, the promise of our EVP brings together everything that Harman is and why people are excited to be part of our organization. It is the crystallization of how we present ourselves in the talent market," said Martinez.
As part of the plan, employees post content on social media and Harman's global branding teams amplify positive messages through corporate social media channels, Harman's career site, internal communications and more, Martinez said.
Already, Harman has seen an uptick in digital engagements, Martinez said. "We have also heard some success stories, where our branding efforts have caught the attention of candidates — and ultimately led them to reach out to Harman," she said.
Similarly, Tanner Friedman used public relations tools to help a financial services firm boost its brand in strategic ways that led to recruiting employees in a competitive field, Eberhardt said. Citing nondisclosure provisions, Eberhardt would not name the firm.
The project "created a point of difference to help them stand out. Community commitment in focused ways made them a more desirable employer," Eberhardt said.
"The whole point is to attract employees that are keepers," said Carpenter.