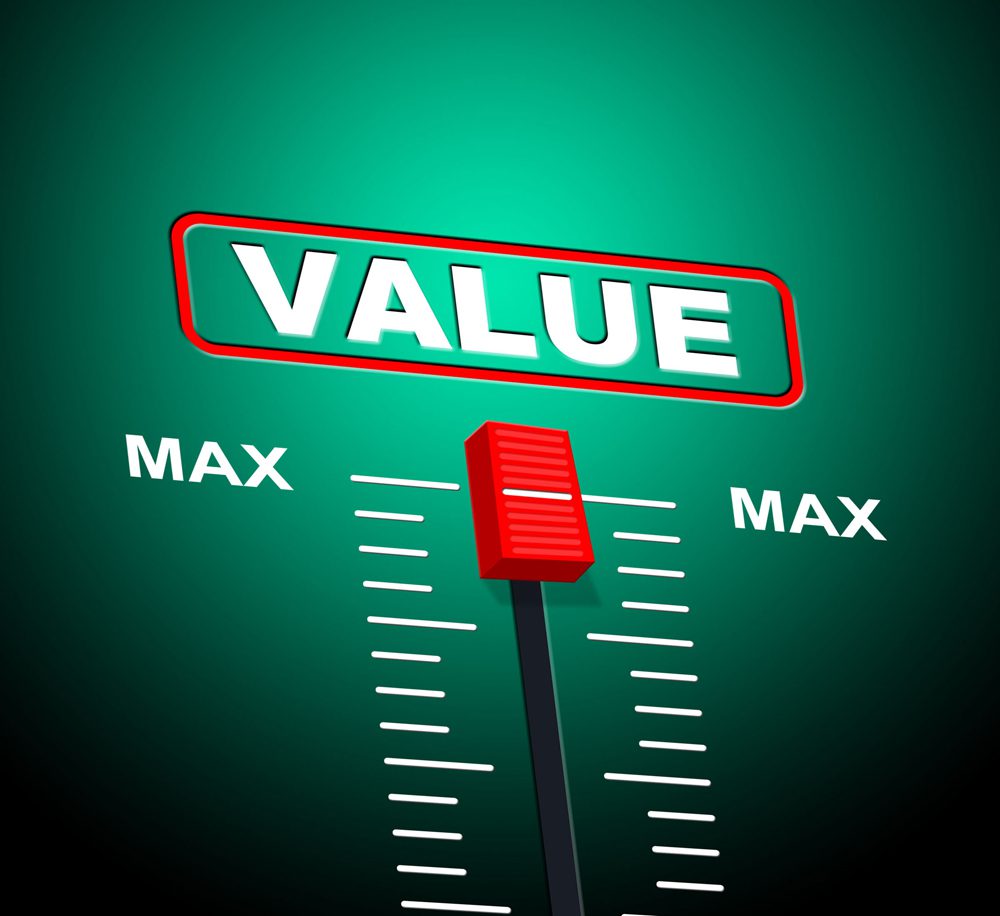 In the world of "Promise a lot and deliver far less," it is easy to develop a cynical attitude toward the hyperbole that many business and organizations try to feed the potential market.
But one organization that actually delivers even more than what it promises is Community Financial Credit Union. Originally established in 1952 as the Daisy Air Rifle Credit Union in Plymouth, Mich., this organization has grown to eleven branches located throughout the state.
This credit union offers some solid examples of how to provide extreme value to your clients. Value you can take all the way to the bank (or the credit union as it may be).
Recently I interviewed Branch Manager Gary Bigos for the inside scoop.
Bigos has been a the credit union since 2005, and branch manager at one of the Canton locations since 2010. Prior to being with his present employer, he worked with a competitive bank. He leads and oversees a staff of 10 member service representatives (MSR). He shared with me some of his insights.
First and foremost is the mindset that he and his team espouse of helping their members. They do this by focusing their efforts in leading their patrons in the right direction with their money. The goal of leadership and employees is to help as many members as possible, and help them save money and plan for the future.
This philosophy is based on the premise of treating employees and members in a respectful and friendly manner. Bigos sets the example, and takes this concept one step further by encouraging his team to give a personal touch by being genuinely helpful to the people they serve. Sounds good doesn't it? Being a member, I have seen firsthand how their team walks and talks this belief.
One of the ways they try to serve their patrons is helping them manage their financial affairs. Part of this is consolidating loans and getting their members very competitive rates for auto purchases.
Bigos says that one of their goals is to educate their members to use options that help them to avoid fees, as well as how to raise their credit scores. They teach their members young and old, the value of avoiding credit card debt by paying their statements on time. They show them how to simplify their debt by paying off all of their cards through a low interest loan.
Community Financial Credit Union is committed to the community they serve. They back this up with a number of activities that allows their team to live the institution's philosophy of treating others with respect.
Bigos said that their teller training is one place they begin to reinforce this philosophy of treating members in a special way.
Their organization is committed to continuous improvement with a full-time training staff that conducts ongoing educational programs, seminars, webinars and refreshers. One area they emphasize with new tellers is to use the member's name during the transaction at least twice. They ask them to go one step further, and that is to memorize the names of the hundreds of regulars who come through weekly.
As Dale Carnegie said, "Remember that a person's name is, to that person, the sweetest and most important sound in any language."
Another part of their philosophy is to support the community. One way they do this is a program where they donate to local charities $1000 per day for 60 days. They also offer $1000-scholarships to 12 high school seniors.
Another key program is where the marketing department implements their Student Credit Union program in about 30 schools in the communities where they have branches. Here students learn about banking by actually running their own branch of the school credit union.
Other community involvements include sponsoring concerts, parades and school events.
One community service they provide annually is shred day, where the public is invited to stop by and have documents shredded. It provides good public relations for the credit union but more importantly, is a safety service and convenience for their members.
Bigos walks his talk of going the extra mile to help his members. I know this firsthand because recently I was unable to drop off our annual documents for shredding during the afternoon that their shred provider was going to be available. Bigos simply told me to drop my bags of documents by earlier that morning, and he would keep them secure until the truck arrived and personally deposit them into the shred truck. Now that's what I call extreme value.
Research shows that if you provide outstanding service to your clients, your employees will want to be part of your company or organization. This can result in happier staff and low employee turnover. This rings true for Community Financial as they have been picked as one of the 101 Best and Brightest Places to Work For in Michigan for 10 years running and have a reputation as a place with extremely low turnover.
So to take your business or organization to the next level, start delivering extreme value and you will watch the satisfaction rating of your clients and employees blossom and grow.