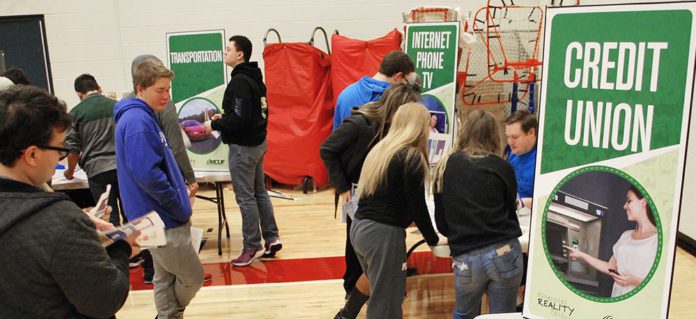 Educating students has always been a part of the mission at LAFCU, generally handled as a sort of "additional duty" by a staffer in one of the credit union's departments.
But things are changing. LAFCU, wanting to put a major push on its financial literacy education programs – particularly for K-12 students – has created a new job for a credit union veteran to lead the effort.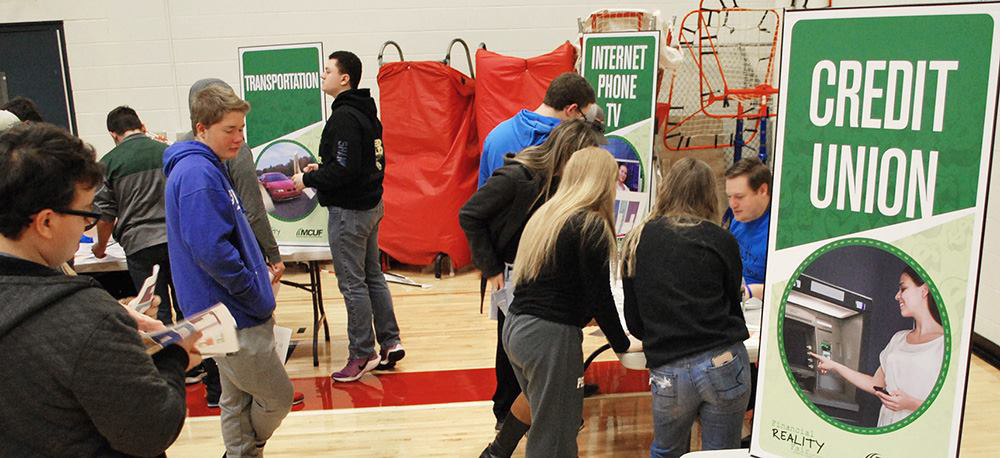 LAFCU has hired Shelia Scott, who has worked at an area credit union since 1985 garnering experience as a loan officer, senior credit card specialist and assistant branch sales manager, to the newly created position of community financial education & business development officer.
Scott will grow the number of pre-K-12 schools participating in the credit union's financial literacy programs and expand the impact of LAFCU's adult financial wellness programs. She will also work with businesses and community organizations to bring credit union advantages to employees and members.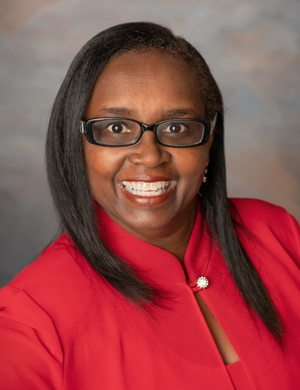 Right skill set
"(Scott) demonstrated the capacity and the heart," Kelli Ellsworth Etchison, LAFCU chief marketing officer, said of Scott, who started her new job Aug. 5. "I was looking for someone who had the skill set to do it, but also had the heart to work with children, to understand the needs of our community, and be able to go into different groups. People know when you're just regurgitating something to them, or whether you really care about their success. That's what Shelia demonstrated."
Etchison pointed out that LAFCU has "always done financial literacy." She said LAFCU staffers see some people who "are very prepared and understand financial literacy," but that others are just the opposite.
"We think it's important to do this," Etchison said. "As responsible corporate citizens, we think it's our responsibility."
LAFCU's financial literacy program has a few prongs. There's an in-school program the credit union has in the school district in Perry, there are sponsorships with other schools, and LAFCU has a pop-up credit union it moves around.
Educating kids
The idea, Etchison said, is to educate kids while they're young so that, by the time they've gotten through school, they understand how to manage things. The education, she said, helps students avoid mistakes they might otherwise make.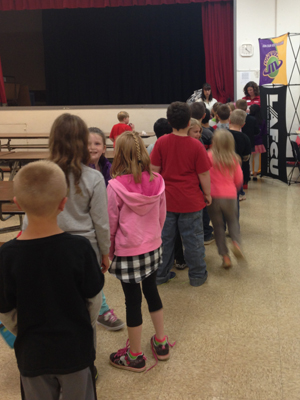 "If they don't understand how to manage those things, they can make mistakes that might take years to recover from," Etchison said. "We teach young kids 'need versus want.' We teach the kids when they're in high school to think twice about going to the vending machine twice every single day. Over time, that adds up. You don't think about it when you're dropping that $1.50 every time for a pop."
There's also a program called "financial reality fairs" that LAFCU takes into schools. They'll set up a variety of booths in a gymnasium, for instance, and give students a budget, an income and a credit score, and allow them to start setting themselves up.
There are booths to rent an apartment, grocery shop, go to the movies, etc. Kids have to balance their needs with their wants and figure out how to apportion their funds.
Credit union veteran
"It's a pretty powerful event," Etchison said. "They really start to understand what their parents go through when they're budgeting. The reality starts to sink in that "money doesn't go as far as I thought it would."
And brought in to lead the effort was Scott, who Etchison said will grow the number of pre-K-12 schools participating in the credit union's financial literacy programs and expand the impact of LAFCU's adult financial wellness programs.
LAFCU's financial literacy education for pre-K-12 students includes:
Classroom programming
Student-assisted portable branches operating in school buildings.
High school financial reality fairs.
The credit union's adult financial wellness programs include LAFCU Serves, an initiative for those who are unbanked or underbanked, and public educational workshops.
"I am passionate about financial education and enthused about building partnerships between LAFCU and the schools, organizations and businesses in the communities we serve," said Scott, who earned a master's degree in human resources administration at Central Michigan University and a bachelor's degree in management at Northwood University.