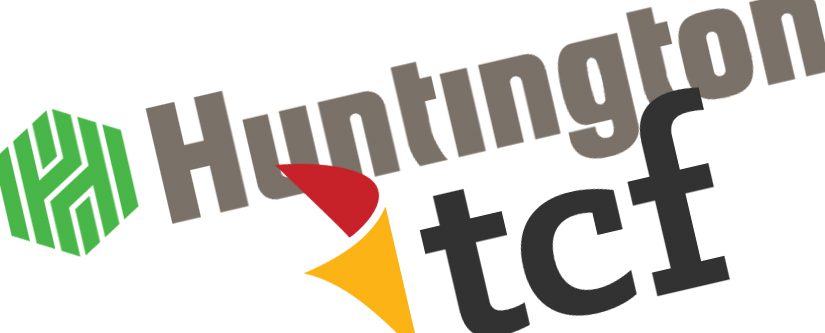 COLUMBUS, Ohio – Huntington Bancshares Incorporated has closed its merger with TCF Financial Corporation, creating a Top 25 U.S. bank holding company.
The combination positions Huntington for enhanced profitability and scale, revenue growth opportunities, significant cost synergies, and a strengthened market position, all driving increased long‐ term shareholder value.
"We are pleased to announce the completion of this combination with TCF and look forward to welcoming our new colleagues and customers to Huntington. We also look forward to strengthening our community impact through the combined bank," said Stephen D. Steinour, chairman, president and CEO of Huntington. "This is a significant step forward for Huntington in our vision to build the leading People‐First, Digitally Powered bank in the nation."
The combined company has approximately $175 billion in assets, $142 billion in deposits, and $116 billion in loans based on March 31 balances. Huntington now operates more than 1,100 total branches.
The headquarters for the Commercial Bank is in Detroit; Columbus remains the headquarters for the holding company and the Consumer Bank. The combination also marks Huntington's entrance into attractive markets in Minnesota and Colorado, as well as new businesses, including inventory finance lending.
"Columbus, Detroit, and the Twin Cities are all very important markets for the future of Huntington," Steinhour said. "We want a broad senior management presence, not only to lead our efforts with colleagues and support our customers, but also to strengthen the communities we serve.
"Our business is about having the right people in the right places," he added. "We will continue to have a distributed leadership model to maximize our local advantage across the footprint."
In connection with the merger, Huntington's Board of Directors appointed five new directors, all former directors of TCF, including Gary Torgow, who had been chairman of TCF.
Other appointments include:
Richard H. King, Managing Director of Operations ‐ Retired, Thomson Reuters Corporation
Barbara L. McQuade, Law Professor, University of Michigan
Roger J. Sit, Chief Executive Officer, Global Chief Investment Officer and Director, Sit Investment Associates
Jeffrey L. Tate, Executive Vice President and Chief Financial Officer, Leggett & Platt
TCF customer accounts will be converted to Huntington's systems in the fourth quarter, and TCF customers will receive detailed information about the pending account conversions in the coming weeks. Huntington customers will not be impacted by the conversion.