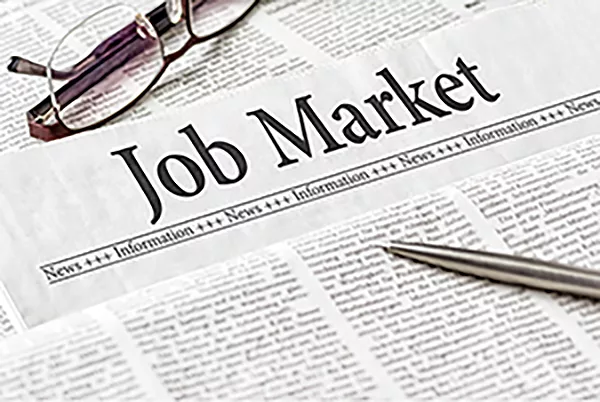 It wasn't much of a drop, but it was a drop.
The number of Americans filing first-time claims for unemployment benefits fell last week, down by 1,000 to a seasonally adjusted 194,000 for the week ended Feb. 11, according to statistics released by the Labor Department Thursday. Economists had forecast 200,000 claims for the latest week, according to Reuters.
The claims report also showed the number of people receiving benefits after an initial week of aid, a proxy for hiring, increased 16,000 to 1.696 million during the week ending Feb 4.
Labor market resilience, marked by the lowest unemployment rate in more than 53 years, is one of the factors that have left financial markets anticipating that the Federal Reserve could continue raising interest rates through summer, Reuters reported.
Retail sales surged by the most in nearly two years in January, while the disinflationary process hit a bump last month, government data showed this week.
The Federal Reserve has raised its policy rate by 450 basis points since last March from near zero to a 4.50%-4.75% range, with the bulk of the increases between May and December.
Two additional rate hikes of 25 basis points are expected in March and May. Financial markets are betting on another increase in June.
The Labor Department also released statistics Thursday showing monthly producer prices accelerating in January. The producer price index for final demand rebounded 0.7% last month after decreasing 0.2% in December, Reuters reported.
In the 12 months through January, the PPI increased 6.0% after advancing 6.5% in December. Economists had forecast the PPI climbing 0.4% and rising 5.4% year-on-year.