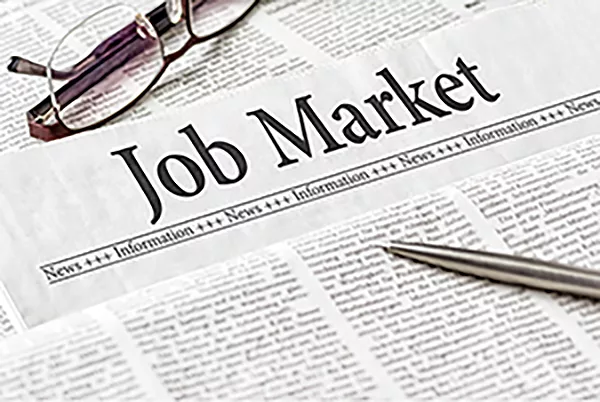 The number of American workers applying for unemployment benefits last week either rose slightly or fell, depending on which number you look at.
Some 229,000 workers filed for assistance the week ending May 20, according to statistics released Thursday by the Labor Department. That's up by 4,000 from the revised total (225,000) from the previous week. That number had initially been reported at 242,000, before being revised downward.
The four-week average of weekly claims fell to 231,800. Those claims averaged about 220,000 a week in 2019, just before the pandemic began when the labor market was also strong.
The numbers come following a robust April jobs report, which said the U.S. economy added 253,000 jobs. It's the most jobs added since January. It dropped the unemployment rate to 3.4%, matching the lowest reading since 1969.
Continuing claims, which reflects the number of people seeking ongoing unemployment benefits, decreased by 5,000 to just under 1.8 million in the week ended May 13. Continuing claims are reported with a one-week lag.