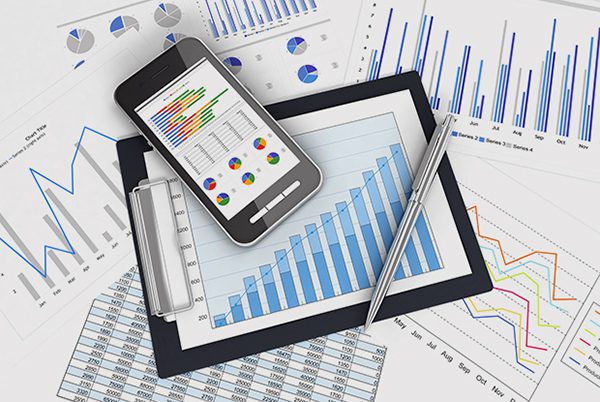 The U.S. economy added 223,000 jobs in December; combining this job growth with a 28,000 downward revision to jobs in October and November, the net monthly change in payrolls was close to economists' consensus forecast for a 200,000 increase. The unemployment rate fell to 3.5%, matching a half-century low and below the 3.7% consensus. Wages rose 0.3% on the month and were up 4.6% from a year-ago. 2022 was a blockbuster year for the labor market with 4.5 million jobs added. However, the pace of job gains slowed significantly in the second half of the year, averaging 307,000 per month after 444,000 in the first half, and job growth increasingly skewed to part-time and second jobs.
The ISM Manufacturing PMI held in contractionary territory below 50 for the second consecutive month in December, edging down to 48.4 from 49.0 in November. The ISM Services PMI plunged to 49.6 from 56.5. In addition to a softening economy, the surveys report cooling inflation, fewer delays of supplier deliveries, and slower inflation across the private sector. There is a huge disconnect between recessionary data like the ISM surveys on the one hand and the strong jobs report on the other hand.
The Job Openings and Labor Turnover Survey (JOLTS) showed 10.5 million job openings in November, little changed from October and better than the consensus forecast for a drop to 10 million. The hires rate edged down to 3.9% from an upwardly-revised 4.0% in October, while the quits rate edged up to 2.7% from 2.6% and matched its July and August level. The layoffs and discharges rate held steady at 0.9%, around where it has been for a year.
The Federal Open Market Committee (FOMC) used the minutes of their December meeting to reinforce that they see "ongoing" interest rate increases as necessary to cool inflation. Furthermore, the minutes state that no FOMC policymaker anticipated rate cuts would be appropriate in 2023—a somewhat odd statement since FOMC members usually don't discuss hypothetical rate cuts while they are hiking. This framing emphasizes the Fed's resolve to keep interest rates high enough for long enough. Financial markets are discounting the Fed's rhetoric. They do price in rate hikes in the first half of 2023, but then a shift to cuts in the second half of 2023 as a recession cools the economy and inflation.
Triangulating between recent conflicting economic data, the economy is probably near stall speed. Even so, the labor market is still very tight, so the Federal Reserve will continue to hike rates near term.
Bill Adams is senior vice president and chief economist at Comerica. Waran Bhahirethan is a vice president and senior economist at Comerica.