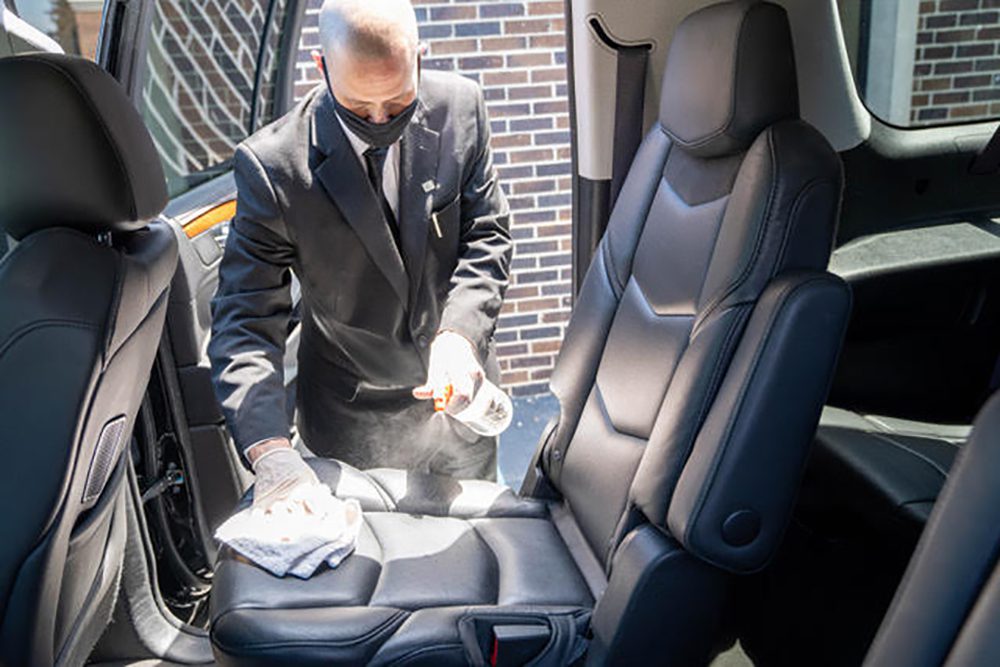 As the coronavirus slowdowns continue for tourism and tourism-related firms, some businesses including a history tour company and a limousine service are taking up creating means of getting in touch with their customers and finding new ways to serve them during these challenging times.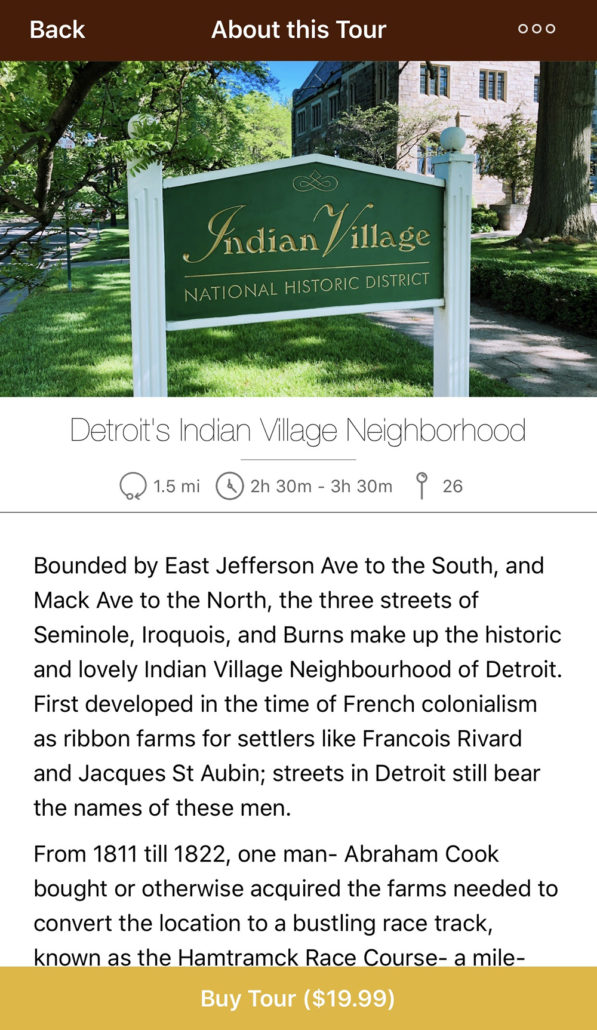 For example, ALLSTAR Chauffeured Services has most of its drivers working part time thanks to a PPP Loan. But at the depth of the coronavirus crisis, owner Bob Beutel said he saw his business drop 97 percent – something he never expected as the Troy-based company celebrated its 25th year.
At the same time, Bailey Sisoy-Moore, Executive Director of Detroit History Tours, knew it might be a while before people wanted to get back on a bus with 50 strangers. The one thing she did have was a lot of time to think about what needed come next – a way for people to take tours on their own schedule with anyone they wanted to and still keep to social distancing. She recently launched an app so people can still take one of her lauded tours on their own time and at a great price.
"The pandemic was our inspiration to rethink our core company mission and find new ways to excel at it. Our goal is to educate people on the rich history of Detroit. Now, in addition to our in
person tours by bus, foot, and boat, we are able to offer tours- anytime, safely, affordably, for any group, for decades to come," Sisoy-Moore said.
According to the most recent data available, Michigan had 125 million visitors who spent $25.7 billion on tourism-related activities such as transportation, lodging, dining and recreation in 2018, according to the Michigan Tourism Impact report. Tourism spending supports about 1 out of every 16 jobs in the state and generated $2.8 billion in state and local taxes in 2018.
New normal
At ALLSTAR Chauffeured Services, "along with the rest of the country, we were thrown in uncharted waters seemingly overnight," said Beutel, who managed to secure a PPP loan and reassign his approximately 60 mostly full-time professional chauffeurs to part-time status.
"Now we're faced with an invisible safety challenge and we're doing everything in our power to continue to ensure the safety and comfort of our clients and chauffeurs," Beutel said.
ALLSTAR office staff and chauffeurs now begin the day with a mandatory temperature check and passengers are greeted and driven to their destination by a masked chauffeur. Complimentary hand sanitizer bottles are a staple in all vehicles and masks are available upon request for client use. The company strictly adheres to CDC recommendations and requirements for safe travel. Shared reading material has been removed and all touch surfaces are disinfected between trips. Vehicle air filtration systems are sanitized with a fogger disinfectant and ALLSTAR has increased the amount of vehicle Ozone Machine cleanings.
With in-person meetings presenting social distancing challenges, Beutel and his team produced a video for staff members demonstrating proper disinfecting techniques. Chauffeurs are reminded to avoid shaking hands and discouraged from taking luggage directly from passengers when assistance is needed.
He says the road to full recovery will be long and gradual as consumer confidence in the safety of the travel industry rises, but he remains optimistic.
"We have a dedicated team of the industry's best chauffeurs who are committed to the success of our company," said Beutel, who was actively looking to increase his staff prior to COVID-19. "We recently had a ZOOM meeting with all of our employees to share our business strategy for successfully operating in the new normal and we had a tremendous buy-in from our entire staff. We are going to bring everybody back to full-time, we just don't know when."
History app
Sisoy-Moore developed an app – "That's right, me, the girl who can't make her phone work right!" she said – that allows people to take a tour through their phones. They download the app for free, select from the catalog of tours, buy the tour of their choice for $20, and enjoy.
This is a major bargain for Sisoy-Moore's tours, which are well reviewed and are filled with stories about old Detroit. The app can be accessed by name "Detroit History Tours" in both the Apple and Android App. Each tour is GPS location-enabled to present information at historical stops and provide directions from one location to the next. Tours can be done by foot, bike, or car. Each tour remains the property of the owner allowing guests to enjoy tours multiple times or return to them as reference material.
The app launched on July 10 with 3 distinct tours. They include: The Indian village neighborhood; Belle Isle, Detroit's Island Gem and Art and Oddities of The Detroit People Mover.
Plans are in place for 2-3 new tours to become available each month, starting in August, for purchase through the app which will automatically update. These new tours include: The Roaring Twenties; A True Crime Tour; Midnight to Dawn: The Detroit Underground Railroad Tour; and Holy Detroit: Houses of Worship Tour.