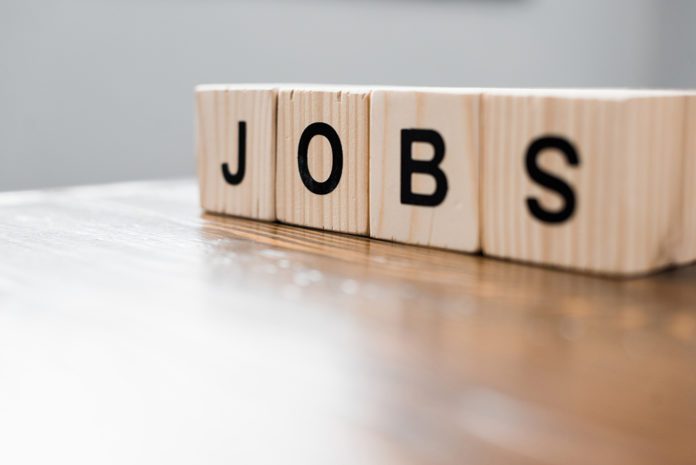 March appears to have been a pretty good month for the U.S. economy.
Delivery of the coronavirus vaccine continued to improve, to the point where more than 30% of the country had been fully vaccinated. Congress passed President Joe Biden's $1.9 trillion stimulus package and states began lifting COVID-19 stay-safe restrictions so businesses and schools could reopen.
The U.S. jobs market responded. According to statistics released by the U.S. Bureau of Labor Statistics, the U.S. added 916,000 jobs in March, the country's largest gain since August, according to the Labor Department.
It was also nearly double the 468,000 jobs gained in February, and about one-third more than many economists had expected.
"It's very good news for over 900,000 working people and their families, with significant growth across most sectors of the economy indicating that recovery is building momentum," said U.S. Labor Secretary Marty Walsh. "At the same time … millions of people are still hurting, and we have a long way to go before we are fully recovered."
The U.S. lost some 22 million jobs early in the pandemic, and have recovered a little more than half. Other statistics Walsh pointed out included:
The country is down more than 8 million jobs from where it was pre-pandemic.
The unemployment rate dropped to 6.0 percent from 6.2 percent in February.
The African-American unemployment rate in March was 9.6 percent, and the Hispanic rate was 7.9 percent, compared to 5.4 percent for whites. In addition, barriers to labor force participation for women continue to be a primary feature of the economy that has been exposed and exacerbated by the pandemic's impact.
"It's clear that through vaccination progress and extensive economic relief, the American Rescue Plan is having positive effects on our economy, laying the foundation for continued recovery," Walsh said. "But America's economy remains in a deep hole, and the negative effects are experienced disproportionately by lower income workers and those who faced structural inequities prior to the pandemic."
Some areas showing significant improvement:
Sectors hit hard by the pandemic and its resulting shutdowns, including bars and restaurants, which gained some 176,000 jobs.
Bolstered by the reopening of schools, education jobs rose by some 126,000.
Hotels and other accommodations added 40,000 jobs.
Performing arts, spectator sports and amusement parks and similar sectors added 64,000 jobs.
Some economists called the report a good sign the economy may be pulling itself up. Nick Bunker, an economic research director for Indeed, told The Washington Post the March jobs report is a "wonderful report." "Hopefully we have many more months like it ahead," Bunker told The Post. "It's fantastic to see the big bounce back in job gains." At this rate, the labor market could see a full recovery by the middle of 2022, Bunker told The Post.