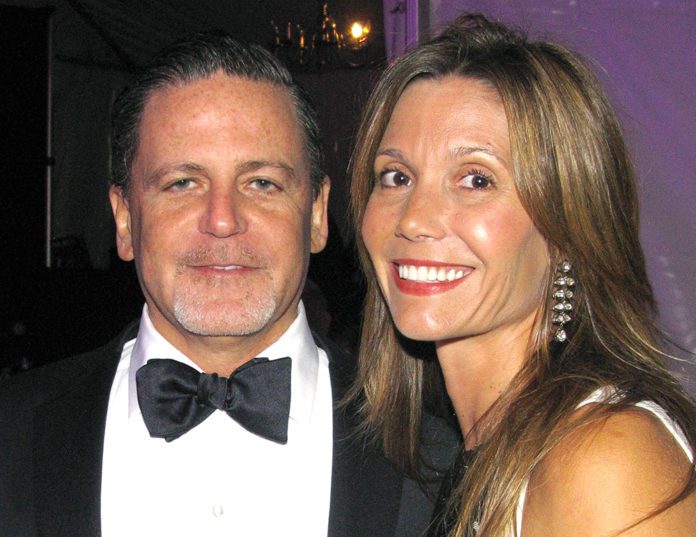 Dan Gilbert has spent the last decade or more transforming downtown Detroit.
Thursday morning Gilbert, founder of Quicken Loans and the owner of the NBA's Cleveland Cavaliers, and his wife, Jennifer, told "CBS This Morning" they're investing $500 million in the city's neighborhoods over the next decade.
"I look at every level in downtown right now and we have to carry that through to the neighborhoods," Gilbert said. "We'd like to see the people of Detroit benefit."
He said the effort will start with $15 million for overdue property taxes, covering some 20,000 homes and perhaps as many as 40,000 family members, Jay Farner, CEO of Gilbert's Rocket Mortgage company, told CBS.
"The idea here was a) how do we stabilize the families in Detroit and b) start creating wealth," Farner said. "The first thing you need to do is make sure the people have a place to live."
In 2010, Gilbert moved Quicken Loans headquarters from Livonia to downtown Detroit. His Bedrock company owns more than 100 downtown properties. Bedrock and its affiliates employ more than 17,000 workers, making them Detroit's largest employer.
Gilbert has been less visible in public since suffering a stroke nearly two years ago. He scaled back his involvement in the business and has since focused on community efforts in Detroit.
Still using a wheelchair, Gilbert is said to be going to the office a couple of times a week and still spends time in physical therapy, according to CBS.
"I'm feeling good, I'm getting better," Gilbert told CBS's Dana Jacobson. "It's a marathon, this thing, coming back from it."
He joked with the network that, although he lost mobility on his left side, as he told CBS, "luckily, I'm a righty."
Jacobson asked him what the experience has been like, and Gilbert called it "humbling."
"It's very scary for anybody, and you start to appreciate everything and everybody much more than you did," he said.