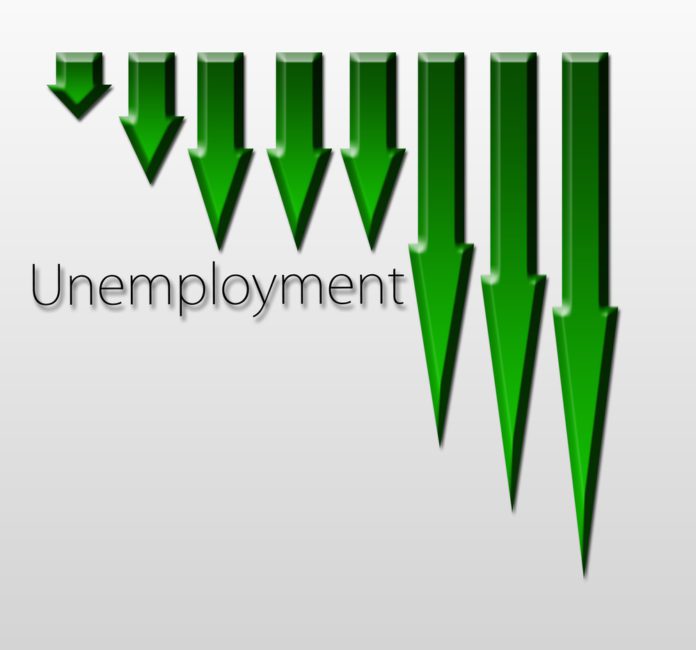 It's true that first-time claims for unemployment assistance dropped by some 33,000 last week from the previous week, according to statistics released by the U.S. Department of Labor.
It's also true that total first-time claims for the week ending Jan. 30, at some 779,000, is third straight week claims dropped and represents the lowest total in the last couple of months.
But it's also true that the number of claims is historically high, having never topped 700,000 before, even during the Great Recession. The highest pre-pandemic totals were some 695,000 and, according to the Wall Street Journal, are higher than any previous time dating back t o at least 1967.
Ryan Sweet, an ecomomist at Moody's Analytics, told the WSJ this winter "is going to be particularly tough" on the job market.
"The path of the economy is tied to the hip of the pandemic," Sweet told The Journal.
A $900 billion relief package was signed into law late last year that provided extra unemployment benefits, and President Joe Biden is trying to get a $1.9 trillion relief package through Congress now.
Still, some 4.6 million workers continue to claim unemployment benefits, and some 18 million people are receiving some kind of unemployment assistance.
Several states saw significant shifts – up and down – over the previous week. A look at some of the numbers:
California, of course, continues to lead in first-time claims, with 104,409. That's up more than 46,000 claims.
New York also saw a large rise, climbing by more than 9,000 claims to a total of 75,346.
Florida, with 71,046 first-time claims, was up more than 8,200.
Ohio had 45,757 first-time claims, but saw a decline of more than 4,200.
Texas had 44,883 first-time claims, but that number was down nearly 9,000 over last week.
Several states saw declines, including Kansas (down 8,532), New Jersey (down 4,447), Mississippi (down 3,829) and Tennessee (down 2,968). Some states saw jumps, including Rhode Island (up 4,574) and Virginia (up 3,984)
The continued high levels of layoffs has some economists concerned.
"Total initial claims fell, but the magnitude is still a huge problem," AnnElizabeth Konkel, an economist for job postings website Indeed.com, told ABC News. "We continue to see the effect of the coronavirus on the labor market. At no point has it let up."