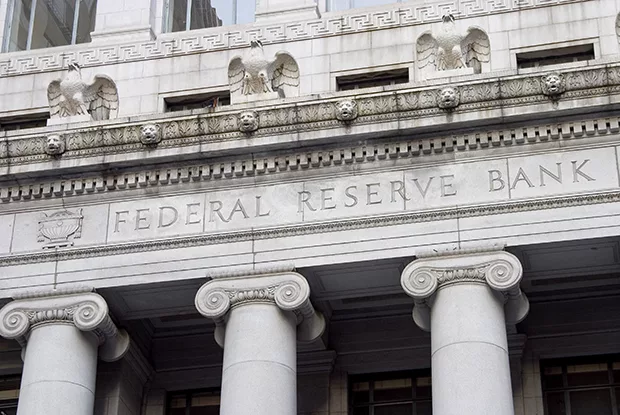 In a week full of important economic events and data releases, the Federal Reserve's interest rate decision and the January jobs report stole the spotlight.

In line with Comerica's and market expectations, the Federal Reserve's Open Market Committee (FOMC) unanimously decided to raise the fed funds rate by 0.25 percentage points to a range of 4.50%-to-4.75%, further slowing the pace of policy tightening. The Fed's announcement noted "ongoing increases" will be appropriate to reach its monetary policy objectives, indicating Committee members think more than one hike is likely still necessary to make rates appropriately restrictive, implying a peak target rate above 5%. In contrast, financial markets priced in the odds of the fed funds rate increasing above 5% at less than one-in-three following the interest rate announcement.

In the post-decision press conference, Chair Powell reiterated that the labor market is exceptionally strong. He acknowledged that inflation was slowing but cautions that the fight against it is far from over. In particular, he noted that services inflation excluding housing is likely to stay high for some time due to the robust labor market and high inertia of prices that are uncorrelated with the business cycle. Chair Powell also expressed optimism that the economy will register positive albeit subdued growth in 2023, citing strong job and wage gains and potential stimulus from state and local governments among other reasons.
A staggering 517,000 jobs were added in January, blowing past consensus estimates for a 185,000 gain, and job growth in the prior two months was revised up by 71,000. Big upward revisions to earlier jobs data mean employment in January was up 2.7 million from February 2020; in the December jobs report, employment had grown a cumulative 1.2 million since the pandemic struck. January's job gains were broad-based across industries. The unemployment rate fell to 3.4%, the lowest in over half a century. The labor force participation rate rose by 0.1% to 62.4%, but was still nearly a percentage point below its pre-pandemic level. The average workweek jumped 0.3 hours to 34.7 hours. Average hourly earnings rose 0.3% in the month and slowed to a 4.4% year-ago increase from 4.8% in December and 5.9% at the peak last March. Overall, the jobs report painted a much stronger picture of the economy than other recent data.

The Job Openings and Labor Turnover Survey was likewise strong at the turn of the year. Job openings surged to 11.0 million in December from 10.4 million in November, well surpassing consensus expectations for a decline to 10.3 million. Retail and construction registered large increases after underperforming much of last year. Hires were little changed, and job quitters held steady despite the surge in openings. Separations due to layoffs, discharges, and other reasons like retirements also held steady in December, a surprise in light of recent layoff announcements.

The Employment Cost Index (ECI)—a more comprehensive measure of labor costs than average hourly earnings—rose 1.0% in the fourth quarter of 2022, slowing for a third consecutive quarter from a record high of 1.4% in the first quarter of last year. Both components of the ECI—wages and salaries as well as fringe benefits—slowed from their pace in the first half of last year. The Federal Reserve welcomes the slowdown in the ECI, which averaged around 0.7% in these terms pre-pandemic. This release likely influenced the Federal Reserve's decision to slow its pace of tightening at this week's decision.
The ISM Manufacturing PMI held in contractionary territory below 50% for the third consecutive month, falling to 47.4% in January from 48.4% in December. Production declined to 48.0% from 48.6% in December. New orders fell for the fifth consecutive month to deep contractionary territory at 42.5%. But manufacturers did not reduce staffing, citing optimism about the second half of the year. The ISM Non-Manufacturing rose to 55.2% in January from 49.2% in December and was well above the 50.3% consensus. Business activity rose sharply to 60.4% from 53.5% in December. New orders soared, rising by 15.2 points to 60.4%.
The International Monetary Fund's (IMF) January World Economic Outlook projects 2.9% global GDP growth in 2023, down from 3.4% last year and below the 3.8% historical average. The Fund expects the U.S. to grow 1.4%, above the 0.5% consensus forecast of private-sector forecasters.
Bill Adams is senior vice president and chief economist at Comerica. Waran Bhahirethan is a vice president and senior economist at Comerica.