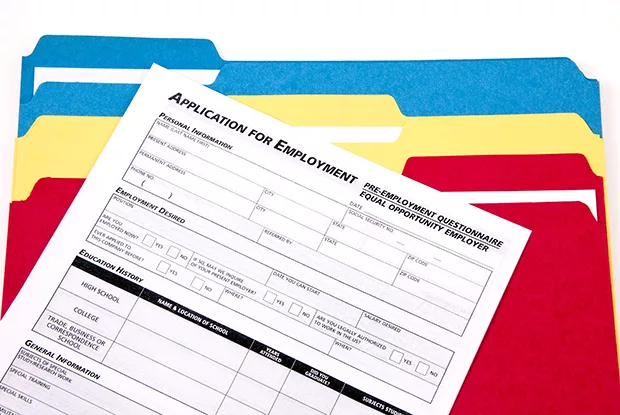 • The ADP Employment Report for November showed an increase of 534,000 private sector jobs.
• The ISM Manufacturing PMI for November inched up to a strong 61.1.
• Mortgage Apps for Purchase increased through November.
This morning's basket of U.S. economic data is consistent with our expectation for strong GDP growth in the current fourth quarter. However, COVID-Omicron is a key risk factor for very late 2021 and into early 2022.
The ADP Employment Report for November came in about as expected, showing a very strong net addition of 534,000 private sector jobs. This firms up expectations for a similar number from the official Bureau of Labor Statistics jobs report due out Friday morning. According to ADP, large companies, with more than 500 employees, did the bulk of the hiring, adding 277,000 jobs for the month. Medium-sized companies (50-499 employees) added a strong 142,000, while small companies added 115,000 net new jobs in November. ADP shows that resource and mining companies added 7,000 jobs in November. Construction employment was up by 52,000 jobs. Manufacturing employment increased by 50,000. Strong job growth amongst goods producing industries is consistent with a gradual unravelling of the Gordian knot of global supply chain issues. Service-providing industries also posted outsized gains consistent with the ongoing normalization of daily life. Leisure/hospitality companies added 136,000 net new jobs in November. Professional/business services employment was up by 110,000. Trade/transportation/utilities employment increased by 78,000.
The ISM Manufacturing PMI for November increased to 61.1, indicating rapidly improving conditions for U.S. manufacturers. Nine out of ten sub-indexes were above the break-even 50 mark, including new orders, production and employment. The only sub-index below 50 was customer's inventories. The prices sub-index remained hot at 82.4 for the month. Many commodities were listed as being up in price, including aluminum, copper, steel and packaging. Aluminum and steel were also reported as being down in price, along with some petrochemicals. Thirteen industries reported growth for the month. Printing and primary metals reported overall contraction. Anecdotal comments reflected ongoing supply chain strain, and tight labor supply.
Today's ISM Manufacturing report will reinforce concerns about inflation at the Federal Reserve. We expect the Fed to announce on December 15 that they will be more aggressive in tapering asset purchases in early 2021. A faster taper sets up an earlier date for interest rate lift-off, possibly in 2022Q3.
Mortgage applications for home purchases increased by 5.1 percent for the week of November 26, their fourth consecutive weekly gain. This augurs well for both new and existing home sales in November. On a four-week moving average basis purchase apps were still 7 percent lower than the equivalent week last year. Refi apps dropped 14.8 percent for the week and were down 33.4 percent over the prior year. According to the Mortgage Bankers Association, the rate for a 30-year fixed rate mortgage increased to 3.31 percent.
Market Reaction: U.S. equity markets opened with gains. The yield on 10-Year Treasury bonds is up to 1.48 percent. NYMEX crude oil is up to $68.17/barrel. Natural gas futures dipped to $4.38/mmbtu.
Dr. Robert Dye is senior vice president and chief economist for Comerica.