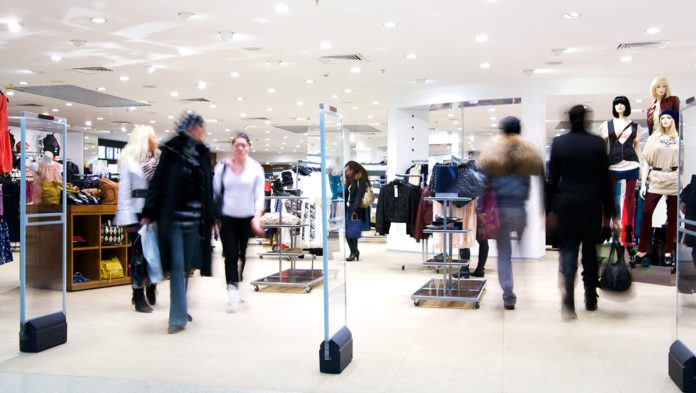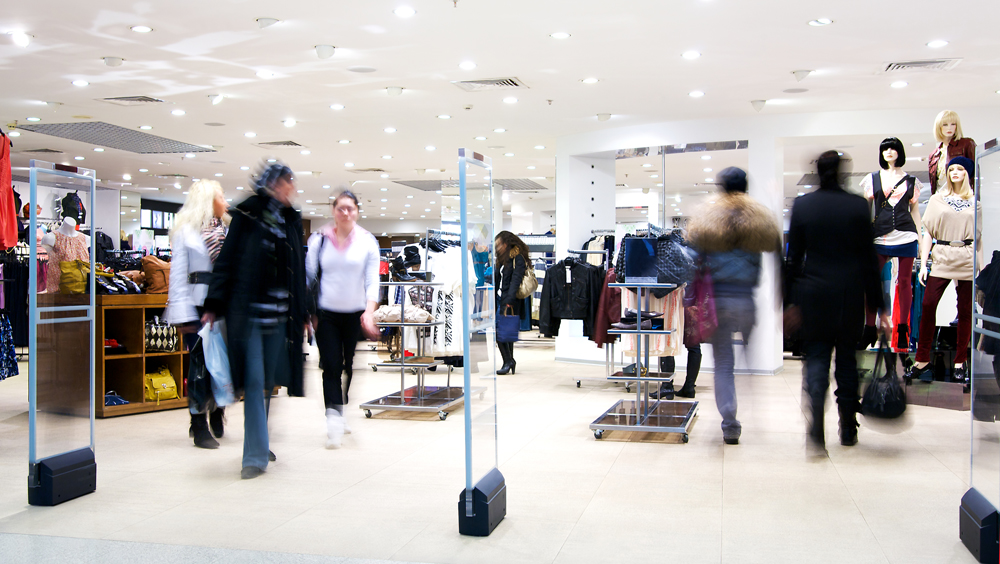 Despite consumer worries about an economic downturn, retailers and forecasters agree that the upcoming holiday shopping season should be bigger than last year and feature more discounts for shoppers who brave the cold and want to pick up bargains for family and friends.
According to National Retail Federation Chief Economist Jack Kleinhenz, consumers shouldn't be concerned about economic downturns because the nation as a whole is not currently expecting a recession. In fact, he said, "the economic engine is running and functioning."
"While economic activity is moderating, it is not collapsing. Moreover, given the existing precarious situations facing the economy, the U.S. consumer has proved to be very resilient throughout these challenges and is still on track as we enter the much-anticipated holiday retail season," Kleinhenz added.
Spending up
According to the National Retail Federation, the leading organization when it comes to holiday-shopping insights, consumers say they will spend an average of $1,047.83 this holiday season, up 4% from the $1,007.24 they said they would spend last year.
NRF, which does its annual survey with Prosper Insights & Analytics, also said holiday retail sales in November and December will be up between 3.8 and 4.2% over 2018 for a total of between $727.9 billion and $730.7 billion.
Consumers will spend in three main categories during the holidays – gifts for family, friends and co-workers, at an average $658.55; non-gift holiday items such as candy and food, decorations, greeting cards and flowers at $227.26; and other non-gift purchases that take advantage of the deals and promotions throughout the season at $162.02.
Holiday shoppers plan to spread their shopping across multiple channels and types of stores. More than half (56%) say they will shop online. Among online shoppers, 92% plan to take advantage of free shipping and 48% will use buy online, pick-up in store or ship to store services, and 16% plan to use same-day delivery, which has doubled since 2015. The youngest online shoppers (ages 18 to 24) are the most likely to say they plan to use same-day delivery at 32%.
The majority of shoppers, 53%, will also shop in department stores and 51% will go to discount stores, while 44% will go to grocery stores, 34% to clothing and accessory stores and 23% each to electronics stores and local small businesses.
"Consumers are in good financial shape and willing to spend a little more on gifts for the special people in their lives this holiday season," NRF President and CEO Matthew Shay said. "Retailers are fully prepared to meet the needs of holiday shoppers looking for that perfect mix of sales, quality and selection."
E-commerce soaring
Shay noted that retailers are expected to import near-record volumes of merchandise ahead of the tariffs that are scheduled to take effect on a wide range of consumer goods from China on December 15.
Shipping company DHL also did a survey of its customers and other U.S. e-commerce businesses to see how they felt about the 2019 holiday-shopping season. Of those that responded, most said that they do have concerns about the global economy, yet they expect to see increases in online shopping and sales over 2018. Last year, e-commerce sales over the 2018 holiday season totaled $126 billion, up from $108.2 billion in 2017 (National Retail Federation, 2019).
RetailMeNot's Shopping and Trends Expert Sara Skirboll said shoppers are getting savvier every year when it comes to holiday preparation. They are deal hunting, comparison shopping and they're choosing not to spend all of their holiday budget solely in November and December. She noted it was surprising to see RetailMeNot's shopping survey results, which revealed more individuals buying gifts in July.
Skirboll said there are a variety of ways for consumers to get good deals this shopping season. For example, Skirboll recommends people who want to start around Thanksgiving get in stores Wednesday, Thursday night or by early morning Friday – that's when most of the doorbuster items are available. Otherwise, the stores tend to carry low inventories of these items and they will quickly sell out.
However, Skirboll added, stores such as Walmart already are rolling back their prices, especially on must-have items such as toys. And if you're not shopping in store and want to stay home in your pajamas, she recommends consumers scour the internet for what's on your shopping list as some retailers might offer it at a better price or have better offers.