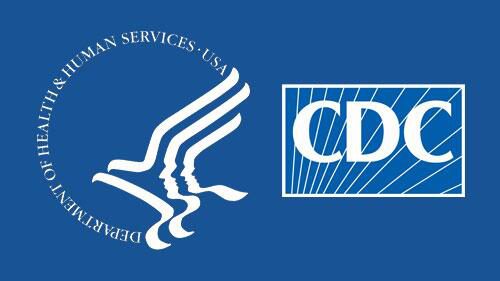 Last Friday, Michigan Gov. Gretchen Whitmer urged Michiganders to voluntarily pause activities such as in-person schooling, indoor dining and youth sports for two weeks amid a burgeoning spike in COVID-19 cases.
On Monday, Centers for Disease Control and Prevention Director Rochelle Walensky said she didn't think that was going far enough.
At a White House briefing on the pandemic, Walensky said Michigan should "shut things down" while fighting to contain what is the fastest-growing case rate in the nation.
She also seemed to shrug off the plea Whitmer has been making in recent days for the federal government to ship more vaccine to the embattled state.
"I think if we try to vaccinate our way out of what is happening in Michigan, we would be disappointed that it took so long for the vaccine to work, to actually have the impact," Walensky said during the briefing, noting it takes "several weeks" for immunizations to help reduce the caseload.
Walensky's suggestion: "…really close things down."
Walensky said Michigan should "go back to where we were last spring, last summer and to shut things down, to flatten the curve, to decrease contact with one another" and to ramp up testing and contact tracing efforts.
Data from Johns Hopkins University show cases in Michigan are averaging 7,359 new cases per day over the last week. That's close to where the state was at Thanksgiving, the data shows.
More: Amid COVID surge, Whitmer Recommends 2-Week Pause for Schools, Indoor Dining
More: State Extending Workplace Restrictions Amid COVID-19 Surge
More: Questions linger about making COVID-19 vaccine mandatory
The number of adults hospitalized due to COVID-19 reached 3,918 Monday.
"Really what we need to do in those situations is shut things down," Walensky said.
Whitmer has been reluctant to do that. Just last Friday, she asked Michigan residents to voluntarily limit what they're doing in the face of rising cases, urging schools to close, restaurants to pause indoor dining, and youth sports to take a break for two weeks.
But Whitmer, whose previous orders for shutdowns have drawn intense criticism, hesitated to order new restrictions in response to the most recent surge in cases.
In asking for the two-week pause, she insisted the requests weren't "orders, mandates or requirements."
"A year in, we all know what works and this has to be a team effort," Whitmer said Friday. "We have to do this together. Lives depend on it. We all need to go above and beyond the rules that are already in place."
A CNBC analysis of the Johns Hopkins date showed no state is recording more daily infections on a per capita basis than Michigan, the network reported Monday.
Much of the current surge stems from a highly infectious variant of Covid, B.1.1.7, which is now the most common strain of the virus in the U.S.
During her coronavirus press concerence Friday, Whitmer called on President Joe Biden's administration to ship more doses of the vaccines to her state. But Walensky, while not mentioning Michigan by name, said there are other ways to help.
"There are different tools that we can use for different periods" of an outbreak, Walensky said at Monday's briefing. "We know that if vaccines go in arms today, we will not see an effect of those vaccines, depending on the vaccine, for somewhere between two to six weeks.
"So when you have an acute situation, extraordinary number of cases like we have in Michigan, the answer is not necessarily to give vaccine," she added. "In fact, we know that the vaccine will have a delayed response."
"Similarly, we need that vaccine in other places," Walensky said. "If we vaccinate today, we will have impact in six weeks, and we don't know where the next place is going to be that is going to surge."