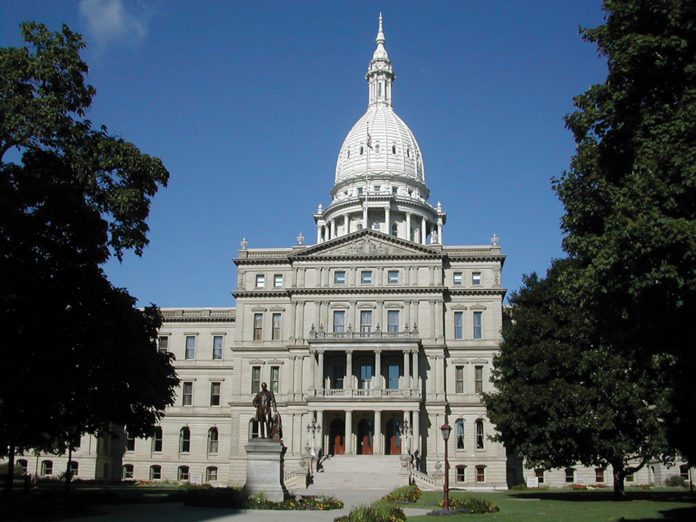 A group of U.S. Senators has been working for weeks putting together a bipartisan infrastructure they believe they can get through the Senate, with 17 Republican senators having already signed on.
After all of those negotiations and several stops-and-starts, the text of what they've come up with was finally released Sunday.
And there appears to be quite a bit for Michigan.
According to published reports, here's a brief look at some of the items pertaining to Michigan:
Some $1 billion for the federal Great Lakes cleanup program.
Some $7.5 billion to help build an electric vehicle charging network (President Joe Biden has promised to build 500,000 charging stations nationwide to encourage buyers to purchase an EV).
Some $451 million for the National Oceanic and Atmospheric Administration to fund projects to restore Great Lakes, marine or coastal ecosystem habitats or for projects to protect coastal communities from flooding or coastal storms.
One thing missing: Money for local highway, bridge and public transit projects. That includes some $210 million for projects in 12 of Michigan's 14 congressional districts.
"It's obviously an issue of concern for members because we worked really hard on this," U.S. Rep. Dan Kildee of Flint Township, who is chief deputy whip for House Democrats, told The Detroit News. "The only the only thing I know for sure is that there's still a commitment to try to get these in whatever the final bill looks like."
According to the Associated Press, the package does include a massive infusion for transportation infrastructure, including $110 billion for roads and bridges, $39 billion for transit and $66 billion for rail, according to the Associated Press. There's also funding for water infrastructure, including $15 billion to remove lead service pipes; as well as funding for airports, ports and broadband expansions.
While the infrastructure package appears headed for a vote this week, senators are also working on the other part of Biden's major agenda item: a $3.5 trillion spending plan on what has been called "soft infrastructure" items like climate change, child care, etc.
"What I'm focused on, what my Democratic caucus is focused on, is not which bill where and so on, but what we're really trying to get done for folks," U.S. Senator Debbie Stabenow said. "Yes, we want as much bipartisan support as possible. If they're willing to support roads and bridges and taking out all the lead water pipes and connecting everybody with high-speed internet, great. Amen.
"What we also know is we're going to create tens of millions of new jobs tackling climate crisis, we're going to continue the biggest middle-class tax cut in a generation and we're going to bring down the cost of the things that keep people up at night – child care, cost of medicine, cost of college. We're committed to that."