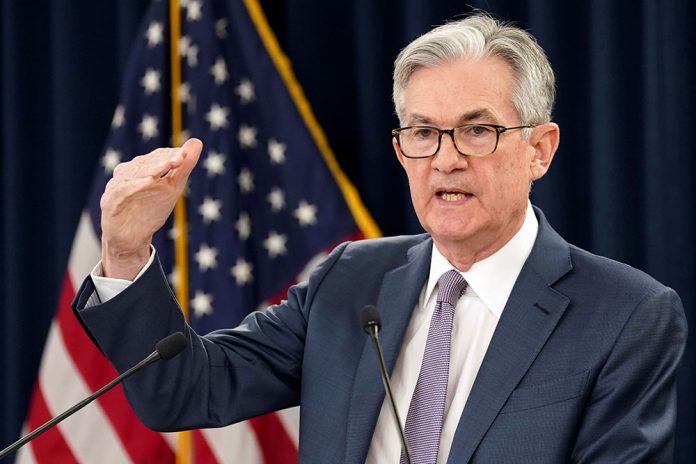 Anyone who thought the trouble experienced by the U.S. banking system in the last couple of weeks would cause the Federal Reserve to slow down on its rate hikes was apparently mistaken.
In the wake of two of the biggest bank failures – Silicon Valley Bank and Signature Bank – in U.S. history, the Fed announced Wednesday it was raising its key interest rate by another quarter-point.
The announcement, which came after the Fed's policy meeting Wednesday, included support for the state of the banking system.
"The U.S. banking system is sound and resilient," the Fed said in a statement after its latest policy meeting ended.
Fed officials did allow, however, that the financial stress caused by the two bank failures is "likely to result in tighter credit conditions" and "weigh on economic activity, hiring and inflation."
It's also possible the Fed could be close to ending its streak of rate hikes. The Associated Press reported the Fed removed language from its statement that had previously indicated it would keep raising rates at upcoming meetings. The statement now says "some additional policy firming may be appropriate" – a weaker commitment to future hikes, the AP reported.
And in a series of quarterly projections, the policymakers forecast that they expect to raise their key rate just one more time – from its new level Wednesday of about 4.9% to 5.1%, the same peak level they had projected in December, the AP reported.
Wording in the statement seemed to indicate, however, that its fight against inflation isn't over. It said hiring is "running at a robust pace" and noted that "inflation remains elevated." It removed a phrase, "inflation has eased somewhat," that it had included in its previous statement in February.
At a news conference following the policy meeeting, Chair Jerome Powell said, "The process of getting inflation back down to 2% has a long way to go and is likely to be bumpy."
The Fed's signal that the end of its rate-hiking campaign is in sight may also soothe financial markets as they digest the consequences of the U.S. banking turmoil and the takeover last weekend of Credit Suisse by its larger rival UBS, according to the AP.
The Fed's benchmark short-term rate is at its highest level in 16 years.