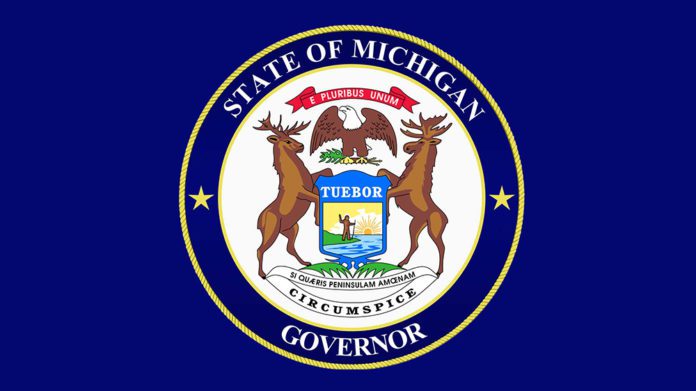 LANSING, Mich. — Governor Gretchen Whitmer signed the 'Restoring Workers' Rights' bill package restoring and protecting workers' rights in Michigan last week.
Officials said House Bills 4004 and 4007 and Senate Bill 34 strengthen labor laws to protect workers' safety, keep government from getting in the way of negotiations between businesses and workers, and empower workers to advocate for better working conditions and wages.
The bills also restore prevailing wage, ensuring the best value on infrastructure for Michigan taxpayers and raising wages for working people, helping them support their families and improve their quality of life.
"Today, we are coming together to restore workers' rights, protect Michiganders on the job, and grow Michigan's middle class," Whitmer said. "Michigan workers are the most talented and hard-working in the world and deserve to be treated with dignity and respect. These bills will protect health and safety, ensuring healthcare workers can put patient care ahead of profit, construction workers can speak up when there's a safety issue, and employees can call attention to food safety threats and other problems. Let's continue delivering for working people and ensuring Michigan is open for business."
House Bill 4004 and Senate Bill 34 restore provisions helping workers collectively bargain, without government interference, for better working conditions, higher wages, and safer workplaces.
According to a nonpartisan economic study, workers' wages in states without strong worker protections are 3.1 percent—on average, $1,600—lower per year than in states with strong worker protections, after adjusting for differences in cost of living.
House Bill 4007 restores prevailing wage on all state projects, creating good-paying jobs and ensuring hard-working people can earn a decent standard of living, take care of their families, and have a secure retirement. Reinstating prevailing wage will put more money in people's pockets and guarantees Michigan gets the well-trained, skilled workforce to build safe, reliable infrastructure.
"Today is a historic win for workers everywhere, and this is the first time any state has been able to do this in almost sixty years," said Senator Darren Camilleri (D-Trenton), sponsor of SB 34. "We were so proud to get this to the governor's desk, and even prouder to see it signed into law—this is tangible proof that the Republican attack on organized labor has failed. We're entering a new chapter in Michigan."