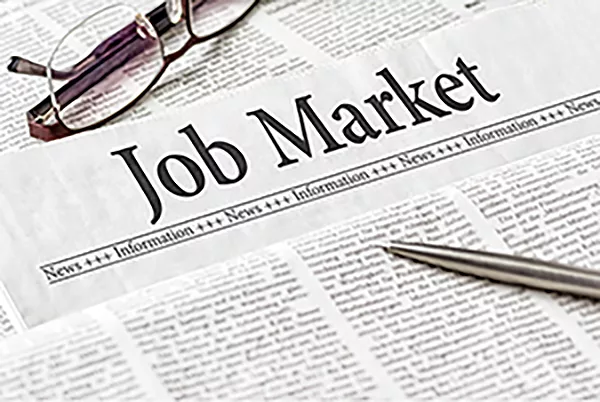 While there are still plenty of jobs to be had, the number of American workers filing for unemployment benefits is beginning to climb.
According to statistics released Thursday by the Labor Department, some 264,000 U.S. workers applied for jobless aid in the week ending May 6. That's some 22,000 claims more than the 242,000 filed the previous week, and represents the highest total since November 2021.
The four-week moving average of claims also rose, climbing by 6,000 to 245,250. Analysts have pointed to a sustained increase in the four-week averages as a sign that layoffs are accelerating, but are hedging their bets on whether any spike in layoffs is imminent, the Associated Press reported.
"Our view remains that layoffs will rise less dramatically than normally might occur as companies do all they can to avoid shedding workers who have been incredibly difficult to recruit and retain," economist Joshua Shapiro of the financial and economic consulting firm Maria Fiorini Ramirez told the AP.
That doesn't mean that more layoffs are not on the way, Shapiro said, but the numbers are likely to be less drastic compared with past economic downturns.
The news comes as U.S. employers were adding a healthy 253,000 jobs in April. The unemployment rate dipped to 3.4%, matching a 54-year low.
There have also been an increasing number of high-profile layoffs recently, particularly among tech sector companies, which added a ton of jobs during the pandemic. IBM, Microsoft, Salesforce, Twitter, Lyft and DoorDash have all announced layoffs in recent months.