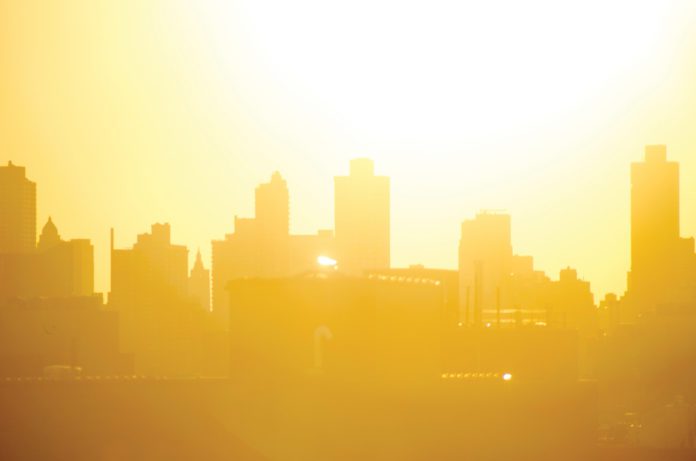 When news of a planned expansion of production capacity by Fiat Chrysler Automobiles became public in late February, the buzz was palpable, and not just because of shifting sands related to the automotive industry in recent years.
The very idea of a previously idled plant — FCA's Mack Avenue Engine Complex — being turned into a full-fledged new assembly plant in the City of Detroit (at a cost of $4.5 billion) is certainly something that generated some much-needed excitement.
But the February announcement also included plans for additional production at five existing Michigan facilities with the creation of nearly 6,500 jobs.
In releasing the news and the subsequent "Memorandum of Understanding" between the automaker and the City of Detroit, FCA called the expansion plans "the next step" in its U.S. industrialization plan, announced three years earlier, that would include expansion of its Jeep and Ram brand offerings.
Good news for Detroit?
Certainly, although specific details on what vehicles would be flowing from the renewed Mack facility, as well as from a $900 million investment at FCA's Jefferson North plant (said to involve retooling and modernization efforts for production of the Dodge Durango and next-generation Jeep Grand Cherokee, along with some 1,100 new jobs), have yet to be announced.
Add to the above a further investment at the company's Warren Truck plant, to the order of $1.5 billion for an all-new Jeep Wagoneer and Grand Wagoneer, as well as continued production of FCA's Ram 1500 Classic (and another 1,400 new jobs), and the news just keeps getting better.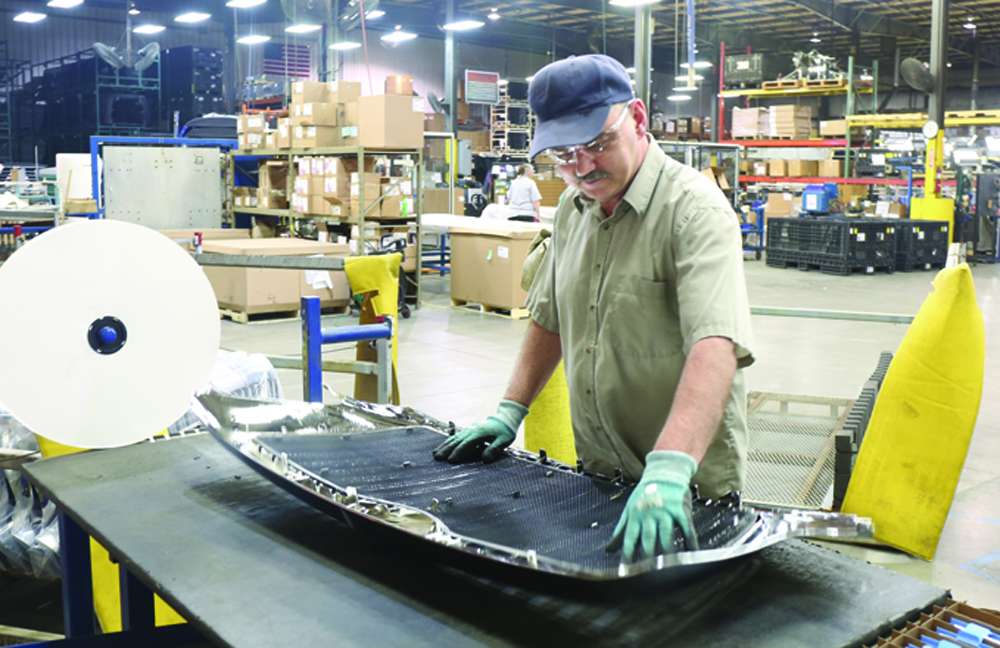 What suppliers say
But so do the questions as to what all of this actually means outside the jobs directly created by FCA. For starters, FCA itself has said, in documents released following a series of community meetings, that every job related to the direct manufacture of a vehicle creates nearly seven others in industries across the economy, an estimate the automaker attributes to the Center for Automotive Research.
So the next logical question is this: how will suppliers in, around and beyond Metro Detroit fare when it comes to business flowing as a result of FCA's expansion plans?
What we discovered, perhaps unsurprisingly, given the fact that the Memorandum of Understanding between the City of Detroit and Fiat Chrysler Automobiles was yet to be finalized at the end of April, is that these are early days when it comes to any kind of prediction as to which suppliers (and even where) will be receiving a portion of those jobs.
To be clear, this is not to say that the business to a myriad of FCA suppliers won't eventually materialize.
Julie Fream, president and CEO of the Original Equipment Suppliers Association, itself a division of the Motor & Equipment Manufacturers Association, was quick to confirm that point.
"Anytime we see a plant added, it's incremental work for our members, who supply automakers," she said.
Waiting on details
But while Fream acknowledged there is a level of anticipation from her members, "we haven't heard a lot specifically."
Indeed, because FCA is in its early phases of planning around the construction or expansion of manufacturing footprints, not to mention specific products to come out of those facilities, it would be premature to start anything more than possible discussions at the supplier level of the manufacturing food chain.
And here is where an education as to what the supply chain in the world of automotive manufacturing looks like becomes instructive, when questions like what companies will benefit and by how much, or even where those companies might be located.
Certainly, someone like Rich Brouckaert, vice president of sales for Heavy Truck, Bus and Auto at Cascade Engineering, a broadly capable supplier based in Grand Rapids, is at least hopeful that news like that made by FCA will ultimately play out in a positive way.
"Anytime a company like FCA expands in Michigan, or even in the Midwest, it helps a ton of suppliers," said Brouckaert.
"We do a lot of work already for FCA, but if an automaker goes to China, which is not the case here, every vehicle made there disadvantages us, particularly from a logistics standpoint."
In other words, distance clearly makes a difference.
"Absolutely we benefit from announcements like the one made by FCA," said Brouckaert. "Our cost people look at things in different ways and we try to understand the entire cost of satisfying a customer, whether it's in the form of engineering support, or the introduction of new technology. What we try to do is work as a team to reduce costs and create value at every step of the way."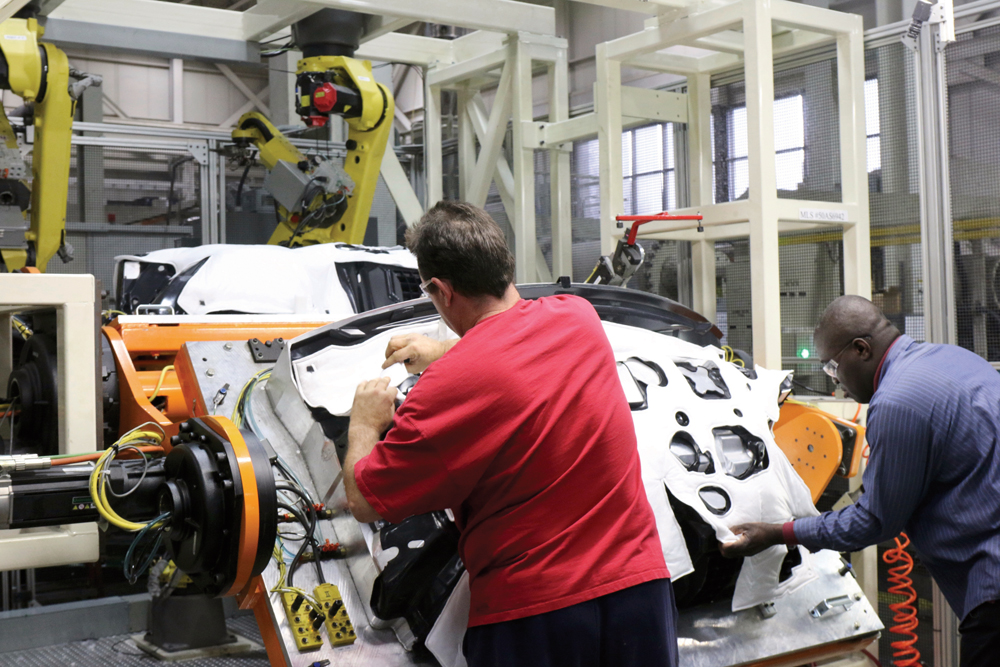 Which all means, adds Brouckaert, that "expansions on a local basis greatly reduce our cost of serving the customer."
Currently, Cascade Engineering makes parts for the Chrysler Pacifica minivan, including those in the category of "NVH" —the generic term for components related to reducing noise, vibration and harshness on any manner of vehicle.
While Cascade Engineering is a direct supplier to manufacturers like FCA, the supplier chain includes so-called Tier 2, meaning companies that deliver components to customers who incorporate their products into assemblies that are then delivered to an automaker's final assembly plant.
Stephen Koets, global director of Business Development at Pridgeon and Clay, is in that Tier 2 category of supplier.
The firm, also based in Grand Rapids, generates about $400 million in sales of metal components that would typically be found on exhaust systems.
"We buy coils of metal and turn it into these products," said Koets.
And while Koets is generally optimistic about any additional business that will flow from the FCA announcements, from a timing perspective things are "a little early" to predict from the standpoint of any company, either already doing business with the automaker or hoping to do so in the future.
"For us, there's a potential for seeing an increase in revenue," said Koets, noting that Pridgeon and Clay components are already featured on the automaker's 2500 and 3500 trucks, as well as the Grand Cherokee.
"Whether or not my customer, which is in between Chrysler and our company, gives me that work is a question mark," he added. "If it has to do with an electrified vehicle, maybe it won't be good news, because maybe my customer isn't in that business."
Perhaps more to the point, Koets says he "has some doubts" when it comes to how quickly the benefits accruing from the FCA expansion plans are likely to flow to suppliers, here in Michigan or anywhere nearby.
"Right now we're winning work on components that are going into vehicles that go into production in 2022. Things would have to be moving pretty quickly for the automotive market to capture anything earlier than that."
Holding things close to the chest
Mike Wall, an automotive analyst with IHS Markit based in Grand Rapids, isn't surprised to be told that not many suppliers are currently coming forward with firm expectations on any business coming out of the FCA announcement.
"It's almost the nature of the business to hold things close to the chest," he said, although one supplier in particular, GenTex, has a portfolio of products (including integrated mirror systems, as well as advanced technology such as blind spot detection and forward driving assist components) that are found on a wide variety of vehicles.
Even so, Wall says he still remains surprised when he hears of suppliers based in West Michigan, ranging from Grand Rapids to Kalamazoo, that he wasn't previously aware existed.
Another industry observer is John McElroy, a Detroit-based journalist specializing in automotive affairs.
The host of "Autoline Daily," a webcast of industry news and analysis, McElroy is also host of a weekly half-hour discussion program, featuring top automotive executives and journalists, that can be seen online (at www.autolinedetroit.tv).
While McElroy agrees that the FCA announcement is generally positive, from another perspective, news from General Motors of plans to close at least one Detroit-area manufacturing plant may have the effect of taking some of the shine off that news.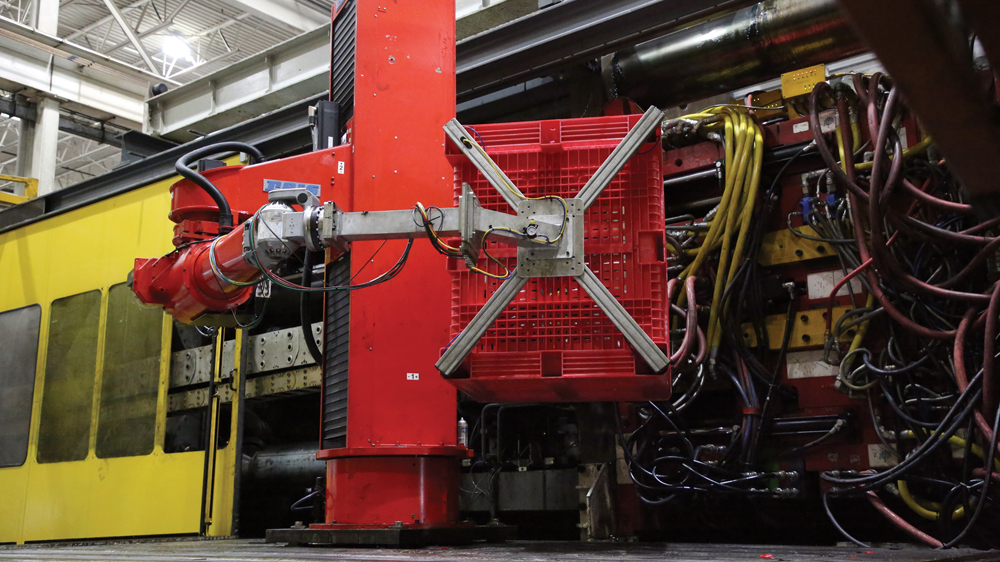 "Net on net, there may not be a lot of change when things are balanced out," he said.
Still, even the most skeptical of industry pundits would find it difficult to completely write off FCA's bold plans for building up its capacity in the state — and, by extension, the positive effect on suppliers within just a few hours of those new sources of automotive capacity.
Those numbers, coming directly from FCA's publicly available presentations, can't help but whet the appetite of a supplier network that once found itself licking the wounds from a near-meltdown just a decade ago.
So what can we realistically expect?
Despite the reluctance of Michigan's automotive suppliers to step forward with anything close to exuberance, people like Julie Fream of the OESA still see the overall effect as being positive.
"It's good news for Michigan and the U.S.," she said.
And perhaps a final word from Mike Wall, the analyst with IHS Markit, who has been watching the industry for nearly two decades.
"One of the areas where suppliers are likely to benefit is when it comes to sequencing operations, being able to pull together sub-assemblies that come together closer to the final assembly," Wall said.