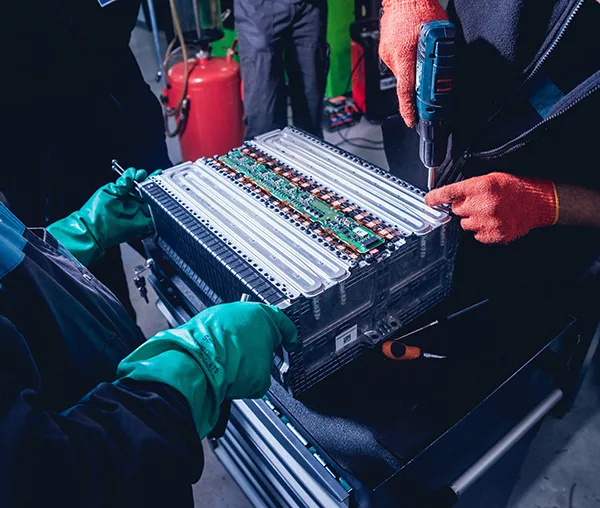 LANSING — Having won more than $16 billion worth of projects creating more than 16,000 jobs, Michigan is among the top states for electric vehicle and battery investments.
That's according to a report from the Environmental Defense Fund, which pointed out the state has won $16.6 billion in projects and created 16,300 jobs as a result of the Inflation Reduction Act (IRA) and the state's economic development efforts.
Gov. Gretchen Whitmer highlighted the EDF report, which follows what she called encouraging studies, rankings, and research from several leading organizations and publications that show Michigan leading the future of mobility and electrification.
"Michigan is on the move, and we have an extraordinary opportunity right now to create thousands of good-paying manufacturing jobs and bring supply chains home," Whitmer said. "We are bringing home $16.6 billion of projects creating 16,300 jobs building batteries and electric vehicles. At the state level, we will continue powering this growth through our bipartisan economic development fund, rich manufacturing heritage, and skilled workers. Together, we will make Michigan the undisputed leader in mobility and electrification and build a brighter future. Let's get it done."
The EDF report finds that more than $120 billion of investments in American electric vehicle manufacturing have been announced in the last eight years, creating 143,000 good-paying jobs nationwide.
Michigan has secured $16.6 billion of that total, creating 6,300 jobs in the state building batteries and electric vehicles. The report also states that manufacturing, investments, and jobs will continue to grow as a result of federal investments and incentives like the CHIPS and Science Act, the Inflation Reduction Act, and the Bipartisan Infrastructure Law, coupled with other state incentives, like the bipartisan SOAR fund established by Governor Whitmer.
By 2026, the U.S. is expected to produce 4.3 million new electric vehicles and enough batteries to supply 11.5 million vehicles, and according to the U.S. Department of Energy, electric vehicle battery manufacturing capacity is projected to be close to 20 times greater by 2030 than 2021.
Michigan: A Battery, Electric Vehicle, & Clean Energy Powerhouse