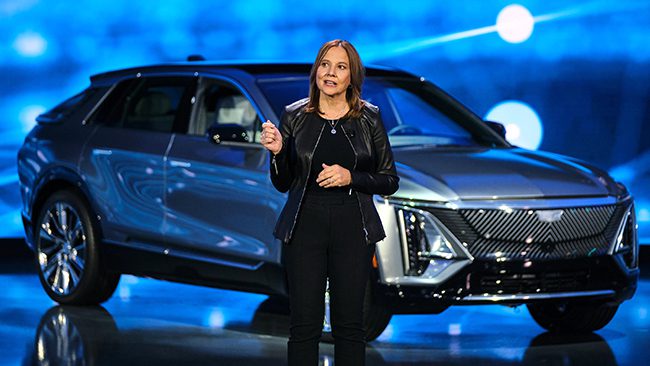 In a letter to General Motors shareholders release earlier this week, GM CEO Mary Barra pointed out the company "rises to meet challenges."
And according to figures the automaker also released Tuesday, there are some challenges to meet.
According to the figures, GM's first-quarter earnings dropped slightly from the same period a year ago, with a net profit of some $2.9 billion compared to the $3 billion the automaker made in the first quarter of 2021.
Its earnings before interest and taxes were down slightly to $4 billion compared with $4.4 billion a year ago, according to the Detroit Free Press. Net revenue rose to $36 billion compared with $32.5 billion.
"With strong demand for our vehicles, including our dramatically redesigned Chevrolet and GMC light-duty pickups launching now, our cost discipline and the progress of our growth plan, we are reaffirming our financial guidance for the calendar year," Barra wrote in her letter.
GM's figures show an expected full-year 2022 net income beween $9.6 billion and $11.2 billion and an EBIT-adjusted range of $13 billion to $15 billion.
"Launching more EVs faster is the catalyst for growth, and we are accelerating our volumes, growing to 1 million units of EV capacity in North America by the end of 2025, and expanding from there," Barra wrote. "In North America alone, we target production of 400,000 all-electric vehicles over the course of 2022 and 2023."