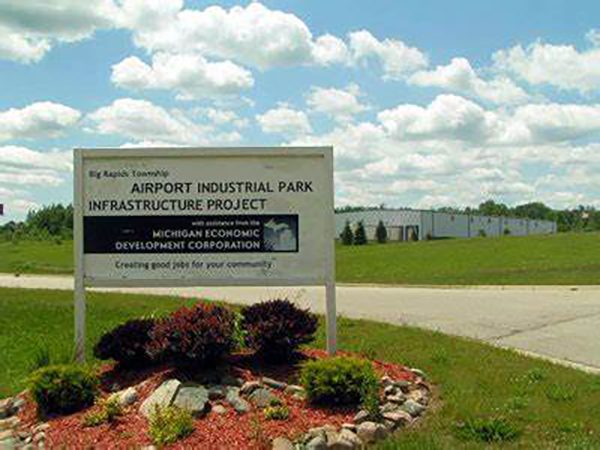 Big Rapids Township is about to become a big player in the electric vehicle battery market.
California-based Gotion Inc., the U.S. subsidiary of Guoxuan High-Tech. Co., is planning a large development near Big Rapids that could draw up to $3.6 billion in investment and 2,000 new jobs to west Michigan, The Detroit News reported.
Gotion would make battery components at plant the company would build near the Big Rapids airport and U.S. 131, according to The News.
The project would be worth some $3.8 billion and bring some 500 jobs initially. It has to possibility of adding up to 2,000 jobs over the next 10 years.
Leaders in Big Rapids Township, Green Township, Mecosta County and Ferris State University have been working with officials at The Right Place, the Grand Rapids-based economic development corporation in negotiating with Gotion, Inc.
Randy Thelen, President and CEO of The Right Place, confirmed the deal would bring the plant to a site in the Big Rapids area "that for the past 25 years has been assembled, developed and marketed for industrial development is being considered by one of the 10 largest advanced battery manufacturers in the world for a new battery production facility."
"The community has been prepared for an opportunity like this to materialize to utilize the infrastructure, airport, access to freeways and locally trained talent pool," Thelen said. "Local and state economic and municipal leaders, as well as Ferris State University, have been working diligently with the region's best interest in mind as it explored this opportunity and are looking forward to disclosing more information and engaging the public."
Big Rapids Township Supervisor Bill Stanek told the Big Rapids Pioneer the Gotion Inc. development is "the biggest opportunity we have ever had in the area."
"This is something we have been working on for 15 months," Stanek told the Pioneer. "We have been negotiating back and forth, and now they have finally decided to go with Big Rapids."
The next step in the process, according to Thelen, is for the Big Rapids Charter Township, Green Charter Township and Mecosta County board of commissioners to vote on approving the property tax incentives.
"As the automotive industry undergoes a transformation, companies serving that sector often move at a rapid pace to accommodate emerging needs," Thelen said. "As a result, once a decision is made to invest in a new facility, a company will work quickly to bring a factory online. That is very much the case with this opportunity. However, all parties involved understand there are still numerous processes and steps to be taken before this project becomes a certainty. We remain hopeful to announce more details soon on this project that would position the region at the center of West Michigan's growing mobility and EV sector."