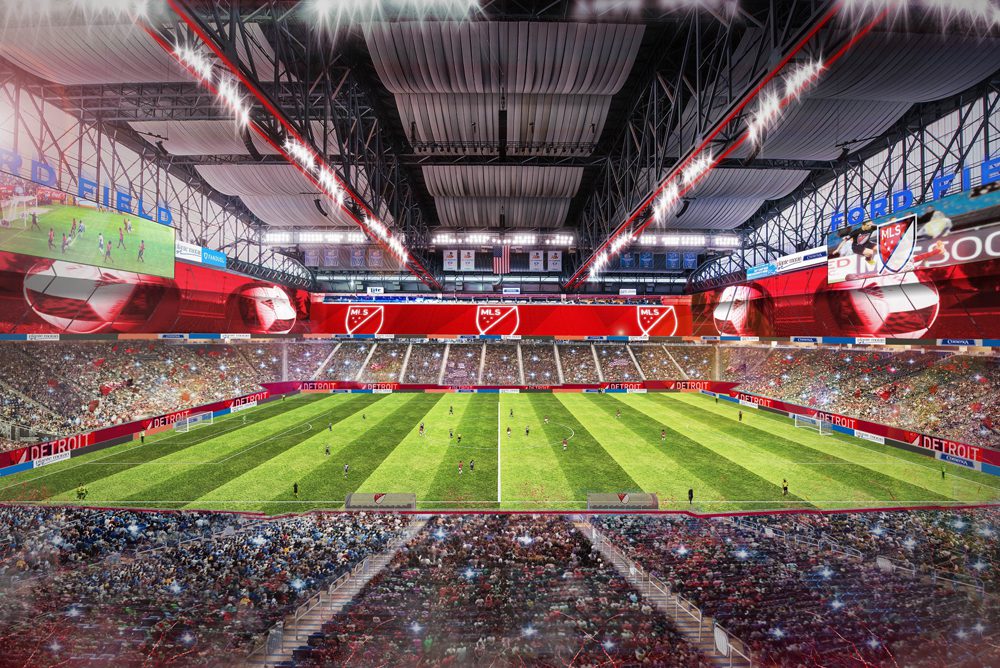 A partnership intent on bringing a Major League Soccer (MLS) franchise to Detroit has a new ally: the William Clay Ford family, owners of the Detroit Lions NFL franchise.
As part of the group's bid, a proposed MLS expansion franchise would have Ford Field as its preferred stadium site.
The bid group will now include Tom Gores, owner of the NBA Detroit Pistons, Dan Gilbert, who owns the NBA Cleveland Cavaliers, as well as the Ford family.
The downtown Detroit facility would mean a leveraging of existing resources, said Am Tellem, vice chairman of the Detroit Pistons.
"Partnering with the Ford family bolsters our powerhouse group and provides a perfect stadium solution in the heart of Detroit's central business and sports and entertainment districts," said Tellem, who is coordinating the ownership group's communication with MLS officials.
"Over the last two years, we have invested significant time, effort and resources into our bid," said Tellem. "No MLS stadium sits in a better downtown location than Ford Field."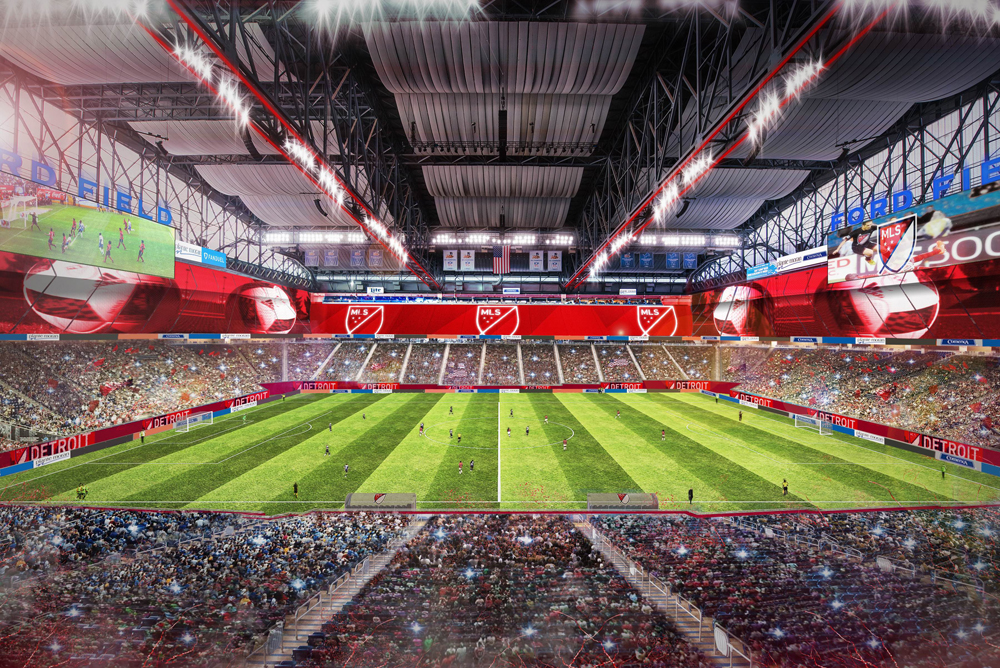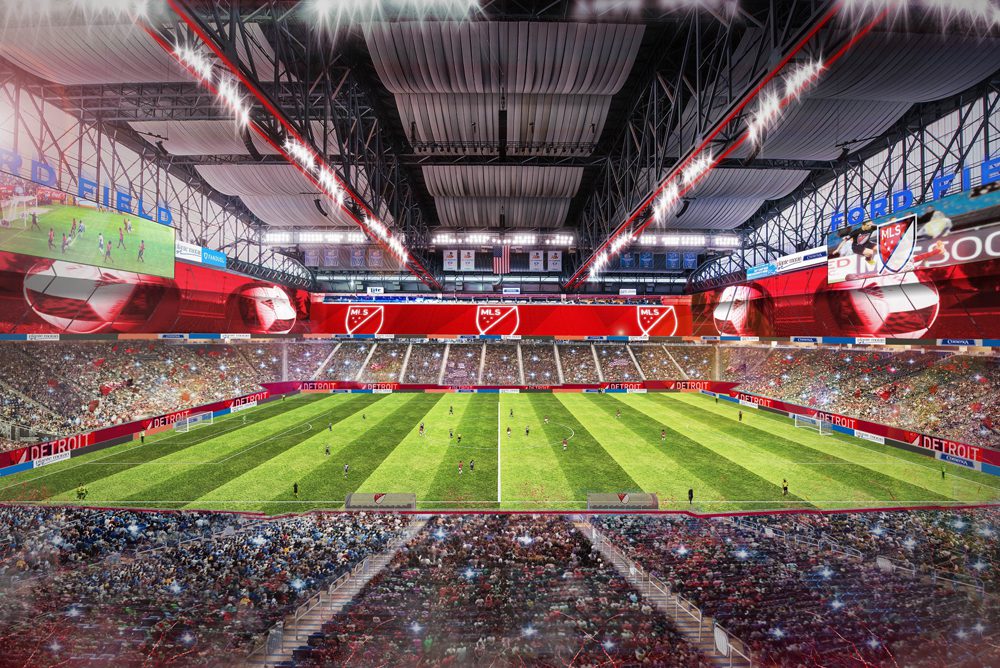 He pointed to the recent success of Atlanta United, which set MLS attendance records in its first season at Mercedes-Benz Stadium.
The Ford family has invested more than $100 million in recent renovations.
A press release has indicated that the new three-way alliance would potentially see the Ford family taking on an equity position in an MLS franchise.
Rod Wood, president of the Detroit Lions, said the plan to present Ford Field as a location for the MLS bid is a compelling one.
The members of the team are said to be in discussions with Ford Field officials and Rosetti, a Detroit-based architectural firm with experience in designing soccer venues worldwide.
While the original plan was focused on developing a new stadium on Gratiot Avenue, the analysis of Ford Field suggested an even better possibility.
"We have always been focused on the importance of a great mixed-use development at the gateway to downtown Detroit," said Matt Cullen, principal of Rock Ventures, a company headed by Gilbert. "Once we better understood Ford Field's unique attributes, including the recent renovations and a bowl design that is perfectly suited for soccer, we decided to change course."
Cullen said Rock Ventures remains committed to moving forward with its proposal to build a criminal justice complex on Warren and I-75.
"We are also committed to a mixed-use development on the Gratiot site that will be an economic driver for our community," said Cullen.