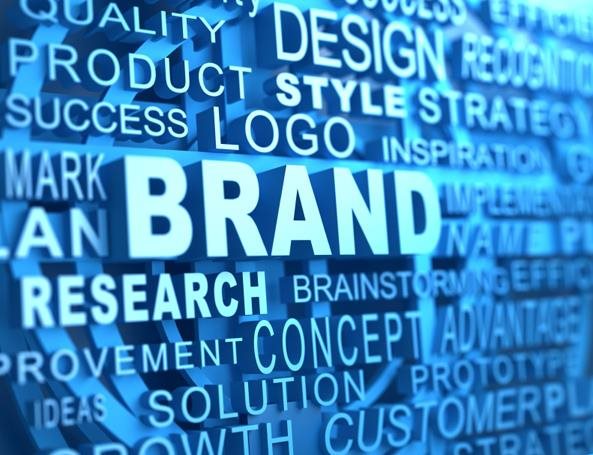 If you're a small business owner particularly one who's just starting out do you really need, and can you afford, a visual branding program? You can't afford not to have one, exclaims Dan Antonelli, CEO and creative director of New Jersey-based advertising firm Graphic D-Signs Inc., The Small Business Advertising Agency. Antonelli is also author of several books, most recent of which is Building a Big Small Business Brand.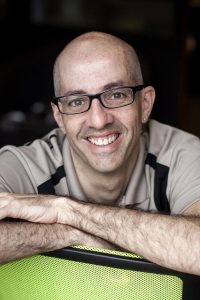 Branding makes a small business look more professional. It puts them on par with larger competitors and helps convey a positive brand experience, a brand promise, Antonelli continues. How do you define brand promise? Antonelli is asked. Let's define 'brand' first, he replies. It's not just a logo. If you look at a bicycle wheel, at the center is a hub and that's where we put the logo. From that logo, like the spokes on the bike wheel, are all the other touch points that are going to extend from it. There are social media channels, uniforms, stationery, brochures, websites, outdoor and other opportunities. That whole wheel is the brand, but the central part is really the logo. When you talk about the brand promise, and what that really means, you have to look at the bicycle wheel and its touch points and what they say about a company. Do they say the company is reputable and going to be around next year? That it takes care of its own image and therefore will take care of the things it does for me? Those are the intangibles that a good brand should communicate as far as its brand promise is concerned. How does a small business owner find or choose a firm that specializes in brand identity? You don't just go to a printer and say you need them to do a logo. The challenge is thinking holistically about what the real needs are for that small business owner. Think of that bicycle wheel analogy. A logo created for a website might have to be tweaked considerably to work for a business card or any of the other consumer touch points Antonelli mentioned. He recommends choosing a creative agency that takes that holistic approach and additionally has hands-on experience with a wide variety of media.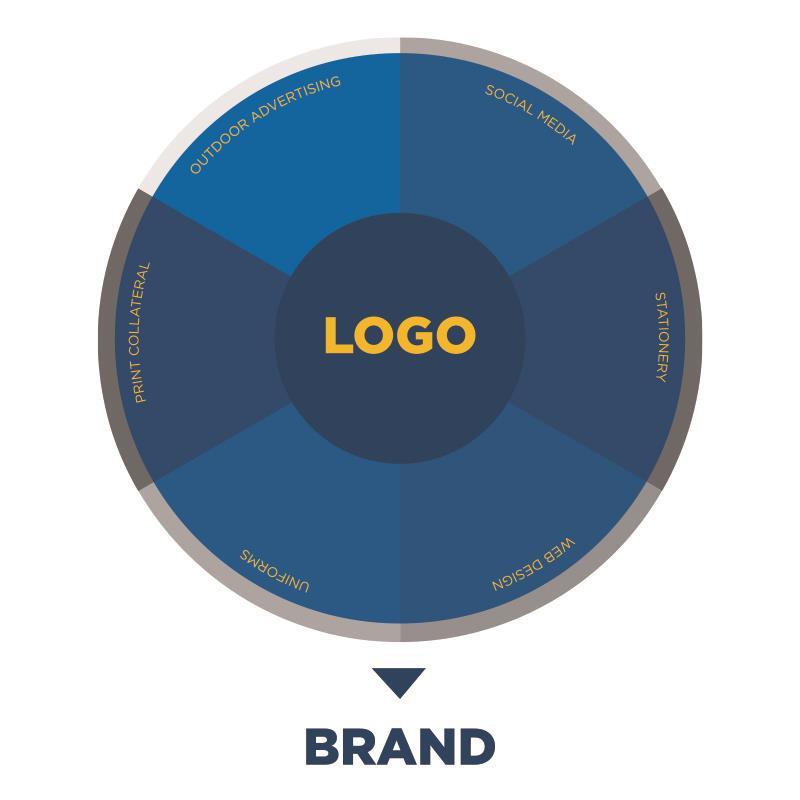 Another caution Antonelli lists is determining who the people are who will actually be doing the work on your account. Are parts going to be outsourced? Is the design work original? If it's based on clip art you can't trademark your own logo. Will you be able to speak directly with the person you're working with? Thanks to the Internet there are a lot of logo mills as Antonelli describes them. I find it hard to understand how someone in Russia, for instance, really understands what a small business in the States needs to be successful. One-to-one communication is so critical to understanding a business' needs and you can't get that through email, Antonelli adds. Based on his experiences with more than a thousand small businesses, Antonelli observes that 95 percent of other small businesses have a poor brand. If you could be in the 5 percent by having a strong visual brand you're way ahead of everyone else. Even if a small business has an existing brand that's in that 95 percent, Antonelli says that rebranding should be an option to consider. We've had clients that we've rebranded and they're in a really competitive market. They hit the street with their new brand and immediately they're on the same playing field as their huge competitors. One interesting aspect of Antonelli's branding is aimed at small businesses that have at least one truck on the street. That involves a full-vehicle branding wrap. Once limited to large corporations with large fleets and equally large marketing budgets, the price of wrapping a typical Chevy service van is now around $2,500 or so. When you consider the amount of impressions that van will make, and the ROI on it, it's almost a no-brainer. It's probably the most cost-effective vehicle that they're going to be able to deploy. The shelf-life on that van is maybe five to seven years and so $500 a year to have a rolling billboard? it's really a great opportunity. Antonelli relates a story of one client, a heating and air conditioning startup called Air Experts. I show people their service truck design and ask 'how big do you think that company is?' and I get answers like 'maybe $20-$25 million and maybe 30 trucks' and I say no, it's two guys Miguel and his brother. If that truck rolls up your driveway you've got to think these guys know what they're doing.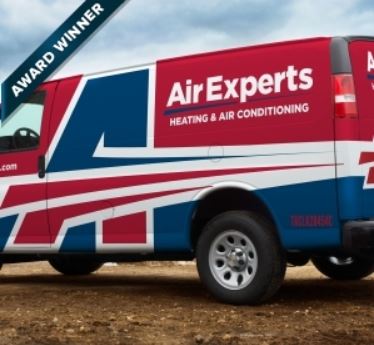 There's a caution, too, Antonelli notes, about the branding used in truck wraps. If it isn't done right, unfortunately for those businesses it's a waste of money, a missed opportunity. The branding isn't integrated in a meaningful way. As an example, Antonelli points out that the trucks may have photos of people, or houses or happy homeowners that might not give a clue about the company's business, because the branding for the company is lost amid the photos. It's not enough to have your truck look really cool, people have to know what you do and why they need you. It also helps to be able to get that branding message read from across the street in a neighbor's driveway, for instance, he continues. A big photo of a blue sky, an air conditioning condenser and a happy homeowner won't tell you who the business is or why it's distinctive. Antonelli's biggest challenge for his own business is still getting potential small business clients to understand, when they first see a budget number, that their branding is going to become their biggest asset. When consumers are considering with whom to do business they're going to take into account how they feel about a company. A lot of those feelings come from what they see of a company its website, a business card, the uniforms the employees wear or lettering on the company truck. That could also include whether that truck has been through a truck wash within the past year. These consumer touch points really help establish a mental picture in the consumer's mind. They also set a level of expectation. If you can set the stage for a positive brand experience then they ultimately have higher expectations from your company than from the competition. One of the things we've seen is that most small businesses have a poor brand or brand promise. So, if you do everything right you certainly tend to stand out among your competitors. For samples of Antonelli's branding for his clients, go to www.graphicd-signs.com. His books are available through the company website or at Amazon.com.