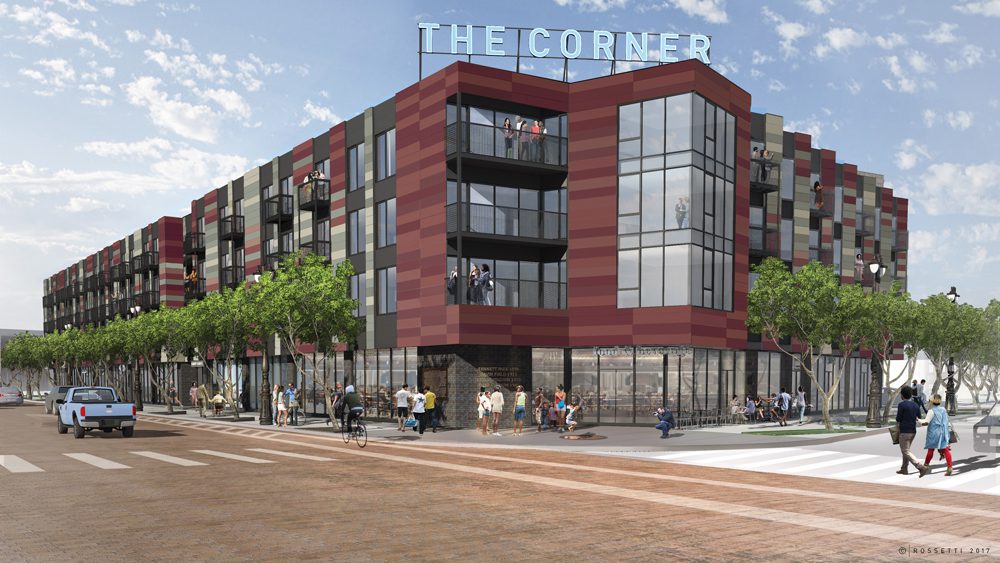 Think of Michigan's overall commercial real estate market as a glamor portrait of an A-list Hollywood actress.
Yes, her hair is shimmering as it cascades over her shoulders and across the straps of her lovely white silk dress, which illuminates perfectly in the calibrated light. Her smile is near perfect, of course.
Likewise, retail, office and industrial sectors are humming at a robust clip in Detroit, Grand Rapids, Ann Arbor and, to some extent, Lansing, where medical marijuana dispensaries are puffing up a struggling industrial sector.
Big box vacancies bring new, different tenants
However, it's upon a closer inspection of the incisors in that thespian photo that troubling signs are noticed: The gap that is being created by the closing of legacy retailers Kmart and Toys R Us.
It is there that the portrait abruptly shifts from the alluring actress to something closer in appearance to Mad Magazine's Alfred E. Neuman and his "What, Me Worry?" phrase.
"This writing has been on the wall for a long time," said Jeffrey Schostak, president of Livonia-based Schostak Bros. & Co. "Certainly, with Kmart, some people have been waiting out Kmart to eventually not exercise options and close stores. And a lot of it is good real estate and there are good redevelopment plays."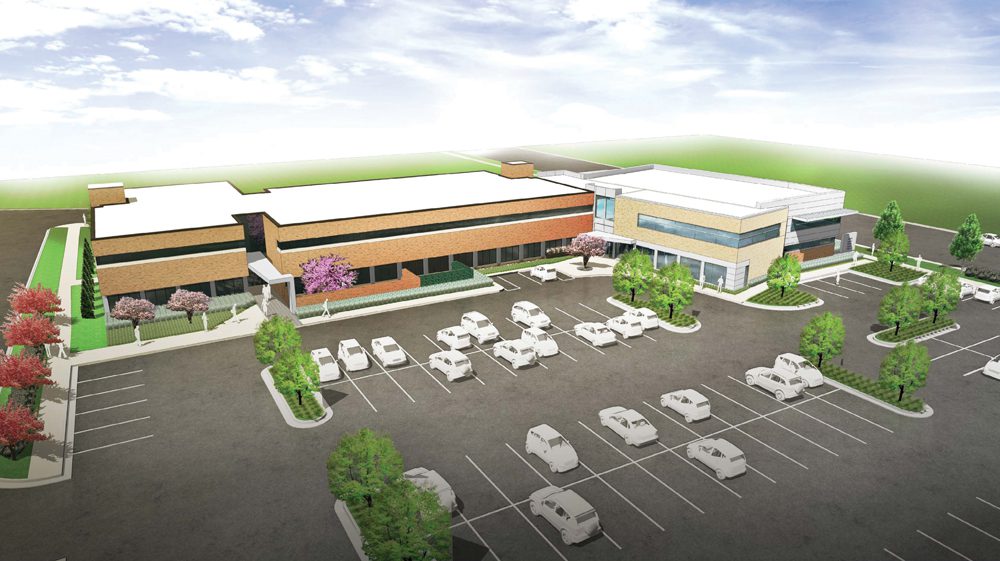 From the dust of Blue Light Specials and discarded toy bins, a host of nontraditional uses have emerged.
Planet Fitness has jumped at the chance, last year alone occupying 4 million square feet of vacant big box retail space in Michigan, including spots left by downsizing grocery chains.
In metro Detroit, the national fitness chain has 39 clubs, with plans to open five or six more outlets this year.
"Many of these big box and grocery stores were built in locations with high traffic counts, with great visibility and access," said Bryan Rief, a Planet Fitness franchise owner with PF Michigan Group, LLC. "We have been fortunate to capitalize on many national big box retailers and grocers downsizing or closing."
It turns out that a former department store or grocery store is tailor-made for a fitness center, with its overall size, high ceilings and large parking areas. The average Planet Fitness takes up 30,000 square feet and features an open-floor concept.
"We design the clubs to have a spacious, airy feel so that members don't feel cramped when they are working out, especially at busy times," Rief said. "It also enhances the 'wow' factor in allowing clear sight lines to a huge selection of cardio and strength equipment when you enter a Planet Fitness."
The company's business model also shifted the dynamics of how a fitness club blended with other retailers, Rief said.
"Historically, health clubs were not considered great anchors," Rief said. "They targeted power lifters and bodybuilders, which is a small segment of the population. Planet Fitness, on the other hand, caters to first-time and occasional gym goers. Our high volume, low cost model generates tons of traffic to the shopping centers in which we have opened. I think today, more than ever, landlords recognize Planet Fitness as a great anchor tenant that will enhance their shopping center's overall merchandise mix."
Other health-related businesses, like Henry Ford OptimEyes Super Vision Centers and MedPost urgent care clinics, are filling voids left by departed retailers.
In west Michigan, the loss of MC Sports on 28th Street in Kentwood was short-lived with the heralded arrival of Ashley Furniture, part of a national chain.
"The commercial real estate market in west Michigan is as active as it has ever been," said Brad Bruinsma, general manager of NAI Wisinski of West Michigan. "Positive trends in the local economy continue to create opportunities for businesses to expand, new businesses to open and out-of-market businesses to open a west Michigan location."
Schostak Brothers bought a former Home Depot store on Inkster Road, south of I-96, in Redford Township, which had sat vacant for five years. Renovated into an industrial building, today Roush Industries uses it as a warehouse and testing facility.
Another remedy for disbanded box stores involves simply knocking them down and erecting a smaller entity in their place. Typical alternate uses might be a fast-casual restaurant or a pharmacy such as a CVS or Walgreens, said John Latessa Jr., president of the Midwest Division of CBRE, one of the world's largest commercial real estate services and investment firms.
"Typically, our view of retail right now is just going through a transition," Latessa said. "Consumer purchasing has never been higher; I think it is up 3 or 4 percent from last year."
Latessa notes that there are still people out there buying and the overall pace of their spending hasn't let up.
"Yes, they are buying online, but as a percentage, it is smaller than you would think. Bricks and mortar is not going away."
E-commerce needs its own space
Neither is e-commerce and, despite being turned away in the Amazon headquarters sweepstakes, Michigan is playing a pivotal role on the distribution front.
Amazon has a 1 million square-foot distribution center in Livonia and a smaller facility in Brownstown Township. The e-commerce giant has distribution centers under construction in Romulus and Shelby Township, said Jeffrey Schostak.
Walmart-owned Moosejaw also has a distribution center in Madison Heights.
"So Metro Detroit is a big market of 4.5 to 5 million people when including Ann Arbor," notes Schostak. "It is clearly a town that has a lot of consumer products coming in and out of here. Amazon recognizes that and that's why they've taken up a big presence here."
Another telltale sign of e-commerce's emergence is the industrial sector's robust 3 percent vacancy rate, said Latessa of CBRE.
"Amazon has footprints all over southeast Michigan and they continue to acquire sites or have sites built for them," Latessa said. "But there are a lot of other e-commerce users and that's why you see our vacancy rate at 3 percent. We've definitely gotten our fair share.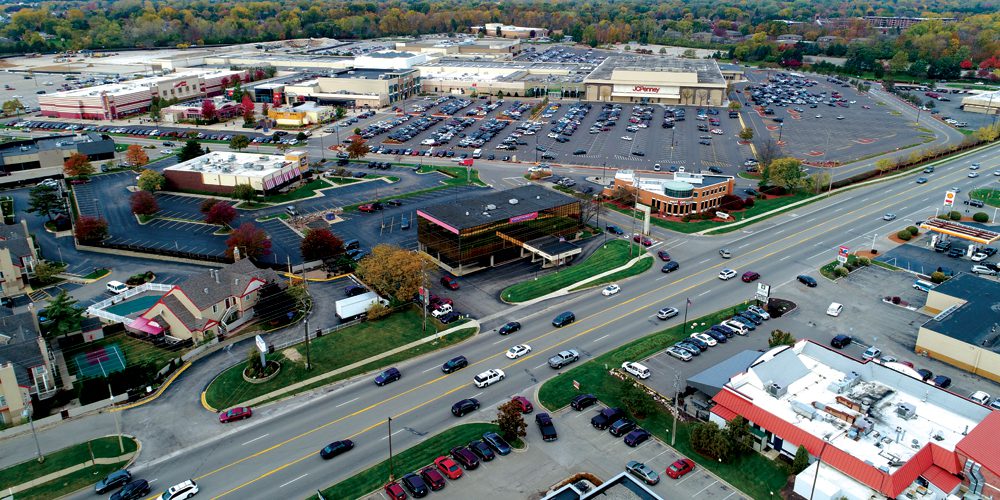 "That is sort of a Midwest phenomenon. Michigan, Ohio, Indiana … those three major states are gateways to the Americas, so all of those have benefited from e-commerce."
B and C retail, defined as those that do not deal in luxury goods or in high-visibility areas, will continue to scramble for their share of the market, analysts say. Property owners will have to offer more concessions like free rent or tenant improvement allowances to attract good tenants, said Jeff Hainer, a research analyst with Colliers.
"Landlords can't be as selective in signing a desired 'tenant mix' as well-located or updated centers can," Hainer said. "However, as inventory continues to drop, and retailers want to be in west Michigan, there still will be activity in these centers, just not to the extent of a well-positioned retail center."
Office leasing gets boost from medical
Office leasing has its own prescription to cope in a turbulent market, which is largely being written by the medical field.
In west Michigan, Spectrum Health opened a new 24,400-square foot, two-story facility in Ada to provide primary care, pediatrics, women's health services, radiology, lab and outpatient rehabilitation.
Last year, Beaumont Health System bought the 686,000-square-foot First Center Office Plaza to relocate 38,000 employees and 5,000 physicians who were working in 16 buildings across Metro Detroit.
"I think that is a good example of a health care user taking a large quantity of office space," CBRE's Latessa said. "Again, it's just to support the administrative function."
In April, Healthcare Real Estate Services bought the 21,338-square foot Professional Pavilion, 23133 Orchard Lake Road, Farmington. The new owner planned a 14,600-square foot addition along with interior and exterior renovations.
Beaumont Pediatrics is housed there while South Oakland Gastroenterology Associates will move in once renovations are completed.
"I wouldn't say (medical) drives the office leasing market any more, (but) it's certainly an active sector," Schostak said. "Landlords like medical investors because there's a lot of investment in the space, so they're less likely to leave when their lease is up and they will also sign longer term leases because they are investing in the space."
On the other hand, some medical tenants don't see a traditional office building as being the best fit.
"A lot of traditional office buildings can't just take medical tenants because it's very expensive to retrofit for them, so they all tend to go into medical office buildings together," notes Schostak.
Space needed for new developments in automotive
Ford Motor's announcement that it is moving 200 employees working on its autonomous vehicle program to Corktown has signaled a ripple effect in the Detroit Central Business District office market, where higher vacancy rates have traditionally bucked national trends.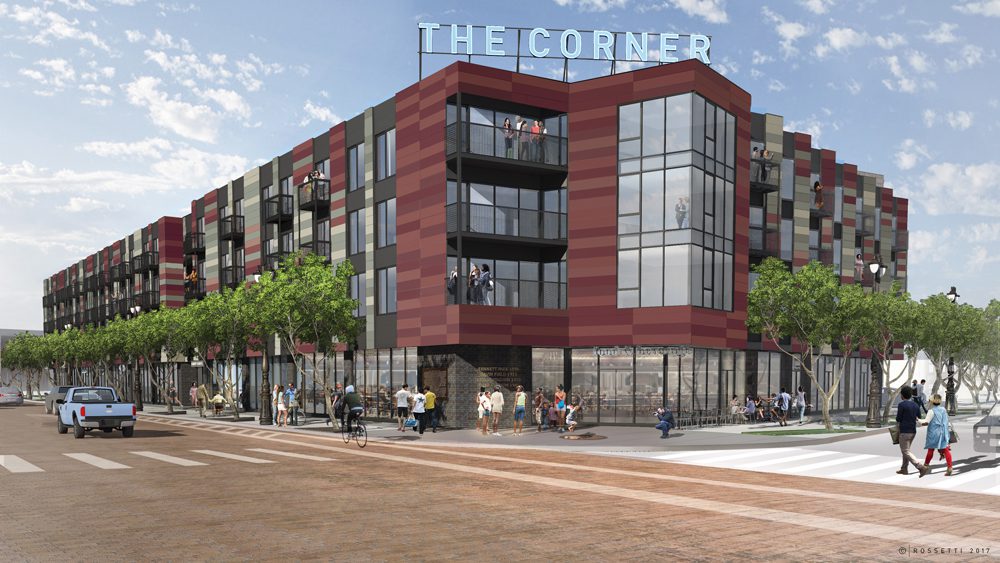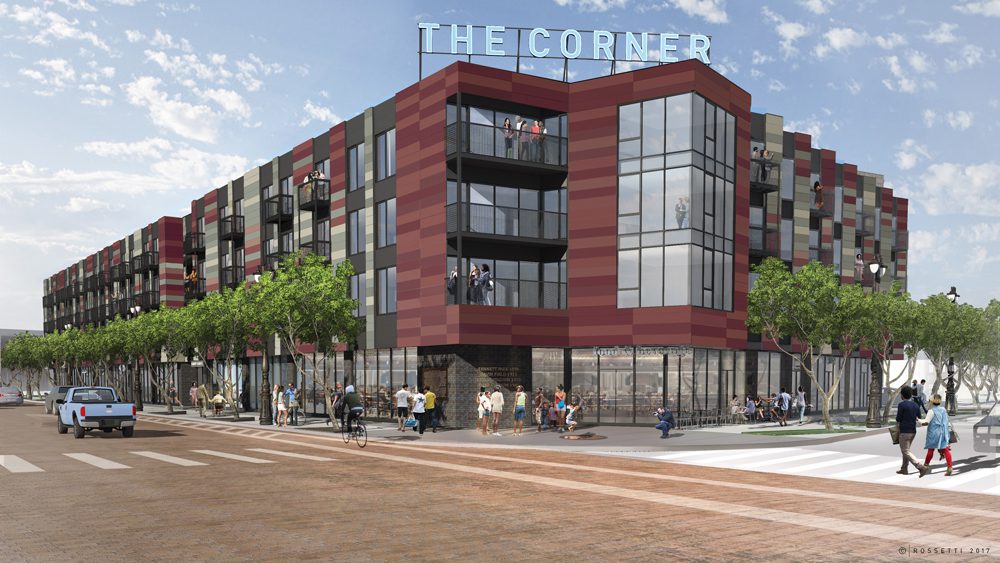 Since 2010, vacancies have shrunk, as Downtown Detroit submarket lease rates have increased to $3.42 above the Metro Detroit average, according to CBRE figures. Those who want to be near the action are taking up in the suburbs.
"The industries that support autonomous vehicles or technology, or that have application for that, are also big users of that space right now," said Latessa of CBRE. "They are coming in and working on programming or some component part or facet of the new technology around automotive.
"That is probably where the most inorganic influx tenancy of that environment is occurring and you're seeing it in western suburbs, like Livonia, Plymouth, Ann Arbor, and in Automation Alley areas in Auburn Hills. They are gobbling up a lot of space."
Looking west
In west Michigan, the office sector is buoyed by a $20-million plan by Consumers Energy to develop its corporate headquarters in downtown Grand Rapids and ongoing construction in southwest or southeast corners.
U.S. News & World Report placed Grand Rapids as the 12th best place to live, which fits with a "flight to quality" trend in office leasing, said Hainer of Colliers. "Talent attraction and retention is a huge concentration for office users, and office users are willing to pay a little more for space that fits their culture and helps get and keep the talent they desire," said Hainer, who works in the firm's Grand Rapids office.
"Office users are increasingly looking to buy instead of lease, so they can control their real estate situation. Again, construction costs are high, so even though companies would like to build their own development and redevelopment, and many of these are mixed-use buildings and include amenities, downtown is very much a 'work-live-play' market."
Positive outlook
Still, analysts are bullish about the commercial real estate market, viewing negatives such as high construction costs in a positive light in some instances.
"The commercial real estate market in Michigan is strong," Schostak said. "It appears that it will be strong for at least the balance of this year and potentially next. Obviously, there are always factors that we can't always account for that could change things and, obviously, we are at this point. You would think we're at a kind of robust economy, post-recovery, post-Great Recession."
As far as the fundamentals are concerned, Schostak says the boom is likely to continue.
"There hasn't been a lot of overbuilding done during this recovery. There hasn't been a ton of spec development, like there has been in prior recoveries, that over time has caused some issues."