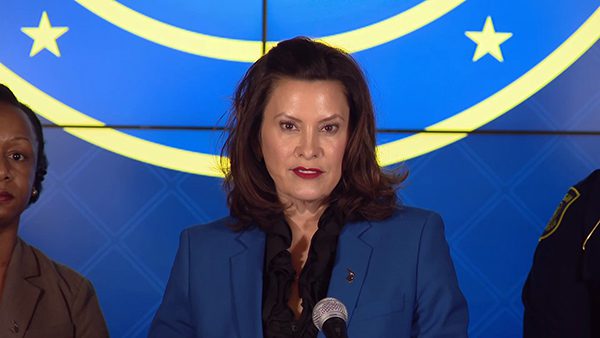 LANSING, Mich. — With only a few days left until the Health Insurance Marketplace open enrollment period ends, Gov. Gretchen Whitmer and Michigan Department of Insurance and Financial Services (DIFS) Director Anita Fox are reminding Michiganders who need health insurance to purchase a health plan on the Health Insurance Marketplace before the Jan. 15 deadline.
Nationally, 1.8 million consumers have signed up so far, an 18% increase compared to this time last year, underlining the strong demand for this vitally important protection.
"Access to quality, affordable health insurance improves health outcomes overall, and that's why it's vital for Michiganders who need health insurance for 2023 to pick a plan before the January 15 open enrollment deadline," Whitmer said. "This year, Michiganders have more time, more support, and more resources to get covered. I will continue to work with anyone to cut costs for Michiganders and build a healthier Michigan where families can thrive."
"If you need health insurance, the biggest mistake you could make is to wait and miss the January 15 deadline, leaving you without insurance unless you later qualify for a special enrollment period due to a qualifying life change," Fox said. "Even if you are happy with your current health plan and do not want to make a change, you should consider updating your HealthCare.gov application to make sure you are getting all the savings to which you are entitled. You can find more information about health insurance, including a pre-recorded DIFS health insurance town hall, by visiting Michigan.gov/HealthInsurance."
As of December 7, 2022, 112,146 Michiganders had enrolled in a Marketplace health insurance plan. Several factors have made buying a Marketplace health plan both easier and less expensive for consumers, including:
To review available plans and rates, visit HealthCare.gov today and apply before Sunday, January 15 for coverage that begins on February 1. For questions about health insurance and information about the DIFS health insurance town hall series, visit Michigan.gov/HealthInsurance or call DIFS 8 a.m. to 5 p.m. Monday through Friday at 877-999-6442.