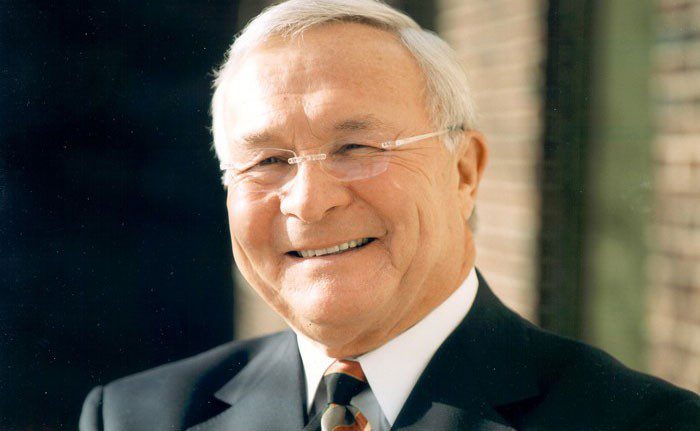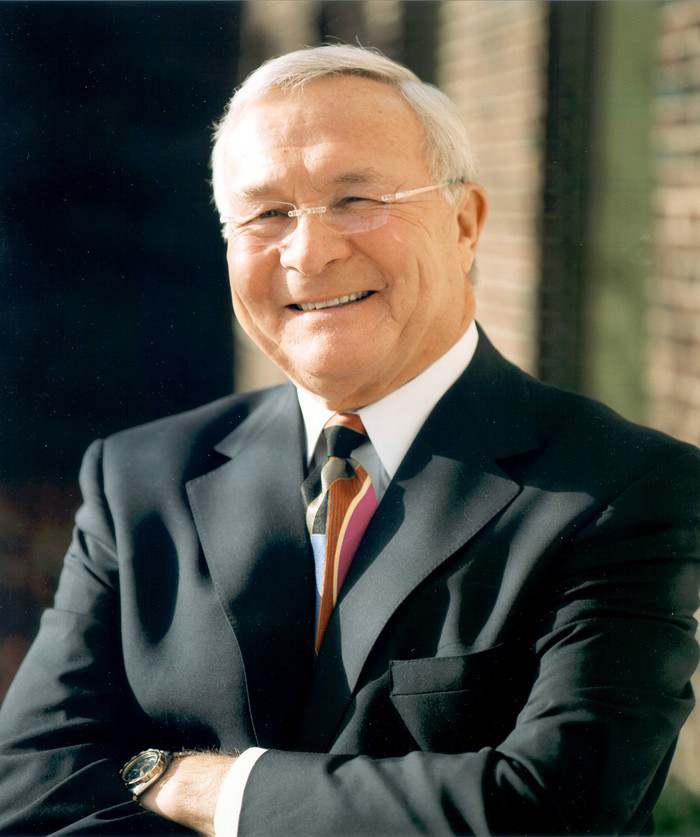 One of Michigan's most financially successful counties will see new leadership in 2020 following an announcement that its longtime leader, L. Brooks Patterson, will not seek re-election for an eighth term in office because of a cancer diagnosis.
On Tuesday, Patterson and his family told the media and the public that he has Stage 4 pancreatic cancer. The 80-year-old county executive said he will receive treatment for the disease from the Barbara Ann Karmanos Cancer Institute and complete his current term.
However, Patterson will not run for Oakland County's top post in light of his health. Patterson did tell his supporters and people attending the press conference that he plans to fight his cancer. He received the official diagnosis on March 15.
"I'm fighting this cancer to be among the 10 percent who survive it," Patterson said in a statement. "I will continue to do my job as Oakland County executive alongside the members of my administration who comprise the best team anywhere in government."
Local officials said they were saddened by Patterson's announcement and wish him well with the remainder of his term and his treatment.
"I am saddened by the news today. My thoughts and prayers go out to the Patterson family," said Republican Caucus Chairman Michael J. Gingell in a statement. "I have known Brooks for many years and know that he is a fighter and a great leader. I am confident he will continue to lead Oakland County in an exemplary manner and I am committed to working through this situation with him and his leadership team."
Patterson, arguably one of the most successful county executives in Michigan history, also is one of the most controversial given some of his statements in the past about people such as the late Detroit Mayor Coleman Young and the city of Detroit as a whole. As such, social media provided mixed reactions to Tuesday's announcement – but all noting a hopefulness that Patterson can overcome his illness.
Seated in a wheelchair during his press conference, Patterson is more than halfway through an unprecedented seventh term as county executive. He took office on Jan. 1, 1993. In addition, he served as Oakland County prosecutor from Jan. 1, 1973 – Dec. 31, 1988.
If a vacancy were to occur in the county executive office, Chief Deputy County Executive Gerald D. Poisson would take the constitutional oath of office and serve as county executive until the Oakland County Board of Commissioners appoints a successor or until a special election is held as provided by law (see Public Act 139 of 1973, Section 45.559a).
If the board of commissioners elects to appoint a successor, the appointment would be made no later than 30 days from the date of the vacancy. A county executive appointed by the board of commissioners serves until the next general election. If the board of commissioners does not make an appointment within 30 days, a special election would be held at the earliest possible date allowed by the law.