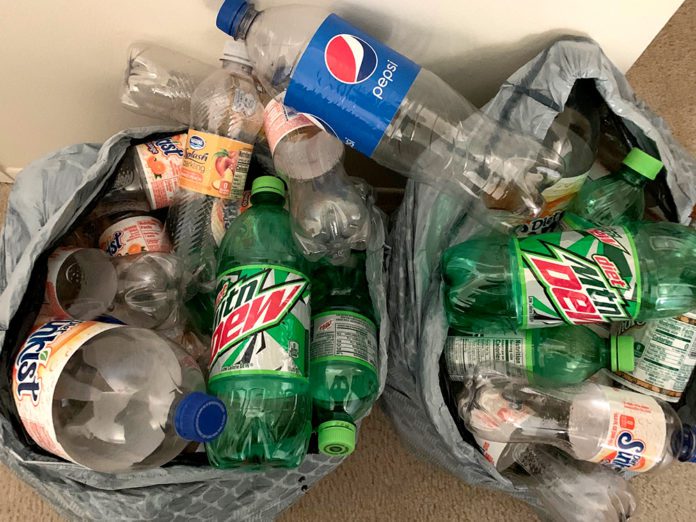 Earlier this month, Treasury Department officials with the State of Michigan announced that retail outlets who accept redeemable beverage containers have to start doing so as of June 15.
Treasury Department guidelines recommended that, due to "the large number of containers "consumers are storing," consumers are "encouraged to check with local retailers before returning the containers."
On Thursday, Grand Rapids-based Meijer saved them the trouble, announcing it would begin doing just that. Like all other retailers, Meijer had suspended the acceptance of beverage containers back in March due to the coronavirus pandemic.
"These last few months have posed numerous challenges, but we appreciate the patience of all our customers and team members as we navigated through them together," said Todd Weer, Meijer Senior Vice President of Stores. "We know there is an abundance of beverage containers waiting to be recycled, so we're asking all of our customers to please be patient and respectful toward each other as we deal with a volume of returnable containers that we've never seen before."
More: MEDC Announces $4.35 Million in Low-Interest Loans
More: Michigan Workplace Safety Director: Companies, Employees and Customers Must Align as Businesses Reopen
More: Video-Conference Software was Essential During Coronavirus, but Experts Debate Whether Its Popularity Will Last
Currently, there is an estimated $65 million in unreturned beverage containers in Michigan. Treasury Department guideance decrees retailers may take any or all of the following steps to help with the influx of containers:
Limit the number of beverage containers that may be returned by a single individual per day to a deposit refund amount of $25.
Establish special or limited hours of operation for bottle return facilities.
Limit the number of available and operating reverse vending machines.
Periodically close bottle deposit facilities as needed for cleaning and supply management.
Implement such other procedures or restrictions as each retailer may determine are necessary or advisable to promote safety and/or efficiency.
Retail customers are being asked to observe grocery store safety measures (wearing masks and maintaining a six-foot distance) when visiting the deposit rooms.
Retailers will need to take additional action around sanitization and social distancing to accommodate the expected return of large quantities of bottles and cans that have been stockpiled during the pandemic.
Therefore, Meijer is asking its customers to also prepare appropriately and follow a few simple tips when returning bottles and cans to make the process as smooth as possible.
These include:
Separate your bottles and cans before coming to the store to help keep the flow of customers moving.
Drain all cans and bottles and place them in clean bags/containers before coming to the store.
Only bring beverage container brands that are sold at Meijer stores.
Understand the maximum amount of returnable beverage containers is $25 each visit.
Plan accordingly before you arrive as the bottle return rooms will be busy.
Please be patient, practice social distancing and wear a face covering.
Michigan's Bottle Bill was originally enacted in 1978 as anti-litter legislation. It has grown to be the nation's premier deposit return system, seeing annual redemption rates in or near the 90th percentile, helping to lessen some of the debris along roads and in waterways. Deposit containers account for 2% of Michigan's overall waste stream and 16% of all materials recycled in Michigan.