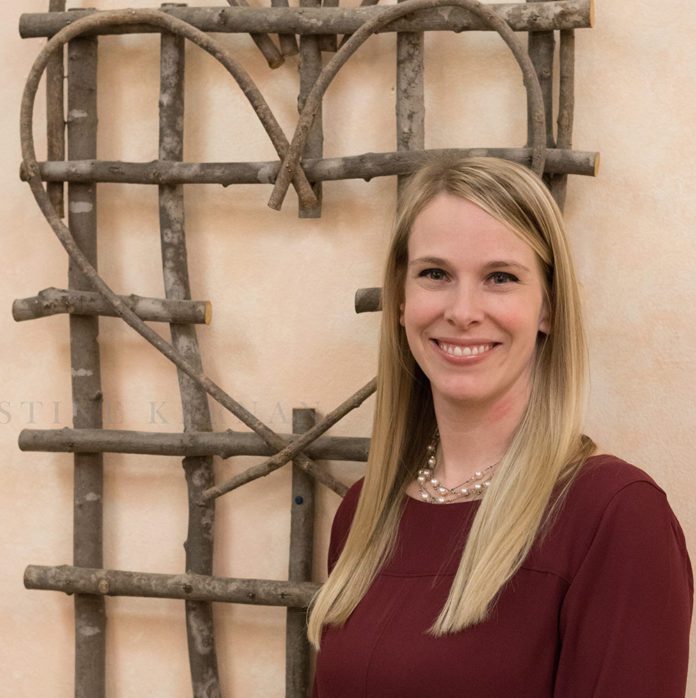 Detroit's first ever combined co-working and co-op preschool, Detroit Parent Collective, was set to expand to Midtown Detroit in a new partnership with Wayne State University. You know what happened next.
The coronavirus pandemic arrived in Detroit in mid-March, shutting down this huge opportunity for the collective. Instead of waiting for the stay-at-home Order to be lifted, Director and Founder Krista McClure started looking for ways to continue to serve families across Metro Detroit.
"I'd first begun to explore a partnership with a local hospital. Certainly, there's a need for childcare and under Governor Whitmer's announcement in mid-March which allowed for hospitals to operate a disaster relief child care center for their employers, I was eager to step in and support them," McClure said.
"Our proposal was greatly received and led to a few conversations with a Detroit-based hospital; however, it was ultimately determined to be too high-risk," McClure explained. "With the doors still open to future possibilities with the hospital, we knew this wasn't the end-all but just the beginning."
Knowing there would be a demand for mental health support services for the Metro Detroit community, Detroit Parent Collective consulted Nature's Playhouse, a Ferndale-based center which provides all-natural play and wellness classes, workshops, birth education, in-home lactation services, counseling, fitness, support groups and more.
Together, they began to offer tele-health services free of charge to anyone who needs support during this critical time. Its eight-week series began May 11, and that first session was a success. Soon, Detroit Parent Collective will begin offering childcare to essential workers and healthcare professionals to support these workers during the pandemic.
"When we were placed on 'pause' due to the infamous coronavirus preventing us from launching our expansion site in Midtown, we knew just how serious this virus was to our community – and its families," McClure said.
Perfect partners
Nature's Playhouse team consists of LMSW clinicians and operates in compliance with HIPAA. This was critical in the collective's selection of a partner, McClure said. Sarah Doyle, the owner of Nature's Playhouse, earned her Master of Social Work degree from Wayne State University and became an active member of the School of Social Work alumni board. She joined the School of Social Work in 2012 as an academic advisor after working for over 10 years with at-risk youth and families in a variety of settings.
For kids, Detroit Parent Collective consulted Journey to Healing to provide storytelling with a parent-led artistic activity for children ages four to six years old.
"Nature's Playhouse has been a supporter of Detroit Parent Collective since the beginning of time and it's such an honor to do meaningful work together during this crisis in an effort to support the community at large," McClure said.
Detroit Parent Collective is dedicated to offering a supportive co-working environment, together with high quality onsite childcare. Driven by its commitment to a social impact model, DPC is inclusive to Detroit area families with a special emphasis on bridging societal divides in all their forms.
McClure, who is a parent herself, believes that community and collaboration is key to surviving during these challenging times. As a result, this is not the first time the Detroit Parent Collective has stepped up to help during the coronavirus crisis. In March, it was able to deliver more than 1,500 diapers, 39 packages of wipes and formula to a local shelter. What makes that donation so powerful was that 25 families from both Birmingham, where McClure lives, and Detroit, where her business is, and one Royal Oak / Macomb Township resident contributed to that effort in one day, McClure said.
Detroit Parent Collective is located at 8418 McNichols Rd W. in Detroit, Michigan. The new satellite location will be located at 695 W. Kirby St. Detroit, Michigan.