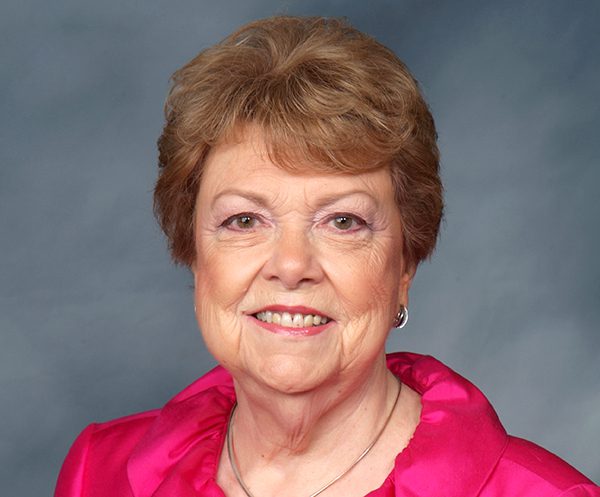 FRANKENMUTH, Mich. -– One of Frankenmuth's legendary businesswomen, Judy Zehnder Keller, died peacefully at her home in Frankenmuth Oct. 19 with members of her family by her side.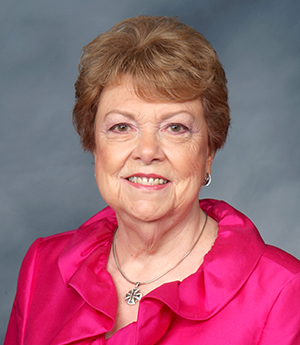 A long-time entrepreneur, community leader, women's advocate, working mother, wife and grandmother, Zehnder Keller was the eldest daughter of Bavarian Inn Zehnder family founders Tiny and Dorothy Zehnder. She was 77.
Zehnder Keller, a Frankenmuth native, would always say she, "fries chicken and makes beds for a living." Her life was much more than that over the last 60-plus years, since she officially started working at the Bavarian Inn Restaurant in 1960 with her parents. Founder and president of the Bavarian Inn Lodge, she built the resort in 1986 and led it through six expansions.
She helped develop and manage other family businesses in the community such as the Schnitzelbank Shop, Covered Bridge Shop, Frank's Muth and numerous retail stores within Frankenmuth River Place Shops. She was also the owner of the Frankenmuth Cheese Haus and in 2018 led its expansion to a new location on Main Street. In June 2022, she designed and donated Frankenmuth's "Sister City Chair" in recognition of the 60th anniversary relationship between Frankenmuth and Gunzenhausen, Germany.
Private funeral services will be held at Cederberg Funeral Home. In lieu of flowers, donations can be made to the Underground Railroad, CAN Council, and the German Heritage Fund at the Frankenmuth Community Foundation. She will be interred at St. Lorenz Lutheran Church.
Zehnder Keller is survived by her husband of 53 years, Don Keller, along with her children, Michael Keller Zehnder (Kimberly), Martha Zehnder Kaczynski (John), and William Zehnder Keller and 5 grandchildren.
"Today we mourn the passing of our beloved wife, mother and grandmother and thank the entire community for its support during this time. Judy Zehnder Keller was a true pioneering businesswoman in our community and her legacy will be long remembered by those who love the Bavarian Inn and our family's commitment to this community," the family said in a statement.
Following her graduation from Frankenmuth High School in 1963, Zehnder Keller attended Michigan State University, where she earned her bachelor's degree in Hotel and Restaurant Management, her master's degree in Educational Psychology and, according to her, a doctorate in the card game pinochle.
After working 25 years at the Bavarian Inn Restaurant, Zehnder Keller decided to take the family business in a new direction and develop a piece of property on the east side of the Covered Bridge that is the present site of the Bavarian Inn Lodge. Today the lodge is a top hospitality resort in all of Michigan with 360 guest rooms, indoor waterpark, family fun center, restaurants and conference space.
Throughout her career, Zehnder Keller was honored with many awards, including:
National Restaurant Association "Outstanding Women in Food Service Round Table Award," the Michigan Lodging and Tourism Association's "Hotelier of the Year," Michigan State University's "Industry LEADER of the Year" and "Alumna of the Year," both from The School of Hospitality Business. She also earned additional recognition as "Ernst & Young Entrepreneur of the Year" and ranked 10th out of 200 national finalists in Start Up Nation's "Leading Moms in Business." She was also recipient of the local Jaycees' top honor, the Herbert L. Keinath Distinguished Service Award, for selfless local community contributions.
Though she was honored by many recognitions, Zehnder Keller was a true servant leader and didn't care who received credit as she was interested in positive change for her community. Zehnder Keller was the first female Frankenmuth City Council Member (12 years). She was the first female Rotary Club member (1991) and first female president (2007-08). She was also chairperson for the Frankenmuth Sister City Committee for 22 years and served on the Frankenmuth Downtown Development Authority for 23 years. Appointed by then-Gov. Jennifer Granholm, Zehnder Keller served two terms on the Michigan Travel Commission and on the Michigan Hotel/Motel Board of Directors.
A unique opportunity arose when she was appointed by President Ronald Reagan for the Presidential Commission for the German-American Tri-Centennial, joining the delegation in Germany with then-Vice President George H.W. Bush. She has had many leadership positions and assisted numerous organizations, ranging from CAN Council, Underground Railroad, American Red Cross, United Way, Convention & Visitor Bureaus, Chamber of Commerce, Economic Development Commission, Concordia University, and more. One of her favorite opportunities was being a coach for her son and daughter's Little League games. Usually, she would wear her baseball hat and the team's T-shirt over her German work uniform.
Today the William (Tiny) and Dorothy Zehnder family's diverse array of businesses includes the Bavarian Inn Restaurant and Castle Shops, Bavarian Inn Lodge, Frankenmuth River Place Shops, Covered Bridge Shop, Frank's Muth, Frankenmuth Cheese Haus, Frankenmuth Gift Shops Inc., a specialty line of food products, and an online store. The family also runs the William and Dorothy Zehnder Foundation.
When asked, Zehnder Keller would say she "believes that life's journey is not to arrive at the gravesite safely in a well-preserved body, but rather to slide in sideways, totally worn out, shouting…. HOLY MOSES….WHAT A RIDE!!!"