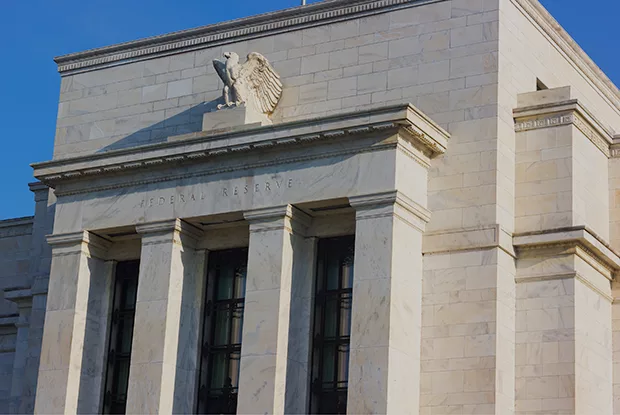 Minutes from the Fed's September meeting show policymakers expect the economy to grow modestly through year-end. They also expect the labor market to gradually cool, and the unemployment rate to rise. Policymakers acknowledged that recent inflation data had generally come in higher than expected and inflation was declining more slowly than expected.

As a result, they want to move monetary policy "purposefully towards an appropriately restrictive stance" to prevent inflation from becoming entrenched so far above their 2% target. Policymakers also think they should maintain a restrictive policy for "some time" until there is "compelling evidence" that inflation is slowing to their two percent target.
The Fed knows they are risking a recession by hiking so aggressively, but they would prefer a (hopefully mild) recession now to allowing inflation to get even worse, ultimately forcing them to bring on an even more severe recession down the line.

The September CPI report was worse than expected. CPI rose 0.4% on the month, above the 0.2% consensus forecast. Even worse, core CPI excluding food and energy rose 0.6%, a hair above the 0.5% consensus. A number of sticky services prices that have small weights in the CPI but are indicative of inflation's momentum show that businesses are still making big price hikes to pass on the rising cost of doing business.
Motor vehicle repair costs rose 2.2% on the month, veterinary services 2.0%, daycare and preschool costs rose 2.0%, and fees for lessons or instruction jumped 2.8%. Following another upside surprise from the CPI, the Fed is all but assured to make another big rate hike (probably 0.75 percentage points) at their next decision in early November.

Retail sales were unchanged in September, with core measures of sales rising slower than inflation. Spending fell on durable consumer goods like motor vehicles, home furnishings, and electronics. Inflation-adjusted retail sales excluding food and energy peaked in January and have been edging lower since. Consumers are pulling back on discretionary spending in the face of high inflation, slowing job and wage growth, and the spend-down of crisis-era savings.
The University of Michigan's Consumer Sentiment Indicator rose in the October preliminary release, largely due to a stronger view of current conditions by respondents identifying as Democrats—probably a student loan forgiveness effect. Forward-looking expectations in the consumer survey worsened modestly across political affiliations.
Bill Adams is senior vice president and chief economist at Comerica. Waran Bhatruethan is a vice president and senior economist at Comerica.