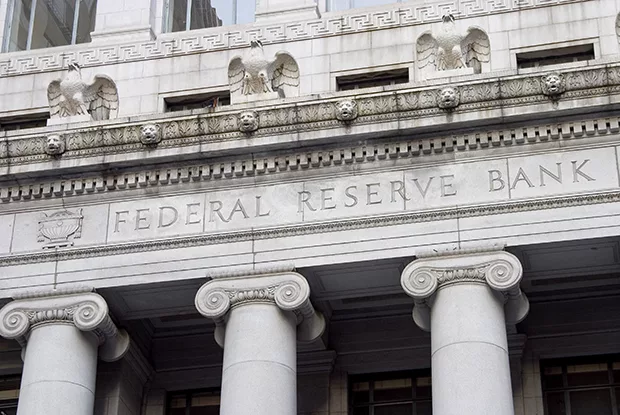 • The Federal Reserve kept the fed funds rate unchanged near zero.
• Tapering of Fed asset purchases will accelerate in January.
• Fed actions appear to set interest rate lift-off for the second quarter of 2022.
In a policy statement released Wednesday, the Federal Reserve did what everyone expected them to and accelerated their tapering of asset purchases. The Fed will reduce their rate of Treasury bond purchases by $20 billion per month beginning in January. They will reduce their rate of MBS purchases by $10 billion per month.
Beginning in January, they will buy at least $40 billion per month of Treasuries and $20 billion per month of MBS. This puts them on schedule to hit zero new asset purchases by the end of the first quarter of 2022. They made no commitments for interest rate lift-off, but today's announcement appears to set lift-off for the second quarter of 2022. They left the fed funds rate unchanged for now.
The Fed is clearly concerned about inflation. According to today's policy announcement, "supply and demand imbalances related to the pandemic…have contributed to elevated levels of inflation." They also repeated their warning that "the path of the economy…depends on the virus." There were no dissenting votes against today's policy action.
In the summary of economic projections the expectations for inflation in 2021, 2022 and 2023 were higher than they were in September. The Dot Plot shows a clear elevation of expectations for the future fed funds rate. The new Dot Plot is consistent with three 25 basis point rate hikes for the fed funds rate in 2022, three more in 2023 and three more in 2024. According to the new Dot Plot the fed funds rate at the end of 2024 could reach 2.25-2.50 percent. The future path of the fed funds rate is not set and will be shaped by inflation and economic growth in 2023 and 2024.
In his post-meeting press conference Fed Chair Jay Powell said that the economy no longer needs the support of new asset purchases but he wants to take a methodical approach to ending asset purchases. Powell said that the Fed is two meetings away from announcing the end of asset purchases, implying that announcement would come in mid-March. Powell confirmed that the Fed will not raise interest rates until the taper is complete.
We will pull forward our expectation of interest rate lift-off in our January interest rate forecast.
Market Reaction: U.S. equity markets reacted positively to the Fed policy announcement. The yield on the 10-year Treasury bonds increased to 1.47 percent. NYMEX crude oil futures increased to $71.04 per barrel. Natural gas futures increased to $3.80 per mmbtu.
Dr. Robert A. Dye is senior vice president and chief economist at Comerica.