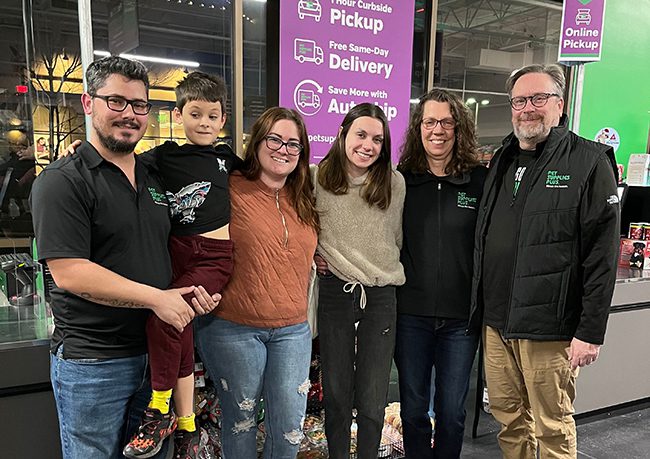 America's ,largest independent pet retailer, Pet Supplies Plus, recently celebrated its 600th grand opening in Gresham, Ore.
The local entrepreneurs of the 600th store are Tom and Julie Meehan. Tom has extensive retail experience and is excited to own his own family-run business. As a loyal customer of Pet Supplies Plus, he is familiar with the value of the services and wide assortment of high-quality products available to his neighborhood's pet parents.
The pet-loving retailer continues to grow as the pet category gains year-over-year momentum. In fact, according to the American Pet Products Association (APPA), pet product sales have surpassed $100 billion. This explosive industry growth is spurring ownership interest with many pet-passionate entrepreneurs like the Meehans.
Pet Supplies Plus has currently signed 107 new store commitments for this year alone. Out of those signings, 62 are new franchise owners who are joining the experienced retailer and 45 existing owners will be opening additional locations to keep up with the high-demand industry.
"Pet Supplies Plus' tremendous new store growth is not only from new owners joining our pack but also from owners who have been with us for 30 years that continue to open new stores," said Chris Rowland, CEO. "Our friendly, local neighborhood pet store reputation is based on the passion our owners have for the pet industry and serving their community. They love what they do and know that we support them with purchasing, marketing, technology, eCommerce and more."