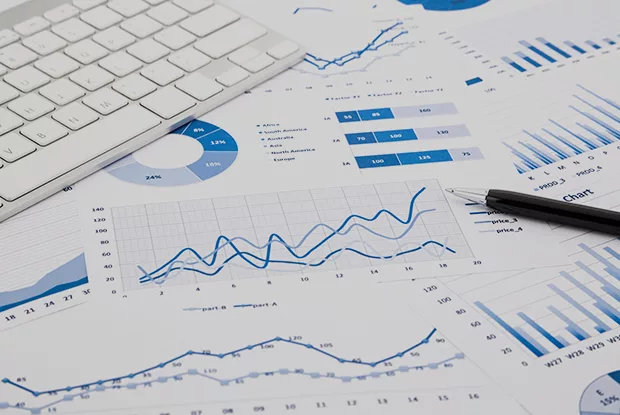 U.S. economic data for the week was headlined by weaker than expected payroll data for September.
U.S. payrolls gained 194,000 jobs in September, according to the Bureau of Labor Statistics. This is a disappointing result given the 568,000 net gain for the month reported by ADP on Wednesday. The unemployment rate dropped more than expected, from 5.2 percent in August to 4.8 percent in September.
According to the BLS, the number of unemployed persons fell by an outsized 710,000 in September, down to 7.7 million. The civilian labor force contracted by 183,000 people in September. Average hourly earnings rose by 19 cents, or 0.6 percent for the month, to $30.85. Average hourly earnings were up 4.6 percent over the previous year. The average workweek increased by 0.2 percent to 34.8 hours. In normal times, the headline numbers for today's employment report would be solid. But these are not normal times.
A further disappointing result in October would suggest that this is a fundamentally different labor market than what we thought a few months ago. On the plus side, the cresting of the COVID-D wave in many states augers well for October employment data. Sizeable upward revisions to July and August (plus 169,000 total) takes some of the sting out of today's BLS data, but it still disappoints.
Initial claims for unemployment insurance fell by 38,000 for the week ending October 2, to hit 326,000. Continuing claims fell by 97,000 to hit 2,714,000 for the week ending September 25. The total number of claims for all unemployment benefit programs dropped by 854,638 for the week ending September 18, to hit 4,172,943. The large decline there reflects the cessation of enhanced unemployment benefits after Labor Day.
According to Challenger, Grey & Christmas, job cuts announced in September by U.S. employers increased by 14 percent for the month, coming off a record low in August. September's total was down 85 percent from a year earlier.
The ISM Services Index inched up in September to a strong reading of 61.9. Seven out of 10 sub-indexes were positive including production, new orders and employment. Two of the negative sub-indexes were tied to inventories. Seventeen industries reported growth in September, agriculture and forestry contracted for the month. Anecdotal comments bemoaned supply chain and labor constraints, but also celebrated rising volumes. Many commodities were listed as up in price while lumber, oriented strand board and rental cars were down in price. Many commodities are still listed as being in short supply, including labor.
U.S. vehicle sales skidded again in September, down to a very weak 12.2 million unit rate. Lack of inventory is a critical issue.
Mortgage applications for home purchases eased heading into the fourth quarter, down 1.7 percent for the week including October 1, after declining by 1.2 percent the week before. There is still no clear up or down trend in purchase apps. On a four-week moving average basis, purchase apps were down 12.7 percent from the equivalent week a year ago. Refi apps dropped 9.6 percent for the week as mortgage rates inched up. Refi apps were down 6.2 percent from a year ago. According to the Mortgage Bankers Association, the rate for a 30-year fixed rate mortgage increased to 3.14 percent.
The U.S. international trade gap widened in August to -$73.3 billion. So far in the third quarter, the inflation-adjusted trade gap has remained below the second quarter average, suggesting that trade will be a mild positive for Q3 GDP growth. Exports increased in August by $1.0 billion. Imports were up by $4.0 billion with gains in consumer goods.