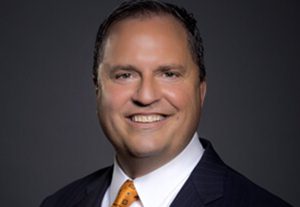 DETROIT — Great Lakes Wine & Spirits, Michigan's largest wine and spirits distributor, today announced the retirement of executive vice president Ernie Almeranti. Almeranti spent more than 20 years at GLWAS and nearly 40 years in the wine and spirits industry.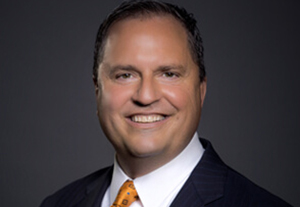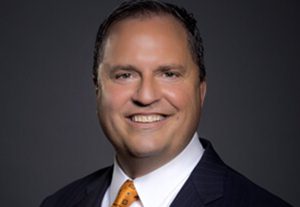 "Ernie Almeranti has experienced many changes in the Michigan landscape from spirits privatization to numerous acquisitions, but most importantly he was part of the very successful merger of the J. Lewis Cooper Co. and General Wine & Liquor in 2008, which established Great Lakes Wine & Spirits as a leader in alcoholic beverage distribution," said GLWAS Co-CEO Lew Cooper III. "In his role as executive vice president, Ernie has built an exceptional team that is more than ready to lead the way following his retirement."
Ameranti was born in southeast Michigan where his friends use to tease him about the J. Lewis Cooper Co. delivery trucks, that at the time, carried the Ernest & Julio Gallo logo. Little did they know the foreshadowing of those jokes that "Ernest your name is on the trucks" carried. After graduating from Colorado State University, Almeranti began his wine career in 1983 working for the Ernest & Julio Gallo Winery. His first role was as a participant of the Management Development Program at Mountain Wine Distributing in Colorado, learning from the late "General" Dave Lipski.
After successfully tackling numerous responsibilities for the Gallo Winery, Almeranti went to work for the Julius Schepps Company of Dallas in 1988 as an area manager. He was then promoted to Retail Sales Manager before returning to the Gallo Winery in 1992.
While preparing to work in London for Gallo, a twist of fate with a visa issue sent him back to his hometown to wait for the issue to be resolved. During that time an opportunity at the J. Lewis Cooper Co. presented itself and his career came full circle to keep him and his wife Alonna home in Michigan to raise their family.
Jason Howard, GLWAS' vice president of wine sales, will be elevated to executive vice president. Almeranti will help oversee the transition through the end of February.
Howard began his career in the wine business in 1999 as part of the Gallo Winery's Management Development Program working as a chain division sales representative. In 2006, Howard moved his family back to his hometown of Detroit and became the retail wine sales manager at what would eventually become GLWAS. He has served as vice president of wine sales since 2015.
"Jason Howard and Ernie Almeranti are looking forward to working together to ensure a smooth transition and keeping Great Lakes Wine & Spirits a leader in alcohol beverage sales in Michigan," said Syd Ross, Co-CEO of GLWAS. "I want to thank and congratulate both Ernie and Jason for their leadership and support of the organization."