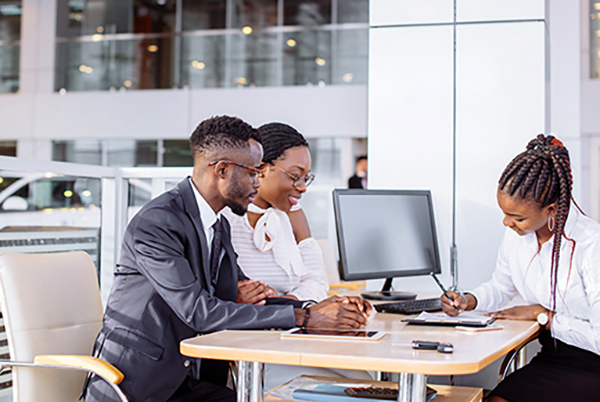 The Labor Day holiday-shortened work week was light on economic data releases.

New light vehicle sales fell by 1.1% in August to an annualized rate of 13.2 million units. New vehicle affordability continues to worsen. According to J.D. Power, the average price of a new vehicle in August rose to an all-time high of $46,259. Higher prices and rising interest rates pushed the average monthly payment last month to $716, also an all-time record. Record-low inventories and reduced incentives are also key factors weighing on new vehicle sales.
The ISM Services PMI inched up to 56.9 in August, above market expectations for a decline to 55.0. The business activity / production index rose above 60 for the first time this year, while the new orders subindex rose above 60 for the first time in five months. Hiring intentions improved, while prices rose at one of the slowest rates in nearly two years.

The ISM's Services PMI sharply differed from S&P Global's Services PMI, which reported sharper, quicker, and broader-based declines in activity. New order readings also differ materially between the two survey providers, with S&P Global Services PMI reporting "the rate of contraction was the sharpest for over two years and among the fastest on record."
The trade deficit narrowed sharply by $10.2 billion to $70.6 billion in July. Exports rose to an all-time record of $259.3 billion, and imports fell by roughly $10 billion to $329.9 billion. The trade deficit continues to narrow, but its improvement risks being reversed by the strong dollar and worsening economic woes in Europe and China.
Consumer credit rose by $23.8 billion in July, below market expectations for a $25.0 billion gain and notably below the prior month's downwardly-revised increase of $39.1 billion. Nonrevolving credit, constituting primarily of student and auto loans, rose 0.4%, while revolving credit, constituting primarily of credit card borrowings, increased by 1.0%. Credit growth is likely to weaken as interest rates rise.
Two major central banks – the European Central Bank and the Bank of Canada – raised their key policy rates by 0.75 percentage points this week. Markets expect the Fed to also raise its policy rate by 0.75 percentage points for the third consecutive time at its September 21 decision.
Bill Adams is senior vice president and chief economist at Comerica. Waran Bhahirethan is a vice president and senior economist at Comerica.