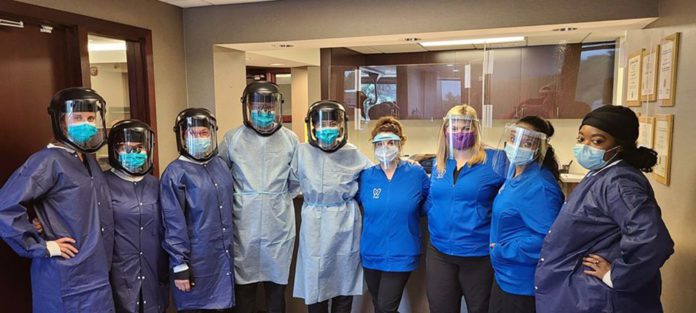 During the coronavirus shutdown, many states including Michigan mandated the closure of dental and orthodontic offices for regular visits, putting these businesses on hold while the healthcare system responded to the pandemic.
Now that these practices that center on oral hygiene have had a month of reopening, many dentists and orthodontists say they have learned more about their industry, discovered new safety practices that they now employ with success and feel more connected to their staff and patients, even in an age of social distancing.
Michigan gave dentists, orthodontists and related providers the green light to go back to work May 29. While they were shut down, many of these offices worked to refashion the lobby, set up new health-and-safety procedures and spent hours tracking down and securing Personal Protection Equipment to prepare for reopening.
"In offices, you're going to see the plexiglass or sneeze guards. Lobbies are mostly closed. Staff are screened for health and temperature as well as patients. There is additional PPE, such as face shields on clinical staff and masks on the front desks," said Dr. Steve Meraw, President of the Michigan Dental Association and a full-time periodontist.
"It's going well," Meraw added, "but it's definitely a different feel."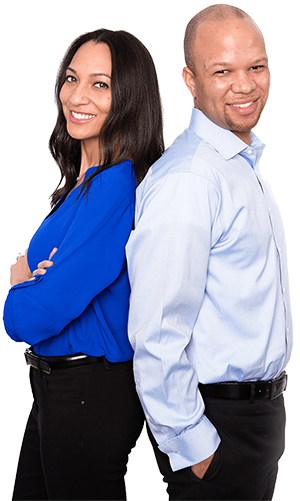 Caring Smiles
For example, dentists Warren E. Woodruff and Amira May Woodruff of Caring Smiles Family Dentistry in West Bloomfield added new equipment, studied and implemented new protocols as well as produced communication for the public to learn about going back into their offices for treatment.
The Woodruffs installed a medical grade air purification system installed in each treatment room that is constantly running throughout the day. This H13 TRUE HEPA filter is tested to remove 99.97% of particles down to 0.1 microns. The size of the SARS-CoV-2, the virus that causes COVID-19, is about 0.12 microns in diameter.
"You can see how the air purifiers play a role in helping to keep the air clean," Amira Woodruff said. "For disinfection, we use products that meet the EPA's criteria for use against SARS-CoV-2. In our sterilization area of our office, we utilize a biological monitoring service. We send in test strips each week to make sure that all of our sterilization equipment is working properly."
To determine these changes, the Woodruffs used the American Dental Association (ADA) Return To Work Interim Guidance Toolkit, created through its Advisory Task Force on Dental Practice Recovery that referenced the CDC, OSHA, and other resources to create their toolkit. The Michigan Dental Association (MDA) also released the MDA Addendum to ADA Return To Work Interim Guidance Toolkit.
"For face shields, the biggest concern was to make sure there was a mask that would fit our dental loupes (magnifying glasses) and headlight. We ultimately chose the UVEX by Honeywell Bionic Face Shield with Clear Polycarbonate Visor (S8500)," Amira Woodruff said. "This face shield protects our face from any sort of splatter that is created during dental procedures."
Amira Woodruff said one of the hardest parts has been the lack of physical contact with patients; she's a hugger who liked to embrace patients when appropriate. She also worried about her young patients, so she created a video that explained each new piece of protective equipment so kids wouldn't be scared of her face shield or mask when coming to see her.
"If I have a new patient, I always made a point of shaking their hand. When I left the room, I'd touch them on the shoulder. Without having that touch, there's a disconnect," Amira Woodruff said. "It's hard when they can't see me smile because I'm in the smile business."
Central City
At Central City Integrated Health's Dental Department, Chief Dental Officer Dr. Kristi Thomas created plans to ensure a safe environment for patients, including negative pressured space and sealed entry doorways.
CCIH is a federally qualified health center located in Midtown Detroit that provides an integrated model of care to its consumers. This includes medical, dental, behavioral, housing, prisoner re-entry, to mention a few.
Thomas said its office follows the infection control recommendations made by the American Dental Association, the U.S. Centers for Disease Control and Prevention and the Occupational Safety and Health Administration. It also follows the activities of these agencies so that it is up to date on any new rulings or guidance that may be issued during the COVID-19 pandemic.
Inside the office, CCIH created a negative pressure space used to prevent the spread of potential contagious particles from one area to another. Air is pumped out of the treatment area, creating a negatively pressured space. The air that is pumped out of the space passes through a large HEPA (high-efficiency particulate air) filter about every 3-4 minutes.
The office also installed sealed entry doorways, so when the doors close, air can only filter one way. Then, it uses ultra-low volume (ULV) fogging machines that will apply disinfectant into the air space. This customized space was created for additional safety measure to the standard infection control procedures already have in place.