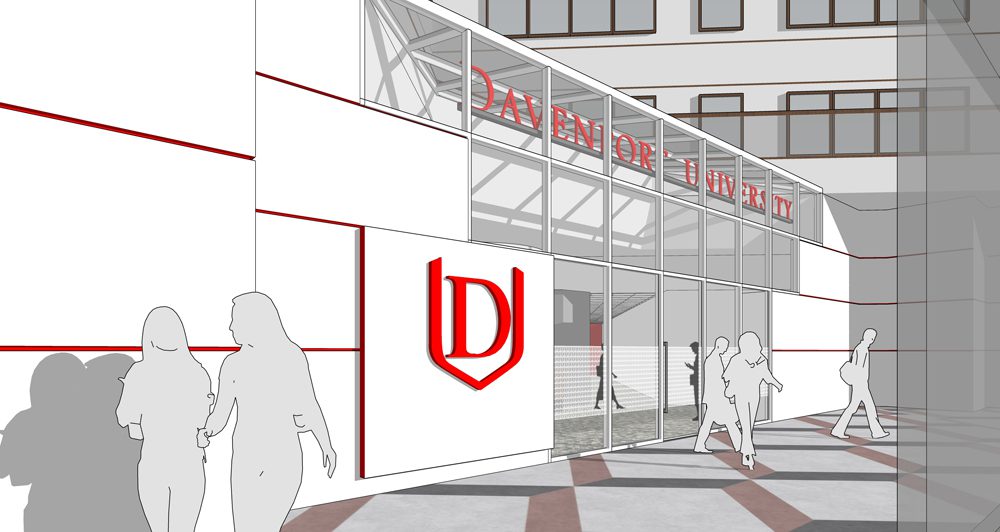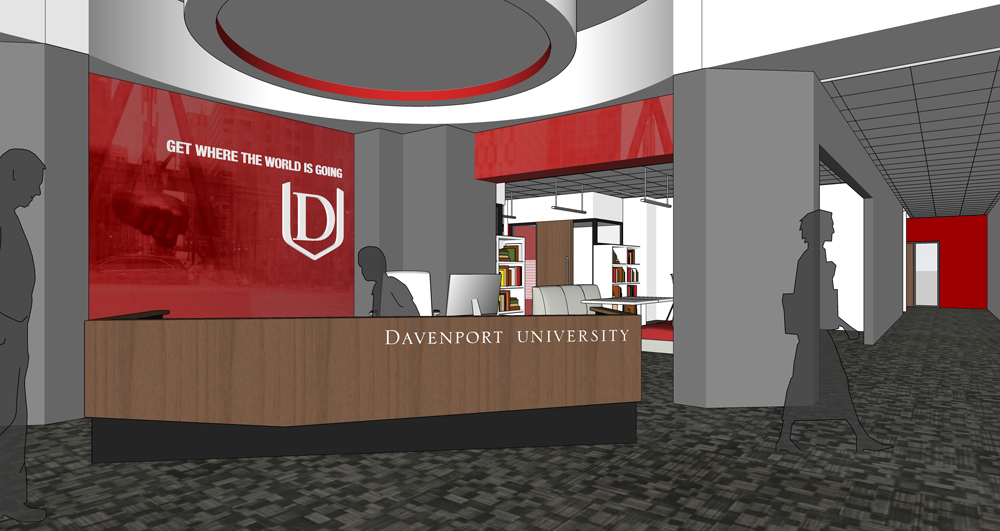 Davenport University is expanding its Southeast Michigan presence with a new campus in Detroit in response to the city's growing employer base, the area's unique market trends and students asking for flexible scheduling for classes, officials said.
The new campus will be located at 3031 West Grand Boulevard in Detroit, which is next to the Fisher Building in the New Center area of the city. This location gives the campus access to many nearby office buildings as well as easy access from freeways for student commuters, officials said during a press conference in mid-October to announce the expansion. Enrollment is available for the Detroit Campus for classes starting January 2019.
The Detroit campus will focus in part on fast-growing career paths in areas of high need around Detroit and nearby counties including business, healthcare, technology and urban education, or the study of delivering educational opportunities in densely populated cities or geographic areas.
Davenport University decided to look at Detroit more closely for a campus when officials said they saw the quickly developing opportunities in Detroit over the past few years, especially with the addition of major employers such as Quicken Loans, Bedrock Detroit, Blue Cross Blue Shield of Michigan and many others.
It also noted that Ford Motor Co. is bringing an additional 5,000 estimated jobs to its Corktown campus, highlighted by its June announcement that it is locating a part of its workforce, particularly those focusing on autonomous or connected vehicles, to the iconic Michigan Central Station.
Dr. Richard Pappas, Davenport University president, said Detroit Mayor Mike Duggan challenged him when he spoke about opening a campus in the city, asking if it would be just one degree or whether it would be the full scope of Davenport's educational opportunities. Pappas said he was happy to tell the mayor that Davenport was "all in" on Detroit.
"I am confident that with Davenport University's investment in the new Detroit Campus, we'll be able to advance the careers, skills and opportunities for students and, as a result, produce a competitive advantage for the employers of Detroit," said Pappas.
With the Detroit addition, Davenport University has added yet another convenient spot for higher education to its statewide network of five campuses. Students may attend classes at the new Detroit campus, the Warren campus, or at University Centers in the Wayne County Community College District, at Schoolcraft College and at Macomb Community College.  Davenport University also offers a full complement of courses online.
"This university understands the market (and) prepares its graduates to exceed employers' expectations," said Lisa Howze, the former chief government affairs officer for Duggan, who now serves as vice president for Detroit Campuses and Strategic Partnerships at Davenport. She is responsible for leading the launch and growth of the Detroit campus in the Detroit area while also overseeing operations of DU's Warren Campus.
Founded in 1866, Davenport is a private, nonprofit university serving about 7,500 students at campuses across Michigan and online. With tuition among the lowest of all private universities in the state, Davenport provides high academic quality, small class sizes, conveniently located campuses, faculty with real-world experience and more than 60 undergraduate and graduate programs addressing in-demand careers in business, technology, health professions and urban education.
"Detroit is a great match for Davenport," Pappas added. "In Detroit, the need for technology jobs is the greatest in the country. We're willing to create new programs that are tied to the market right now."
The Detroit campus will have the capacity to serve more than 2,000 students per semester. The 12,000-square-foot space inside New Center One will offer six classrooms, a computer lab and a variety of work and study areas for students to utilize throughout the day. It also is near public transportation options include bus stops and the Qline.
Earlier this year, Davenport University announced new partnerships with the City of Detroit and Wayne County. These partnerships provide scholarships toward professional development and higher education bachelor's and master's degrees for city and county employees, their spouses and their dependents.