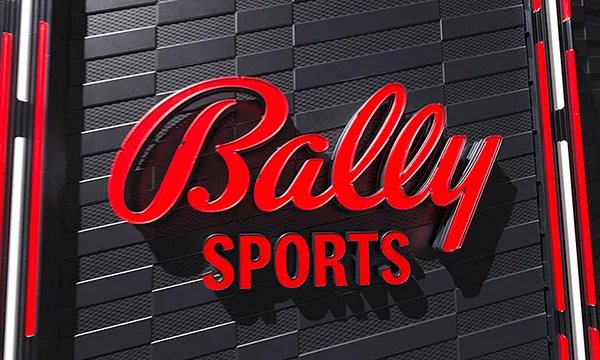 Diamond Sports Group, which owns 19 networks operating under the "Bally Sports" banner, filed for Chapter 11 bankruptcy protection this week.
Diamond, the largest owner of regional sports networks in the company, missed a $140 million interest payment last month, according to published reports in several news outlets.
According to the Associated Press, Diamond owns the rights to 42 professional sports teams, including 14 baseball teams, 16 NBA franchises and 12 National Hockey League teams.
In a release made Tuesday, the company said it expects to continue to operate during the bankruptcy process and that coverage of games should not be affected.
Diamond Sports also said it is negotiating a restructuring agreement with debt holders that will eliminate most of its debt. Under an agreement with creditors, it would become a separate company from Sinclair Broadcast Group, the AP reported.
"DSG will continue broadcasting games and connecting fans across the country with the sports and teams they love," Diamond Sports CEO David Preschlack said in a statement. "We look forward to working constructively with our team and league partners and all DSG stakeholders throughout this process and beyond."
Diamond said in a financial filing last fall it had debt of $8.67 billion. The bankruptcy filing was made in the Southern District of Texas.