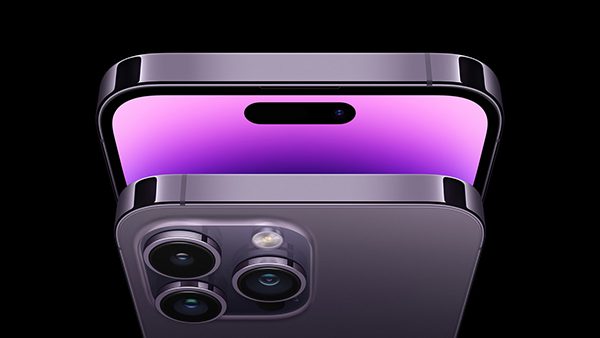 Apple unveiled its newest iPhone on Wednesday, which in and of itself isn't a major thing, since it's the 14th version of the phone.
What made this reveal unusual? It was the first in-person event Apple has held since before the COVID-19 pandemic hit the U.S. in March 2020.
The Associated Press reported there is "likely to be increased attention to prices this year with inflation hovering near four-decade highs."
With 9% inflation hammering budgets, the AP said, analysts wonder if consumers won't wait a little longer to upgrade phones, or pass on the earphones that can cost as much as filling up their gas tanks each month.
"Pricing is a key watch-point in a tough macro which comprises inflationary pressures and pull back in consumer spending, but we believe it matters more for wearables which are considered more discretionary purchases relative to iPhone by consumers," JPMorgan analysts wrote, according to AP.
At the reveal, Apple announced iPhone 14 Pro and iPhone 14 Pro Max, calling it the "most advanced Pro lineup ever," featuring the Dynamic Island — a new design that introduces an intuitive way to experience iPhone — and the Always-On display.
Pre-orders begin Friday, Sept. 9, with availability beginning Friday, Sept. 16.
"Our customers count on their iPhone every day, and with iPhone 14 Pro and iPhone 14 Pro Max, we're delivering more advancements than any other iPhone. iPhone 14 Pro introduces a camera system that empowers every user — from the casual user to the professional — to take their best photos and video, and innovative new technologies like the Always-On display and the Dynamic Island, which offers new interactions for notifications and activities," said Greg Joswiak, Apple's senior vice president of Worldwide Marketing. "Groundbreaking safety capabilities bring users even more security, offering help when they need it most. And with the incredibly powerful and efficient A16 Bionic chip and all-day battery life, this is the best iPhone yet."