While basic research has shown that diverse and inclusive teams are better at problem-solving and fostering a global outlook, Human Resources professionals still struggle with building strategies for the modern workplace that maximize diversity at all levels. When advanced from a human and humane perspective, diversity challenges can become valuable opportunities for workplace inclusion, increased productivity, stronger team collaboration, and competitiveness amongst your market peers. This webinar will help Human Resources professionals understand the varying levels of inclusion, understanding D&I concepts and terms, brainstorm how changes to your processes can leverage diversity, and demonstrate how strategic D&I learning can build truly inclusive workplaces.
Devin Hughes, Chief Innovation Officer/Founder, Devin C. Hughes, Inc.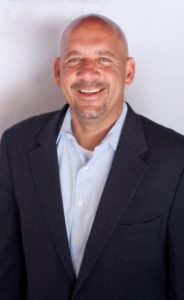 Described as "a visionary thinker with a rare intellect," Devin teaches leaders and organizations how to inspire people. With a bold goal to help build a world in which the vast majority of people wake up every single day feeling inspired, feel safe at work, and feel fulfilled at the end of the day, Devin is leading a movement to inspire people to do the things that inspire them.
He is an author, speaker, consultant, executive coach, and an internationally recognized expert on how work is evolving in the 21st century. He is best-known for his expertise in the science of happiness, diversity & inclusion and leadership development.
Approved for Continuing Education Credit