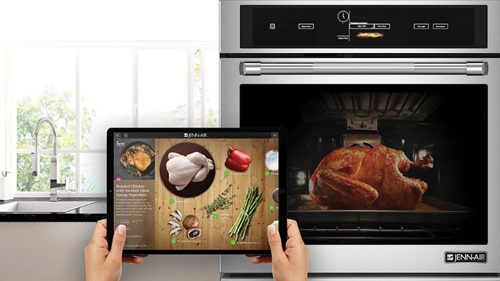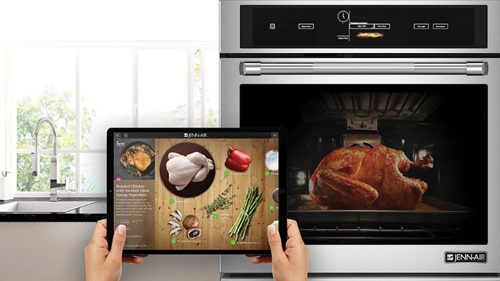 Whirlpool Corporation, a leading manufacturer of major home appliances, is partnering with Innit, a food innovator, to bring a new layer of food intelligence to its products.
Starting with the Jenn-Air brand of ovens, Whirlpool plans to add the Innit platform to give customers access to a library of digitized recipes, which would be connected to the appliances through WiFi.
As part of the collaboration, customers purchasing an appliance with Innit technology included would be guided by intuitive, step-by-step preparation instructions, with cooking tailored to the weight, temperature and type of food.
Steve Brown, general manager of the Jenn-Air brand, said the partnership fits Whirlpool's overall vision for the future.
"We're confident that Jenn-Air customers, as early adopters, will embrace this technology and the added precision it brings to cooking and entertaining," he said.
Whirlpool and Innit plan to begin consumer trials in late 2016, with availability on all Jenn-Air connected wall ovens planned for the first half of 2017.
Innit was founded in 2013, receiving venture capital funding of $25 million in November 2015.