TechTown Detroit announced that Amy Rencher has been promoted to a new position leading all entrepreneurial and small business programming provided by TechTown.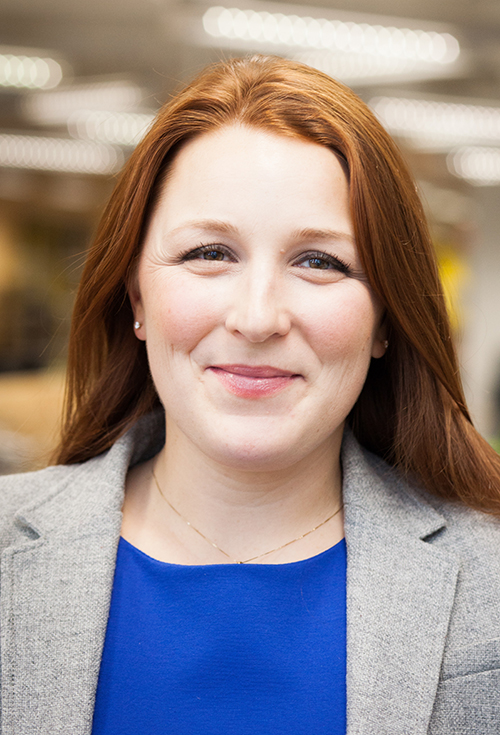 As managing director of entrepreneurial programs and services, Rencher will be responsible for directing a nationally recognized suite of tech and small business accelerators, coaching and entrepreneurial education initiatives.
"Amy is an innovative leader and a key convener in Detroit's entrepreneurial ecosystem," Ned Staebler, Wayne State University's vice president for economic development and TechTown's president and CEO, said in a statement. "Beyond knowing what small businesses need to start and thrive, she understands how best to get them that support."
With nearly 15 years of leadership experience straddling the for-profit and nonprofit sectors, Rencher has excelled in developing innovative solutions focused on metrics, systems and people in fast-paced and complex work environments. Her most recent work includes five years at the intersection of civic, community and economic development in progressive leadership roles at TechTown and as a Detroit Revitalization Fellow.
In her time at TechTown, Rencher has secured over $7 million in public and private funding and supported entrepreneurs with over $5 million of capital leveraged and 300 jobs created/retained. Her leadership of small business programming has attracted national recognition and yielded significant collaborative partnerships for TechTown.
In 2020, Rencher has been at the helm of TechTown's entrepreneurial COVID-19 response initiatives, including the development and execution of the TechTown Stabilization Fund, the 313 STRONG small business coaching program and as an advisory committee member leading technical assistance efforts for Detroit Means Business.
"We've had a tremendously impactful year at TechTown supporting entrepreneurs while managing our own programmatic pivots in response to COVID-19," Rencher said in a statement. "As we look to 2021, we know there is still hard work ahead to break down the barriers of systemic racism and injustice to Black, LatinX and other historically underrepresented entrepreneurs. I am proud to continue to lead a team of some of the most passionate, innovative and bright coaches, experts and entrepreneurs in Detroit, and I have no doubt we will continue to rise to the challenge ahead."
Rencher's career achievements prior to TechTown span the nation and include leading teams through two award-winning global product launches at General Motors and developing a youth summer jobs program into a 501c3 organization. As a Detroit Revitalization Fellow, Rencher studied best practices in addressing Detroit's challenges of systemic racial inequity and chronic disinvestment alongside local and national peers in civic, community and economic development. She is active in the community, serving on several boards including City Year Detroit.
Rencher holds an MBA from Michigan State University and is a proud AmeriCorps alumna. She lives in Detroit with her husband Donald.
TechTown is Detroit's entrepreneurship hub that empowers Detroit-based startups and local businesses by providing resources, collaborative workspace and education for entrepreneurs that will further accelerate inclusive economic development across Detroit.