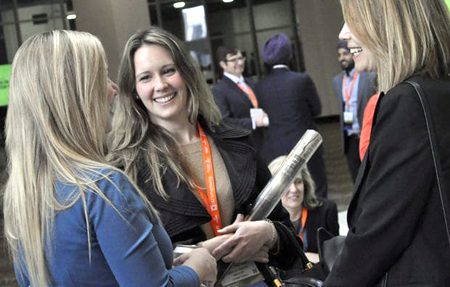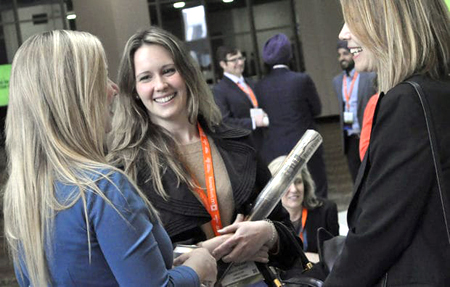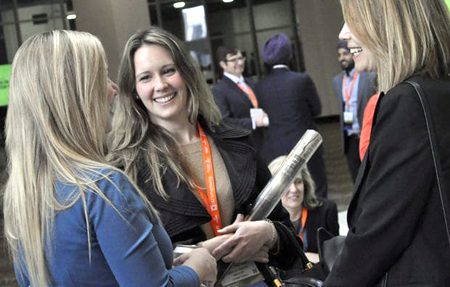 How do you bring women together to have powerful conversations about their careers, their challenges and the opportunities within their industry? Invite them to have breakfast together.
The Urban Land Institute of Michigan, the statewide chapter of the real estate organization focusing on land use and sustainable communities, is starting its first Breakfast Clubs to bring women within its industry together for real and sustain conversation.
The BUILD UP Breakfast Club hopes to inspire, empower and unite women of all ages and generations, said Shannon Morgan, co-chair of the ULI's Women's Leadership Initiative advisory services panel. Breakfast seemed an ideal time to get together and create unity among women in real estate, she added.
"Often, when women are involved in female leadership groups they have been book clubs or coffee klatches. We wanted to connect with women on the issues they're facing, support one another and think about what mentorship really means," Morgan said.
The first BUILD UP Breakfast Club will start at 8:30 a.m. on Wednesday, Dec. 12. Groups of women in Detroit, Kalamazoo, Grand Rapids, Marquette, Lansing, Bay City and Ann Arbor will gather in person for the sessions, which will be led virtually to connect the individual clubs. Each regional breakfast club will be captained by a local WLI champion who will arrange the location and time for their breakfast club to meet.
More meetings planned
Response has been so fast that Morgan said she expects some areas such as Metro Detroit will have multiple locations for women to participate. Newcomers are welcome and students are invited to participate, she added.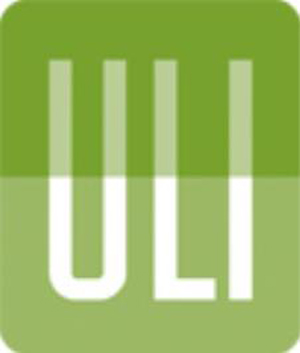 The keynote speaker for the first breakfast is Denise Hamilton, founder and CEO of WatchHerWork.com, a digital learning platform for professional women. Denise is a highly requested speaker and trainer as well as media personality whose platform has reached and served thousands of women all over the world. At WatchHerWork, Hamilton curates the professional experiences of hundreds of women to build an extensive video library providing accessible female-driven career advice.
Initially, the program will launch with around seven to 10 clubs throughout the state of Michigan, scheduled to meet individually four to six times per year. In advance of each meet-up, ULI Michigan will provide virtual content to be viewed and discussed, and annually provide the opportunity for a live stream, interactive keynote event. Content will vary from speakers to recorded lectures and will focus on issues that are important to women in real estate and will be guided by members.
Morgan said when she started in the real estate field at age 15, many of her colleagues and associates at meetings were men, which encouraged her and others to look for women-led organizations to join. Meeting other women and finding female mentors had a tremendous impact on her career, she said, so she is excited to offer the same opportunities to new generations.
"We hope to continue to create events that connect in meaningful ways with speakers and topics that are important to all of our members," Morgan said.
For more information on the BUILD UP Breakfast Clubs, visit https://michigan.uli.org/.
The Urban Land Institute is a 501 (c)3 nonprofit research and education organization supported by its members. Founded in 1936, the institute now has more than 30,000 members worldwide representing the entire spectrum of land use and real estate development disciplines, working in private enterprises and public service.