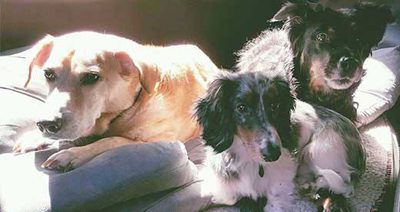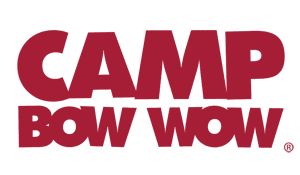 Naturally, anyone who is an expert in computers and information technology would make a career transition into working with … dogs.
Believe it or not, that's exactly what Ann and Bob Roth did when they left their careers in the IT industry to focus on opening their own business. The married couple invested in Camp Bow Wow, a franchised doggy day care facility. And they have never looked back.
In 2003, they opened Camp Bow Wow Troy,  Mich., and five years later, in the midst of the Great Recession, opened the second location, Camp Bow Wow Commerce Township. Despite the challenges they faced during the ups and downs of Metro Detroit's economy, the couple's businesses have not only survived, but thrived. In fact, the Roths are currently planning a third Camp Opening.
"A lot of businesses didn't make it in 2008. We were in Detroit, and the auto companies were shutting down, the worst time possible to open a business. We made it through all of that," said Ann Roth.
According to Bob Roth, "Ann and I were looking to open a Bed & Breakfast, and we were traveling frequently and had to leave our puppy Buster with relatives. One day we were walking in the woods and Buster was running around like a maniac and Ann, turned to me and asked 'Why isn't there anything like a daycare for dogs?' I, being the skeptic, said 'No one would pay for that.' A little over a year later we came upon a franchise website that had Camp Bow Wow featured. The rest is history as the saying goes."
And things continue to look up. According to the American Pet Products Association, the pet industry has nearly doubled over the past decade, from $28 billion in 2001 to $53 billion in 2012, and is expected to become a $55.7 billion industry by 2016. Furthermore, research company IBIS has categorized pet grooming and boarding as a "growth" industry, as revenue grows faster than the economy in this sector, and there are consistently new companies, products and technologies entering the market.
Since the Broomfield, Colo.-based company started franchising in 2003, Camp Bow Wow has sold more than 152 franchises in 38 states, plus one in Canada, over 41 percent being women-owned. In 15 years, Camp Bow Wow has grown to become a $93 million brand. In 2016, the company was ranked 204 out of 500 in Entrepreneur's Franchise 500 list.
It is a job that blends the Roths love of business with their passion for animals. The couple has three dogs who are all rescues. Buster, their first and the inspiration behind getting into Camp Bow Wow, is a 13 year old Laberjackle (Lab, Jack Russell, Beagle mix). Then there's Ellie, who is a 12-14 year old Aussie/cocker mix. Their newest addition is Link, a 3-year-old mini long haired dapple Dachshund, who they rescued from a hoarding situation.
Ann Roth regularly works with Detroit's Last Day Dog Rescue to place shelter dogs in forever home. "I want to make the world a better place for dogs and their people," she added.
"There are many rewarding aspects of the job," Bob Roth said. "Hiring and developing young people is very rewarding (though sometimes frustrating); I feel great if I can create a career for somebody. If I can prepare young people to move on with a better set of skills than they had before they came on board, I feel I have done my job."